BOOZY COLLECTIONS
LET THE GOOD GEORGE ROLL
TREAT YO-SELF!
GOOD Has turned into Great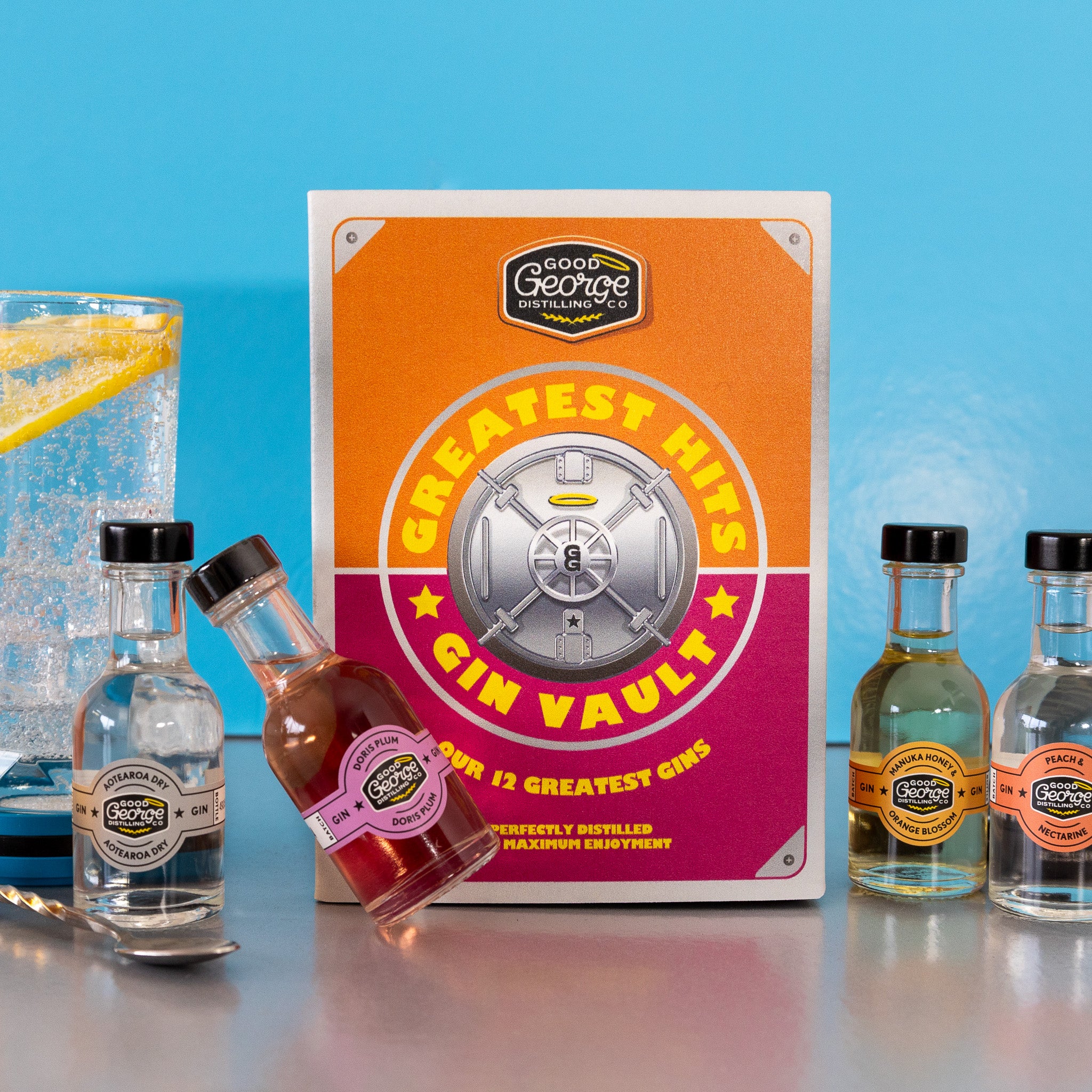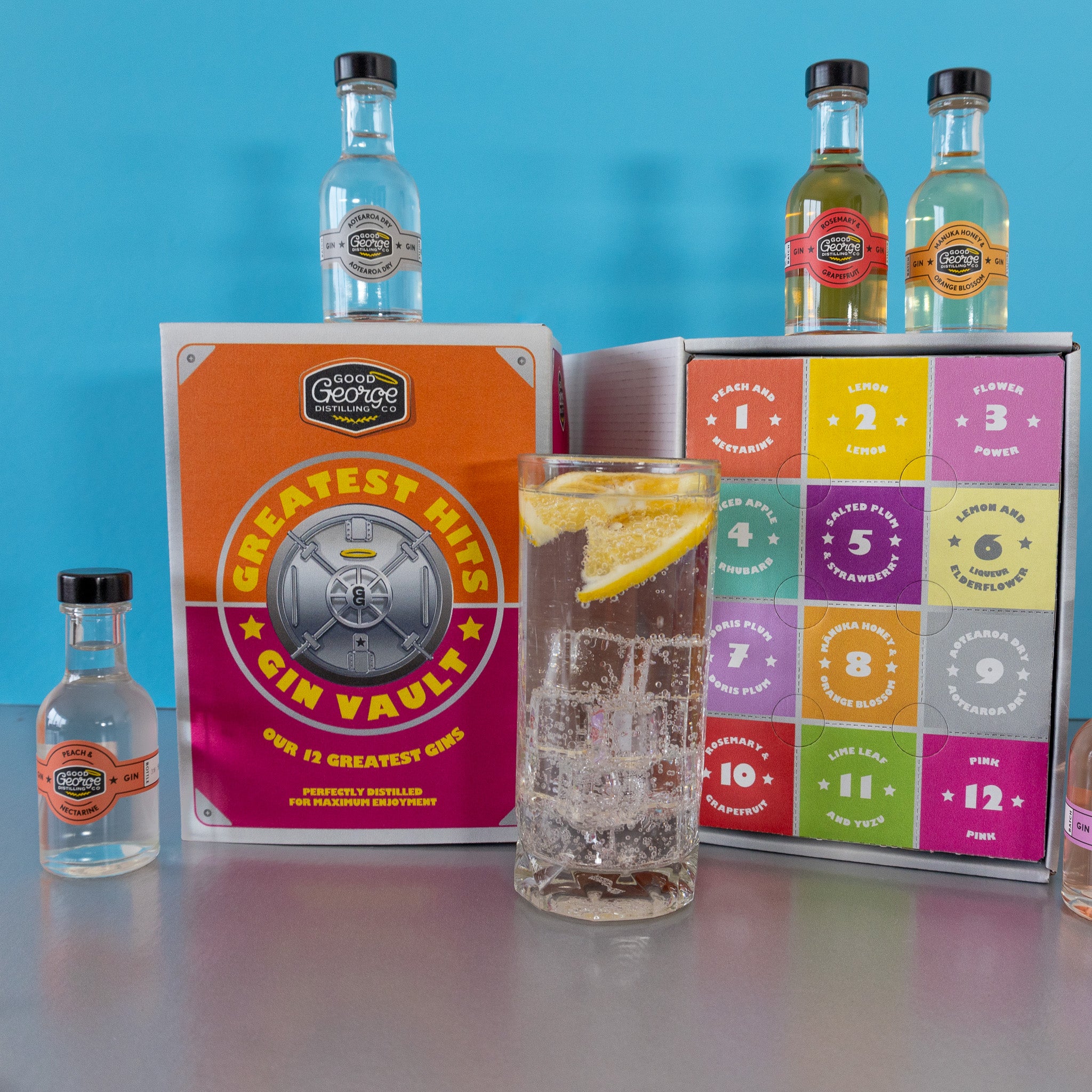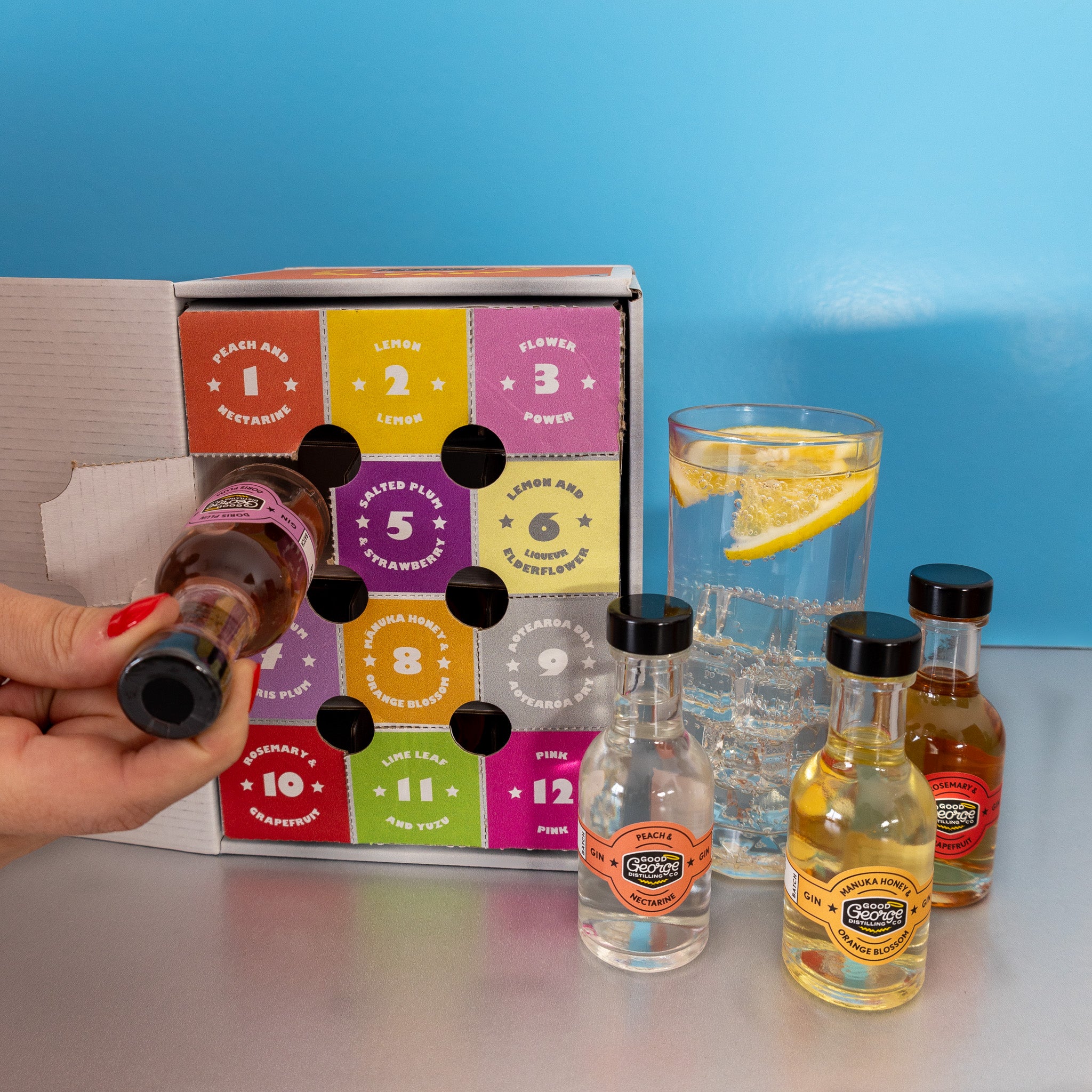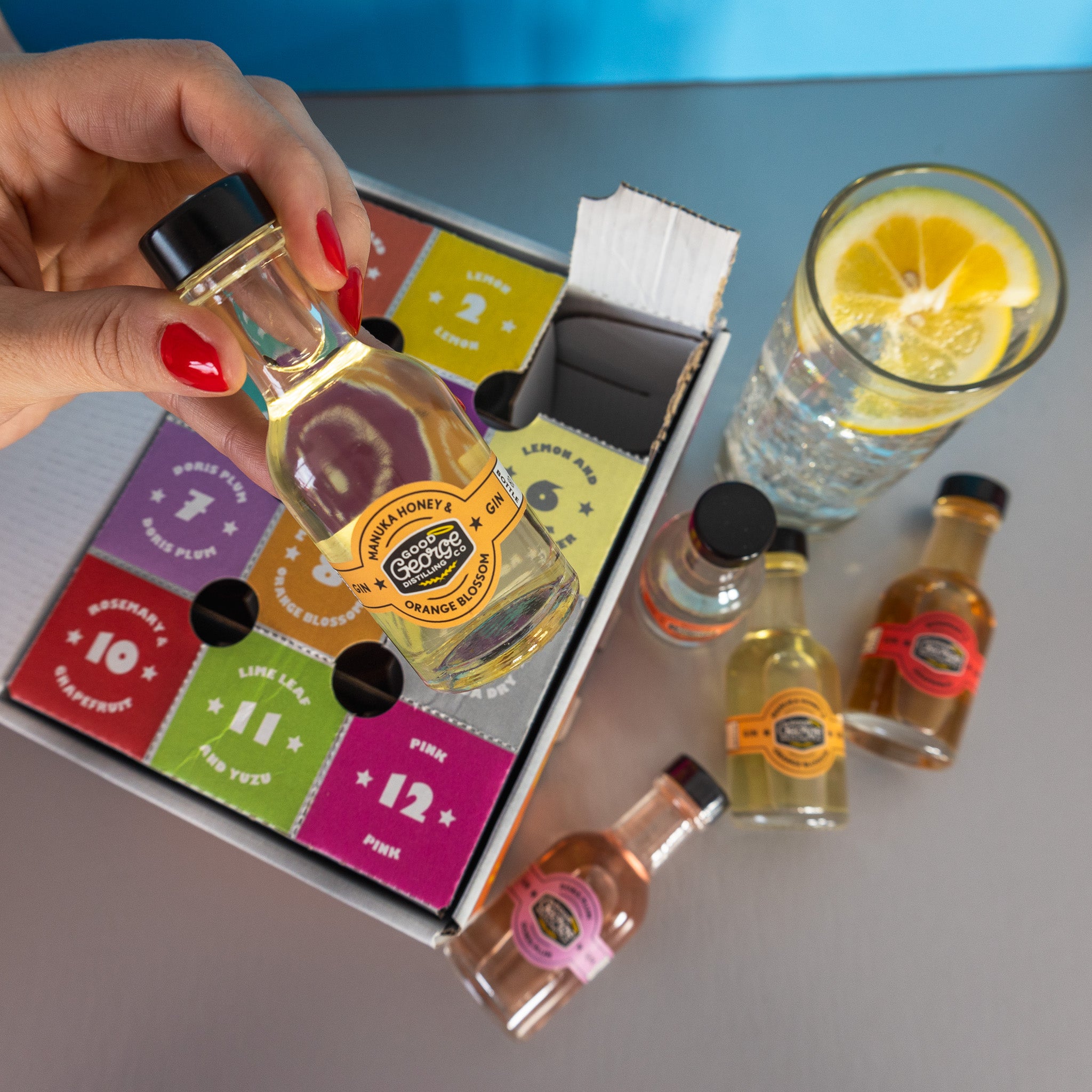 So you know a lover of gin eh? Great. You're in the right place. We're here to make your job as easy as possible. Now you could buy your gin lover (if it's you, we won't judge) a bottle of Boutique-y Gin. Simple. But oh wait, here comes the "what do I get them for a present" crises… "what do they like?" What if I get them the wrong one? What if I get stuck down the chimney? Woah there. With 12 Greatest hits of Gin you get a dozen delicious-y gins. 
Scroll down to see what's in this year's box...
Peach and Nectarine, Lemon, Flower Power, Spiced Apple & Rhubarb, Salted Plum & Strawberry, Lemon & Elderflower Liqueur, Doris Plum, Manuka Honey & Orange Blossom, Aotearoa Dry, Rosemary & Grapefruit, Lime Leaf & Yuzu, Pink.
GOOD GEORGE BREWERY
Our batch brewed craft beer and cider range features IPA, pale ales, hazy beers, stouts, dry ciders, fruited ciders, and so much more. Whether you like your beers hoppy, crisp, light, dark, sweet, dry or experimental, there's something for everyone.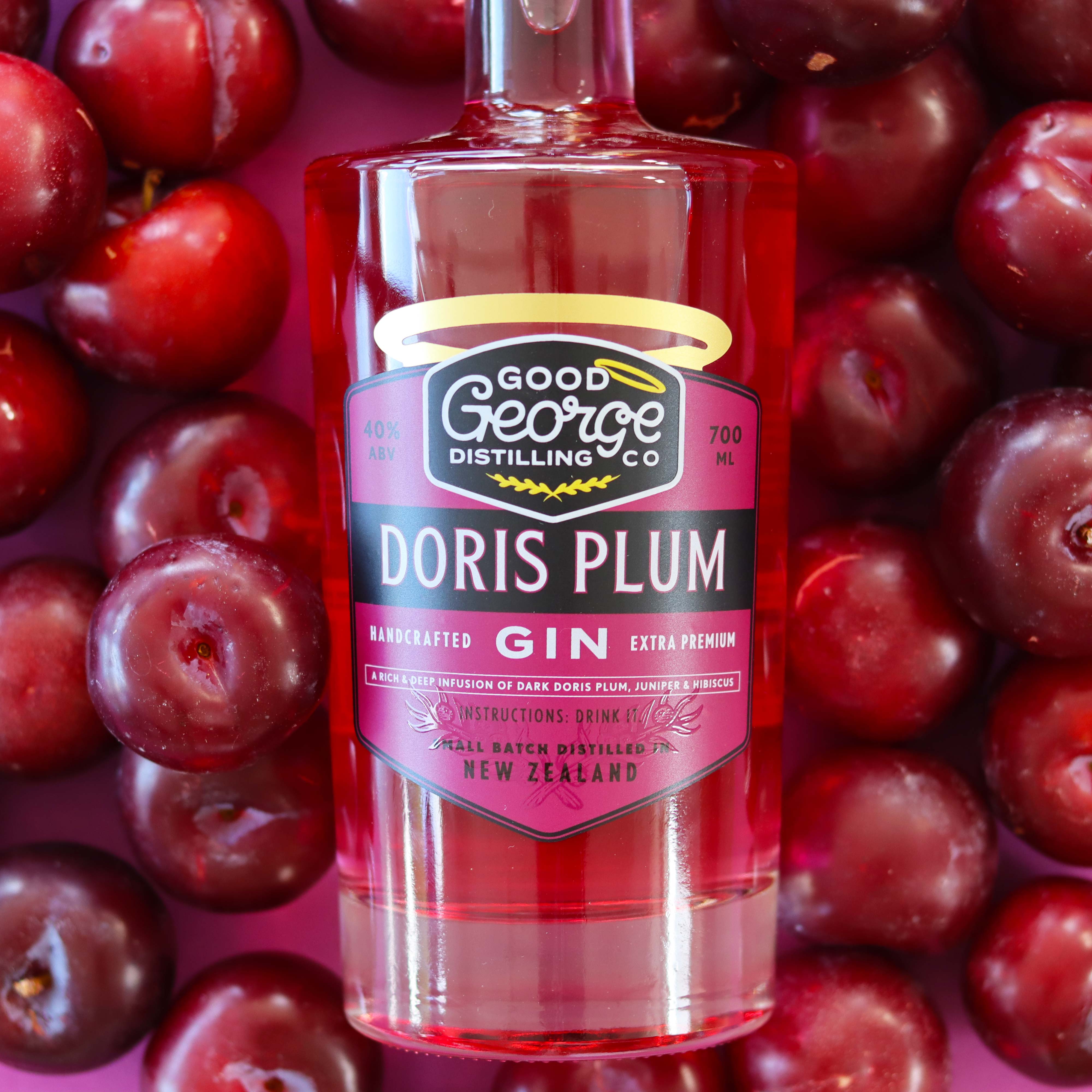 GOOD GEORGE DISTILLING
Small batch distilled gin
Using locally grown botanicals, carefully blended to produce award winning gin. Enjoy Aotearoa Dry Gin, our Distillers Series, seasonal flavours, or simply the "f#@&ery Series". Order today and get them delivery direct to your door.
GOOD GEORGE DISTILLING
Handcrafted premium cocktails
Small batch, pre made cocktails designed to produce an easy, perfect cocktail every time. Guaranteed to impress guests and bring restaurant quality cocktails to your next drinking session. Hand crafted with vodka, gin, and other quality ingredients, and made to make your next martini a perfect one.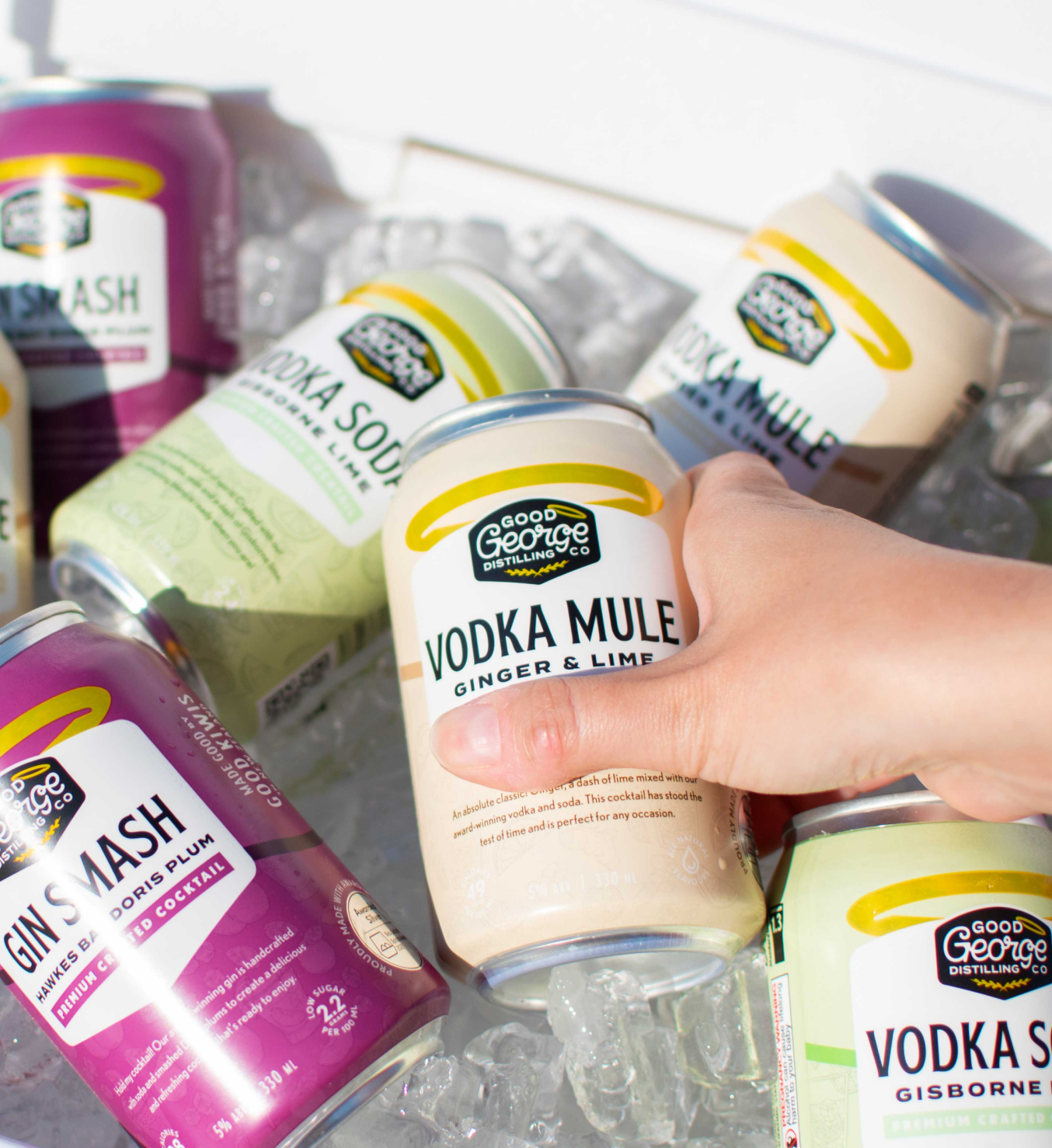 BATCH CRAFTED
PREMIUM CRAFTED COCKTAILS
Premium crafted cocktails that are easy to drink and full of spirit. Made with award winning gin and vodka from our distillery, low in calories, with all natural flavours, and perfect for any occasion.
FIND us for your next thirsty moment
OUR NORTH ISLAND LOCATIONS
Good George North Wharf
1 Jellicoe Street
North Wharf, Auckland
09 940 4955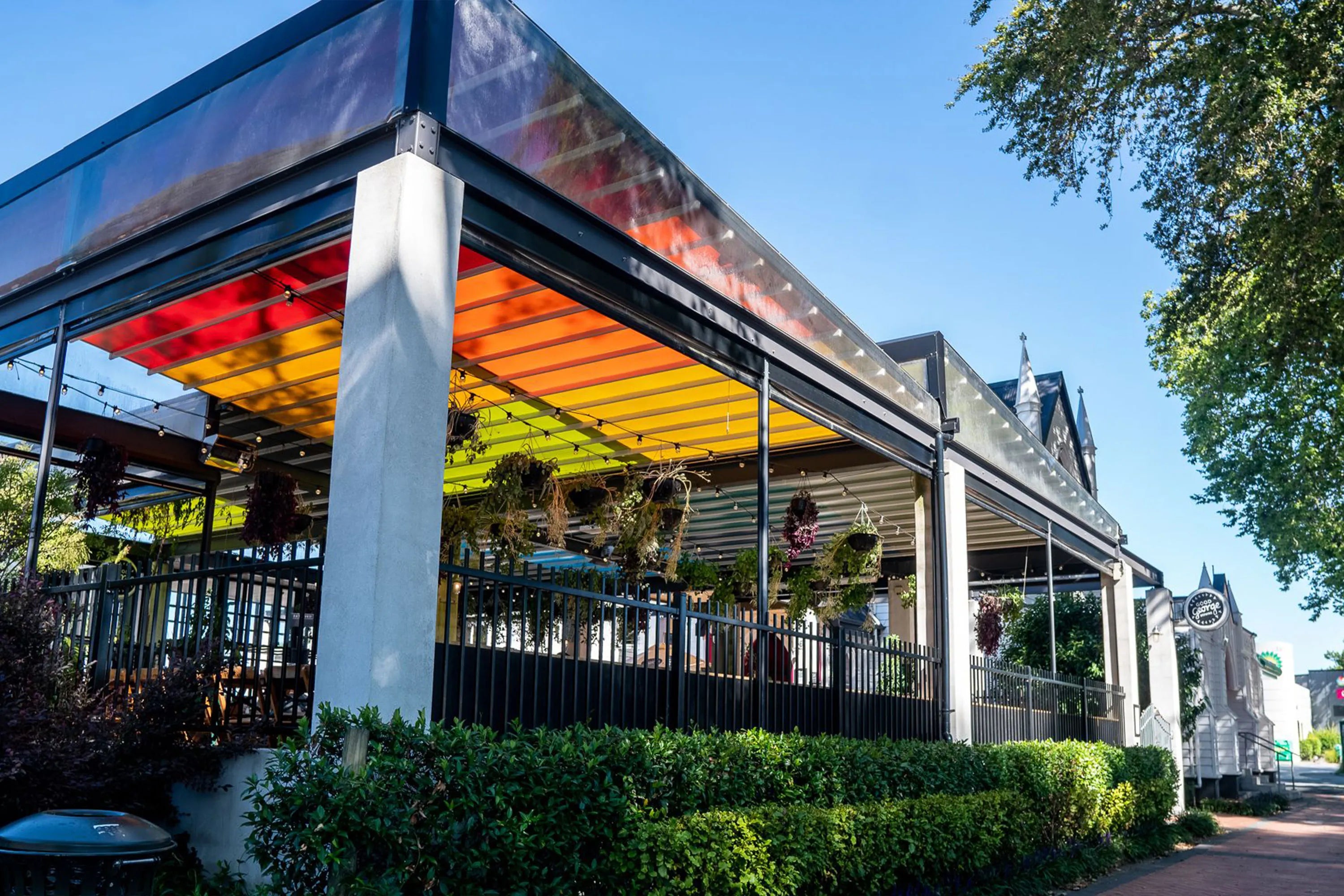 GOOD UNION
98 Victoria Street
Cambridge
07 834 4040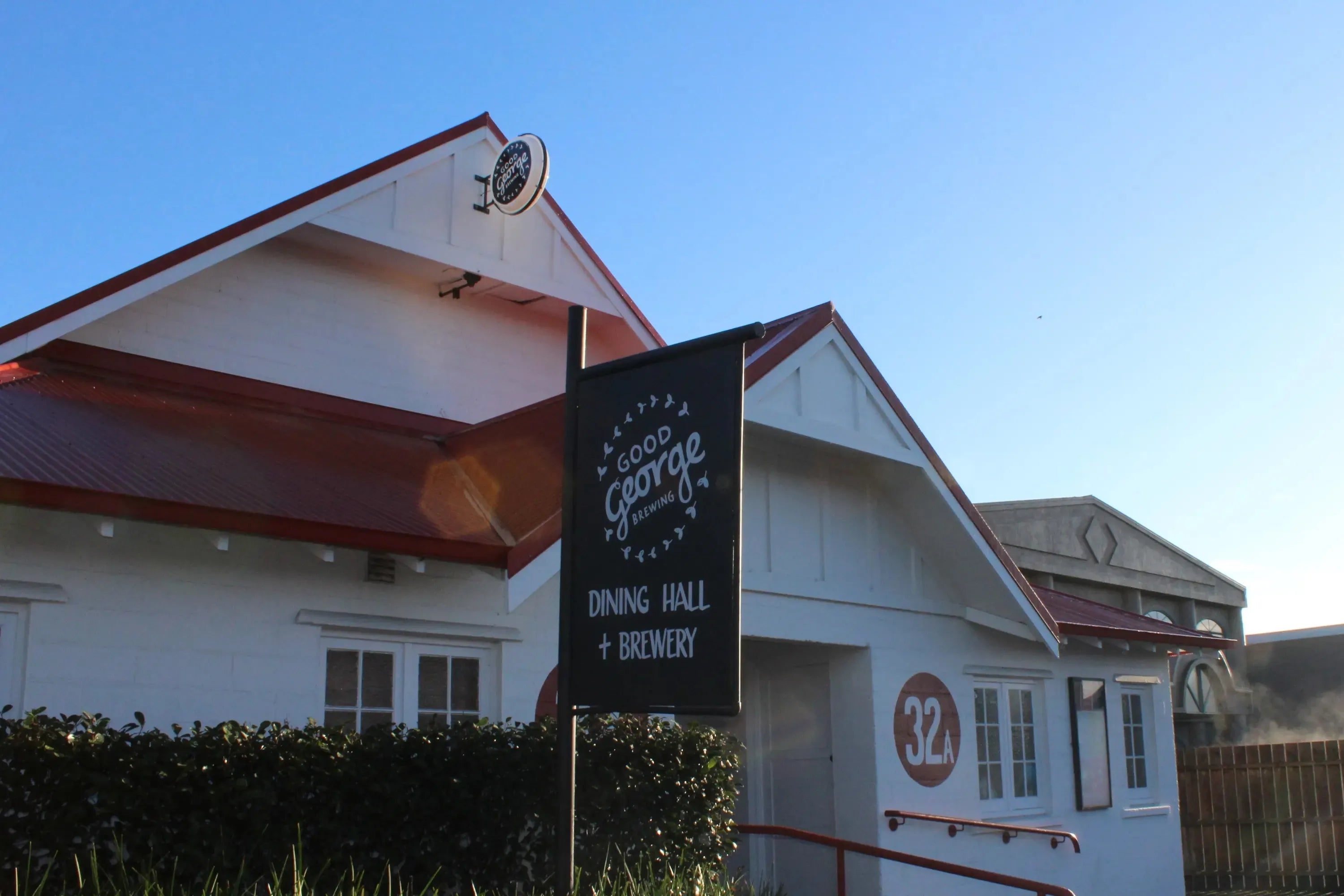 DINING HALL
32a Somerset Street
Frankton, Hamilton
07 847 3223
GOOD NEIGHBOUR
44 Horsham Downs
Rototuna, Hamilton
07 855 3810
LOCATED ELSEWHERE?
Don't stress if you can't see a Good George close to you above. We have 14 venues located around beautiful New Zealand. Find a venue near you now!
TAKE IT FROM THE TOP
If we told you that Good George was the best thing to come out of Hamilton, you'd probably think for a minute then make a joke about how we don't have much competition. That's okay, we can handle it, we don't take life too seriously. We are serious about brewing though...