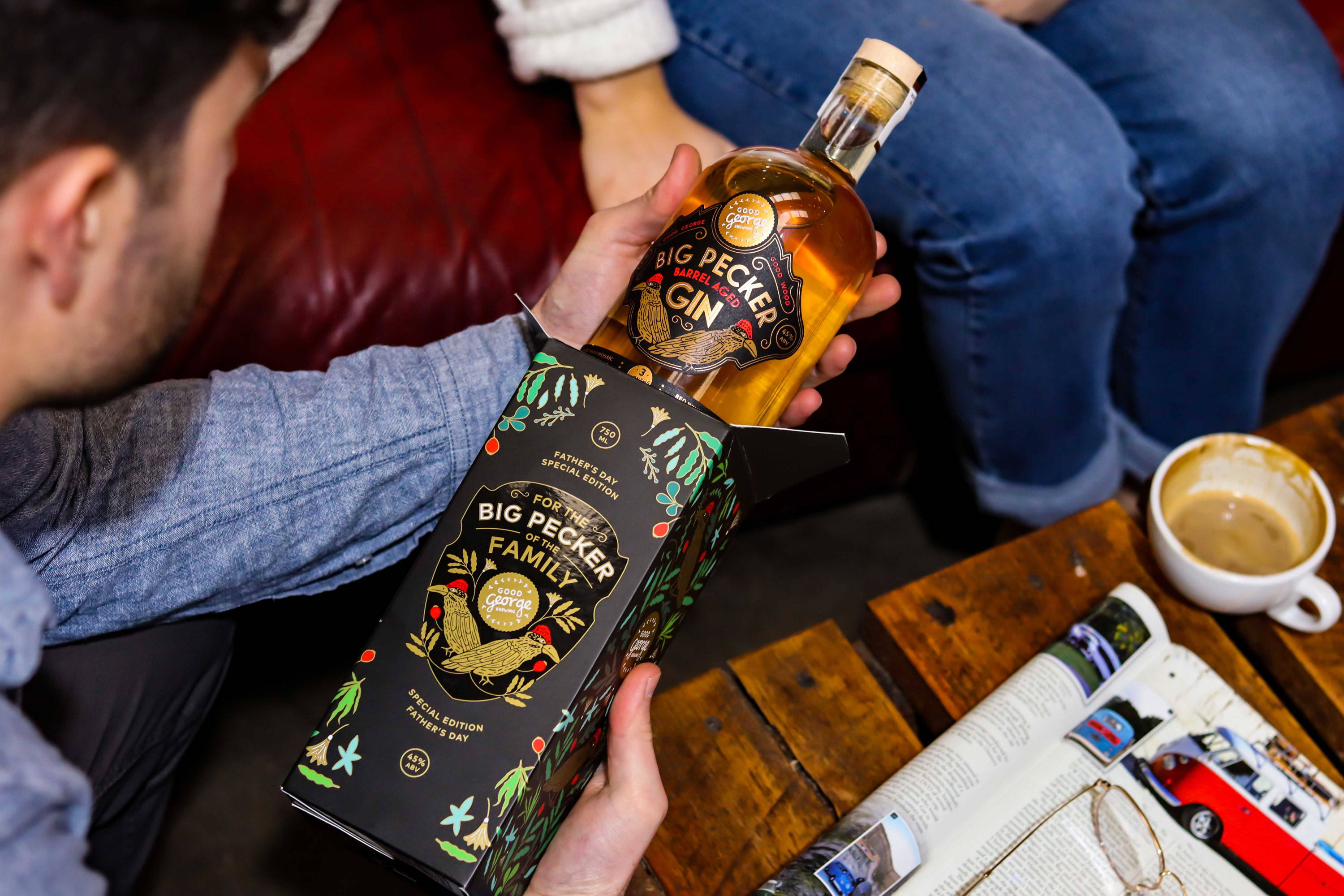 Our First Ever Barrel Aged Gin
If you've been by the distillery lately, or peeked your head round a certain corner during a brewery tour, you would have seen our barrel room. Our Distillery Manager, Tyler has been keeping a watchful eye on these barrels for the last few months, and has just putting the finishing touches on this week's very special release - Barrel Aged Gin.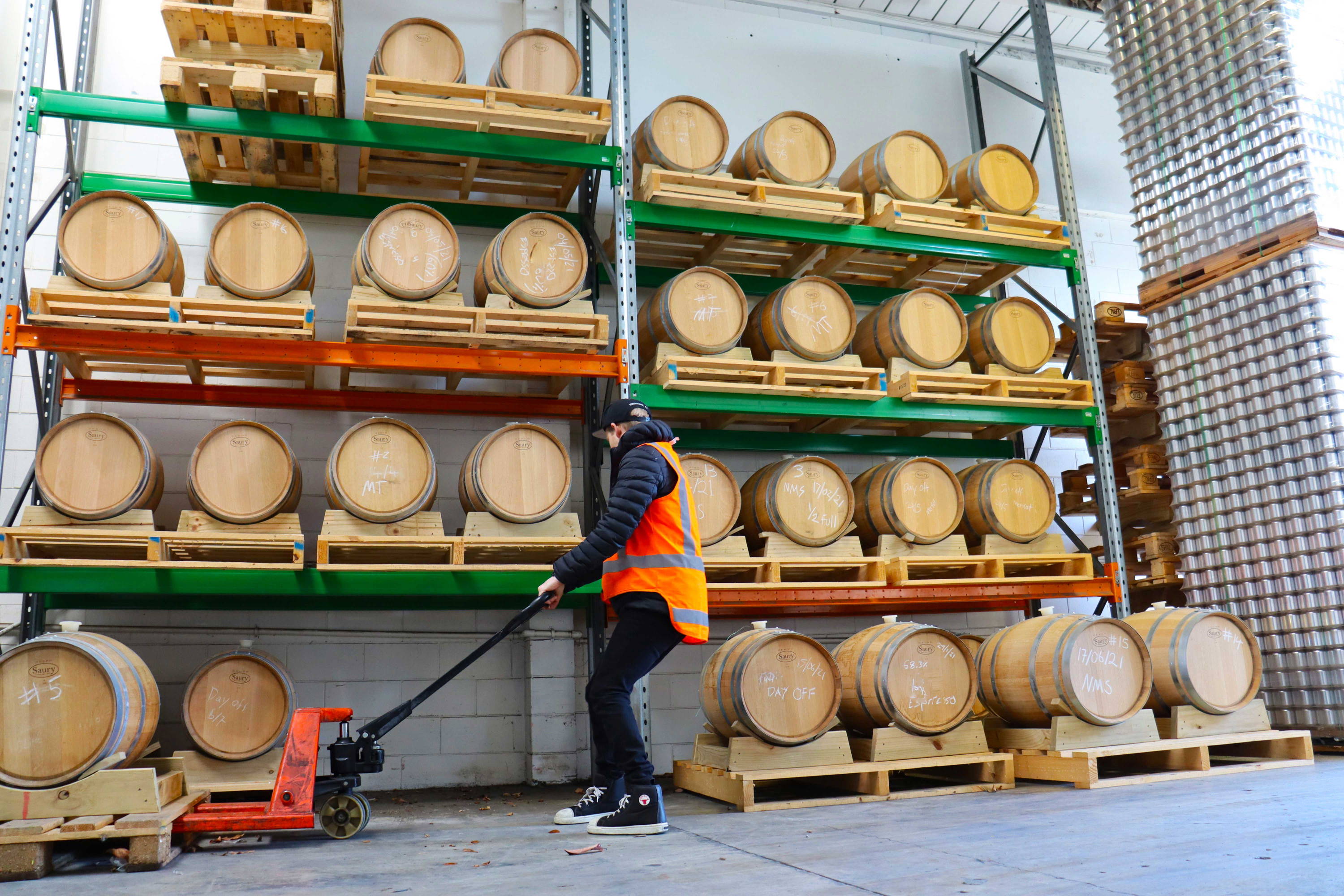 By aging our gin in a combination of previously used Merlot & French Oak barrels sourced from local wineries we've managed to extract flavours and aromas of oak, red wine, and warm spice The gin itself was macerated with the usual blend of juniper, coriander seed, mandarin, star anise and more, however has also been introduced to Galaxy and Mosaic hops, that normally end up in our beers.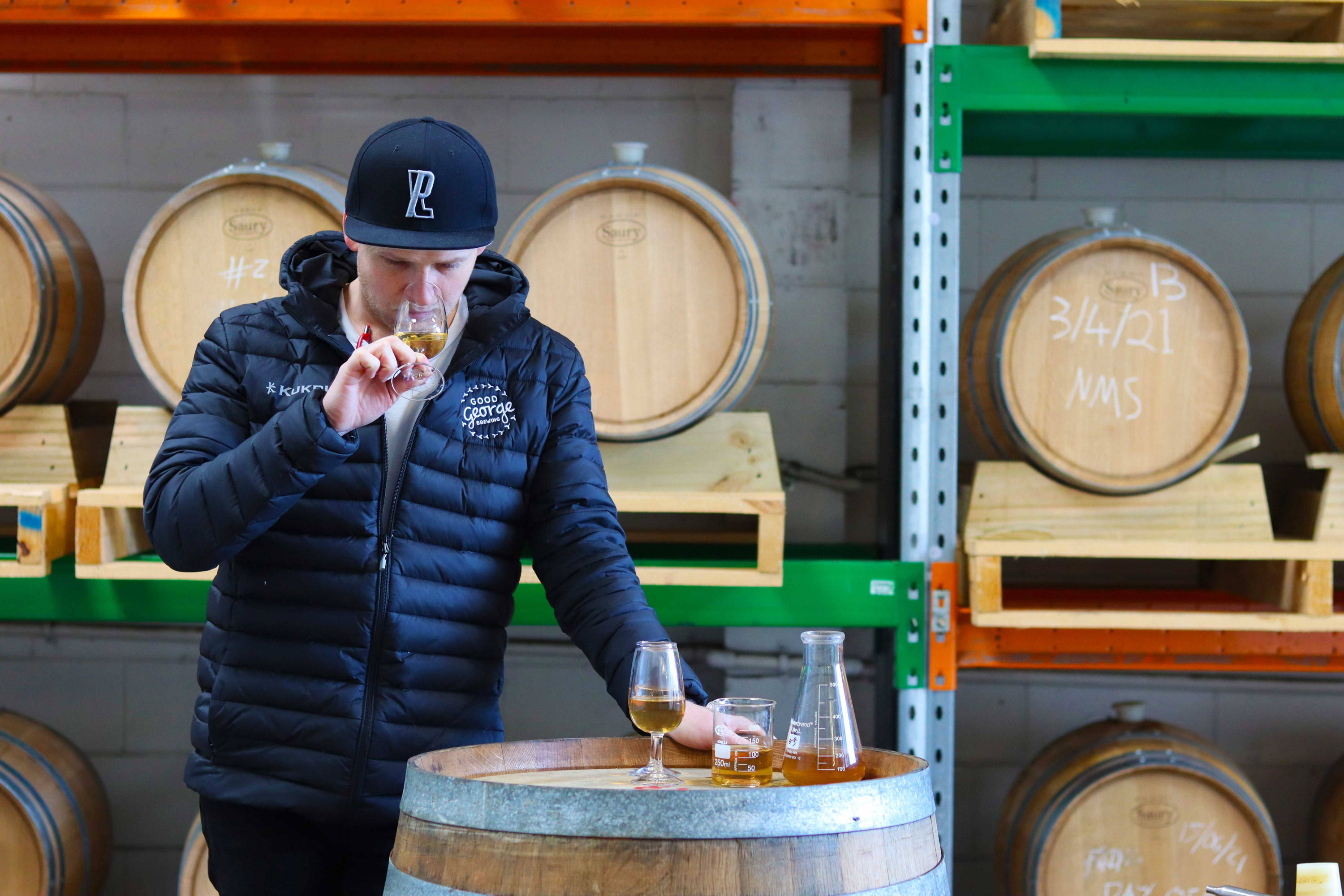 It's been a waiting game, but our patience has given us a gin worth waiting three months for, and resulted in just a few thousand bottles.
The result of botanicals, hops, and time in barrels has left us with a gin that has a whiskey-like aroma, with oak flavours, and an incredibly smooth finish. It's also finished in time for Father's Day, and has found its way into a special box and bottle of it's own.

This limited edition gin is available from the usual places, and our online store while stocks last. Best served over ice or straight up.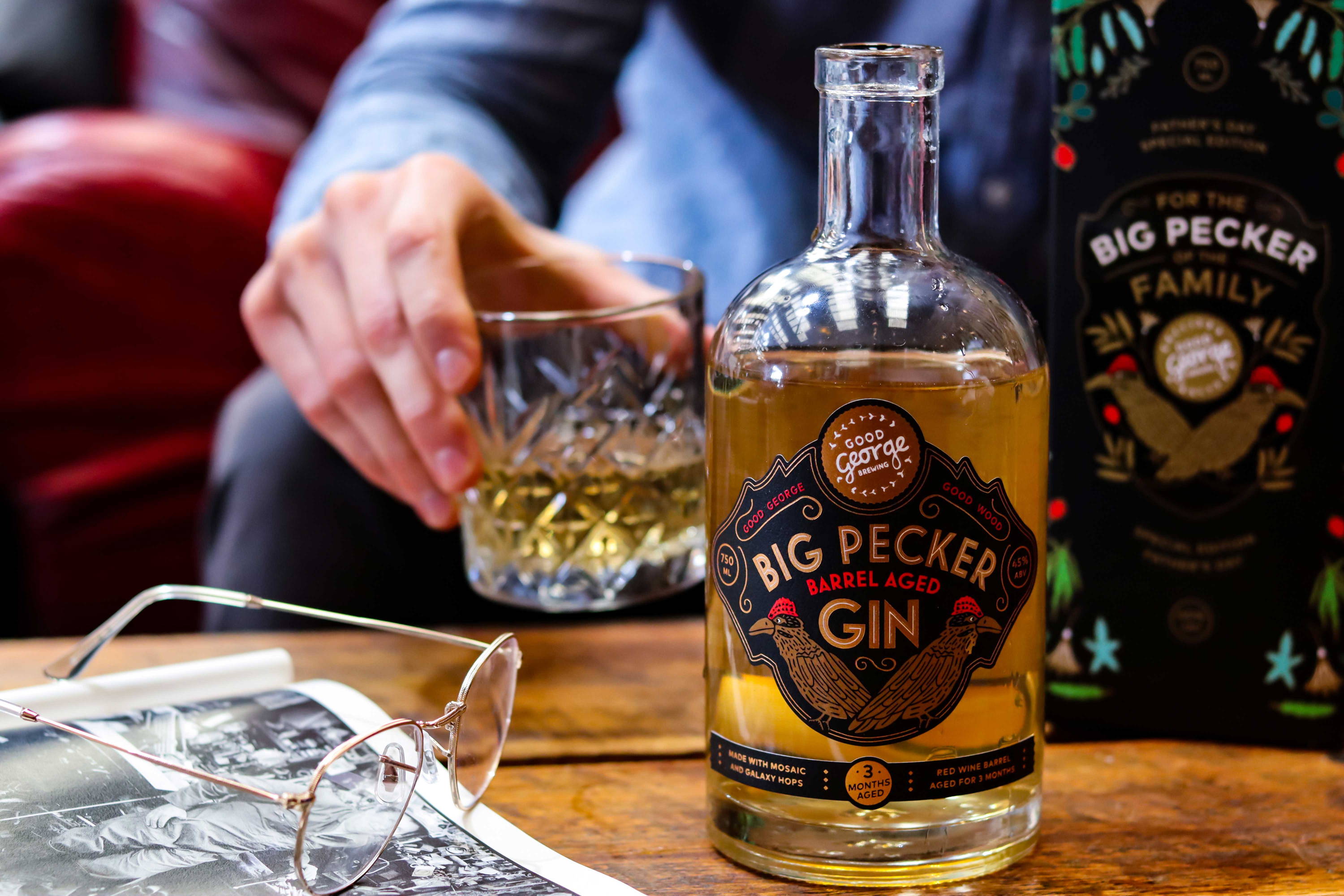 Join our mailing list and never miss a thing