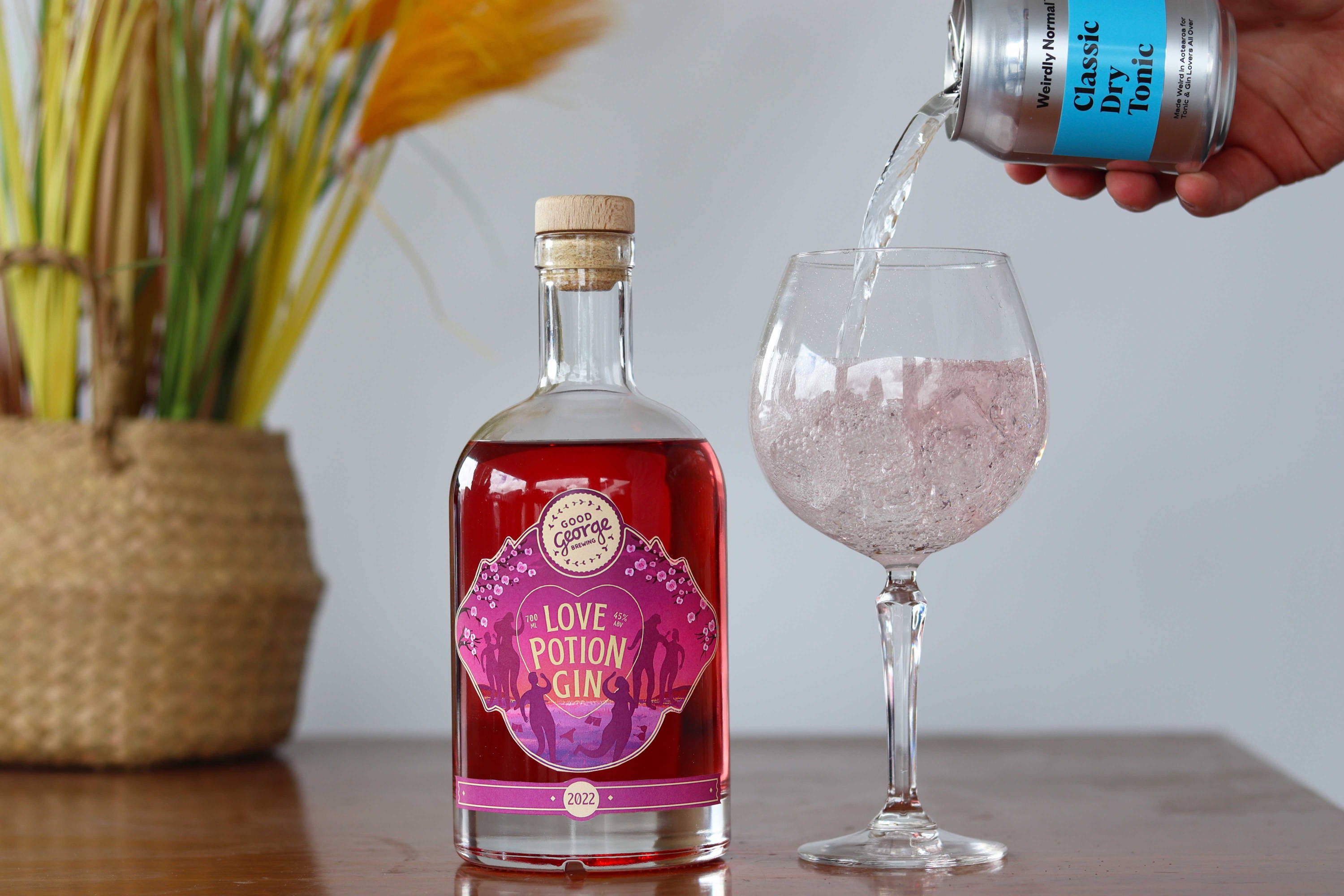 Excuse our excitement, but we wanted to share this well ahead of time. It's that occasion we often forget, lost at the tail end of summer, long weekends, and public holidays. If it frequently falls off your radar, let us remind you that Valentines Day is two and a half weeks away, and that our distillers are preparing the perfect drop for the occasion.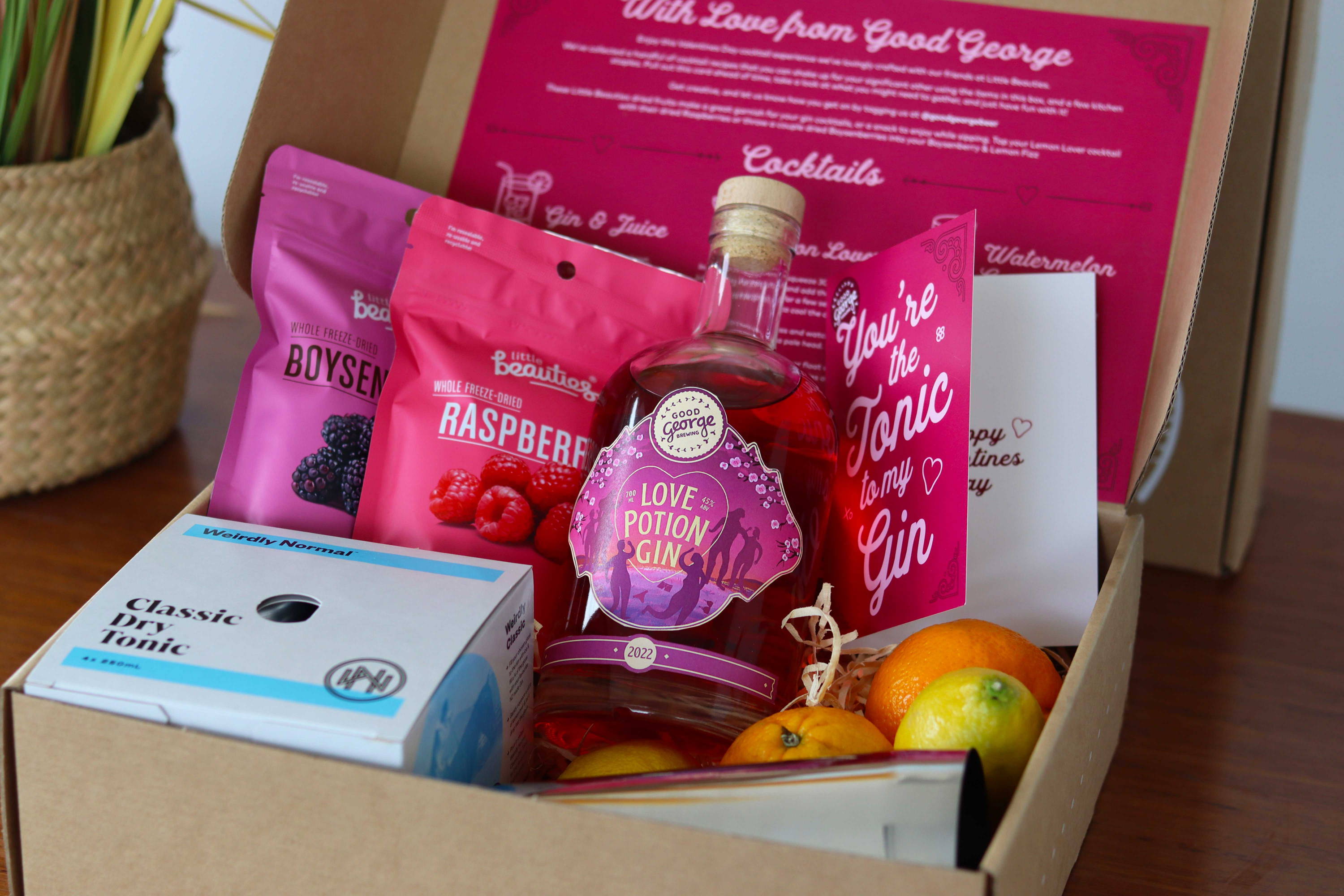 "the perfect drop for the occasion"
"the perfect drop for the occasion"
We know a few things about love because we really love our gin. And our gin will love you and your special someone (or more than just one - this gin wont judge!). Whether it's Valentines Day, an anniversary day or even that first date day our Love Potion Gin is perfect.
A dash of plum and sweet pepper, touch of cardamon and hibiscus and subtly tart but sweet. Throw down that rug and bust out the love potion! But remember, love might be blind, but that person watching from the bushes isn't. Enjoy the loving!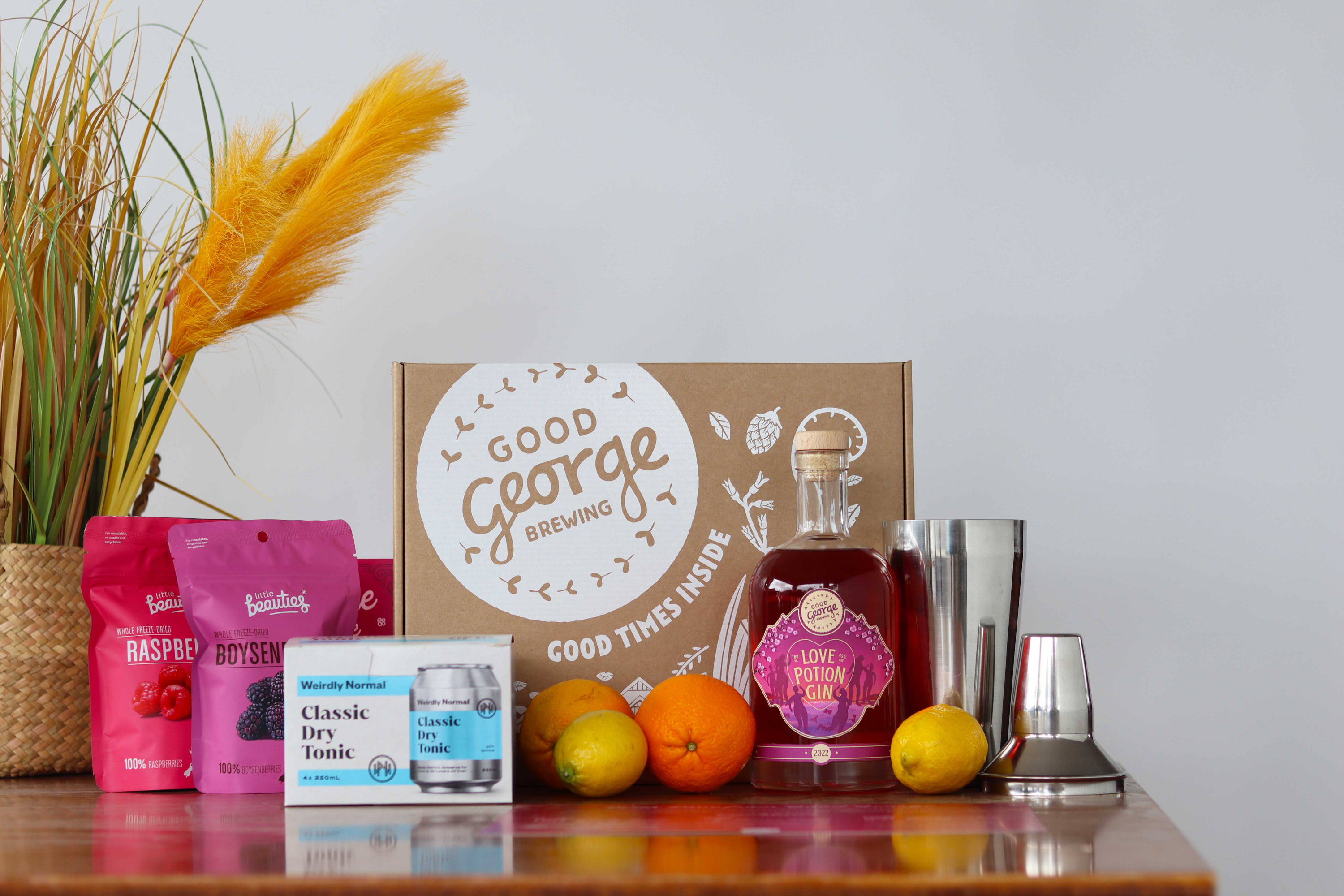 We've also collected a handful of items, so that you can share the occasion over cocktails. We've lovingly crafted this with our friends at Little Beauties, and thrown in a Valentines Day card, cocktail recipes, tonic, and more.
These kits are also available on pre-order, but if you're keen to get shaking as soon as ASAP, they're available today with our original Day Off Gin. The classic, gold medal winning recipe with a smooth taste of mandarin, juniper, and cardamom.
Join our mailing list and never miss a thing