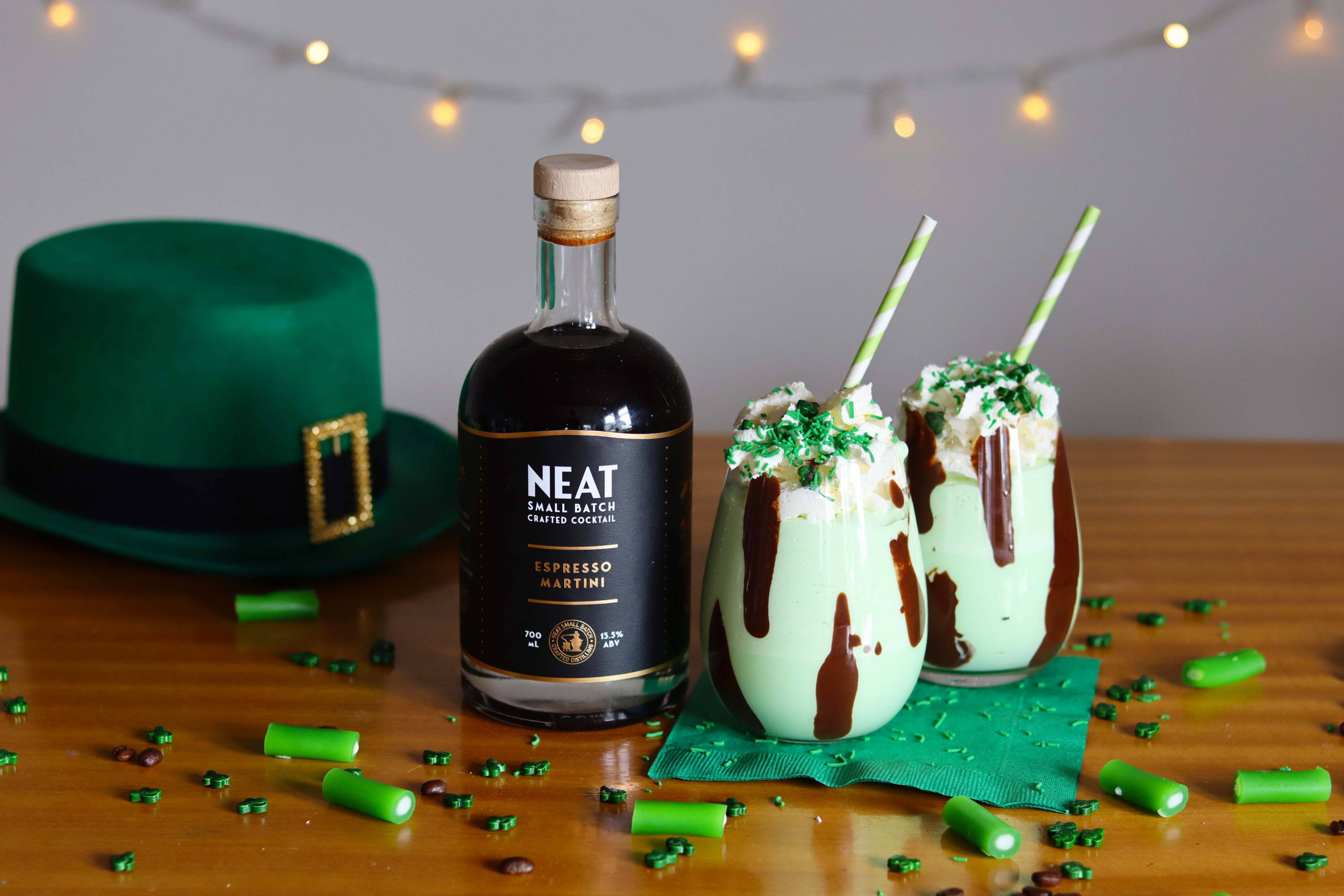 Shaking up st. Patrick's Day
If a stout isn't to your taste this St. Patrick's Day, a spin on our Espresso Martini may have the kick you need to enjoy the Irish tradition in style. We've taken our classic pre-bottled Espresso Martini and added a green flare for the holiday. Roll up your sleeves, get the shakers out, and get ready to treat yourself.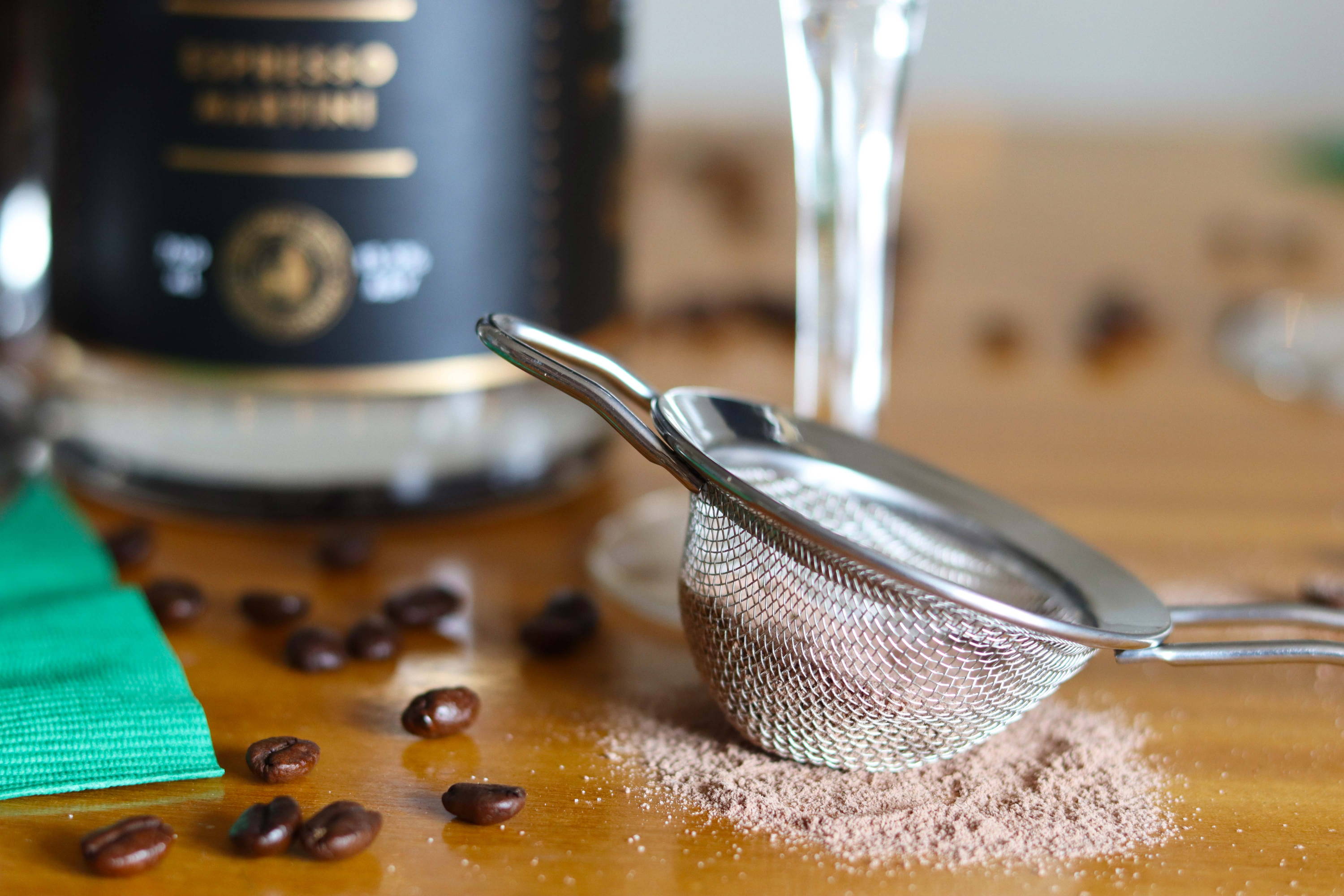 An easy one to start, on the dessert menu, this may be considered an affogato. Ice-cream, booze, and a shot of coffee has instead been simplified to two easy ingredients. Scoop your favourite mint ice cream into a dessert or martini glass, then shake and pour your Espresso Martini all around. It's delicious in two steps, and gives a bright, minty twist to your otherwise bitter-sweet cocktail.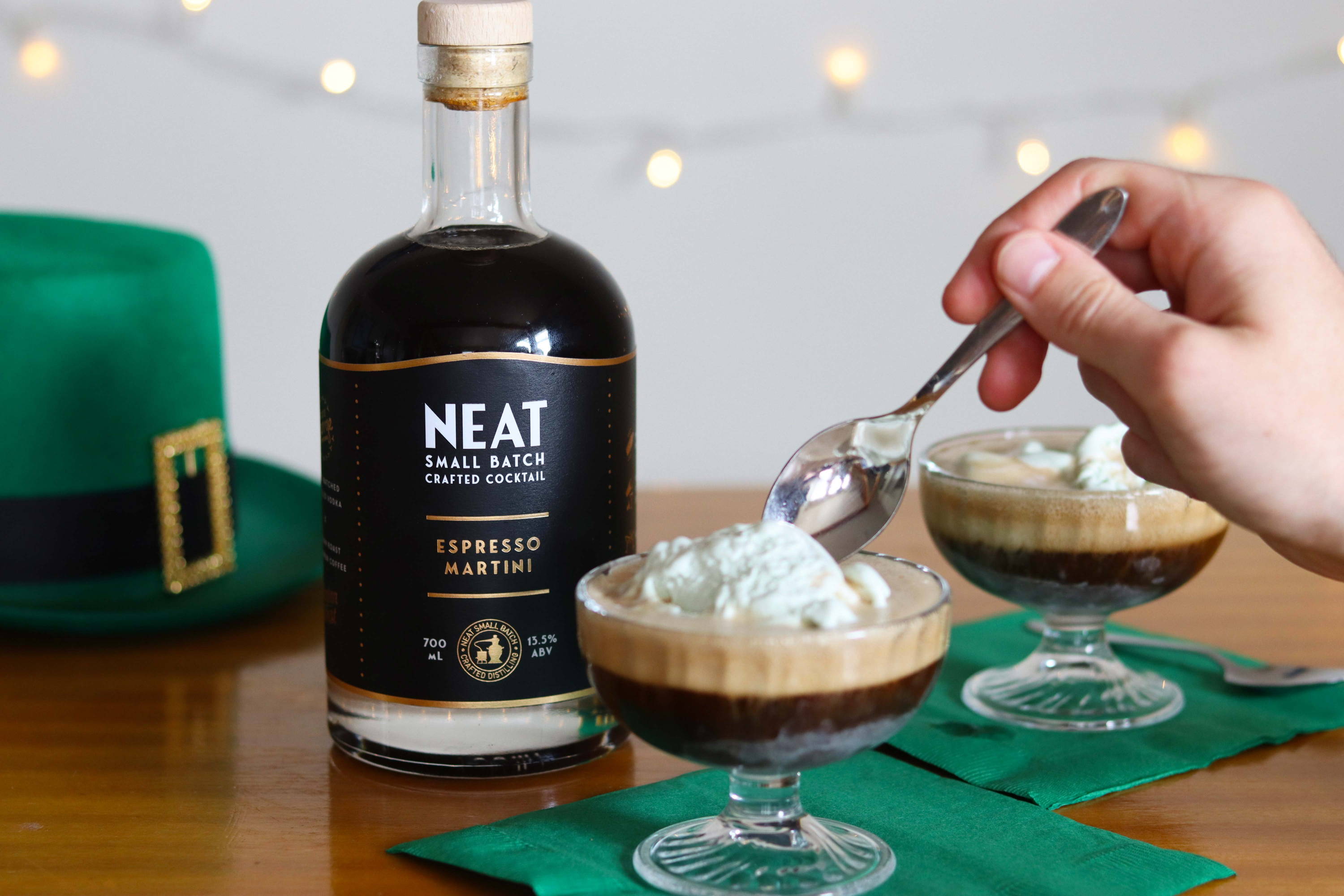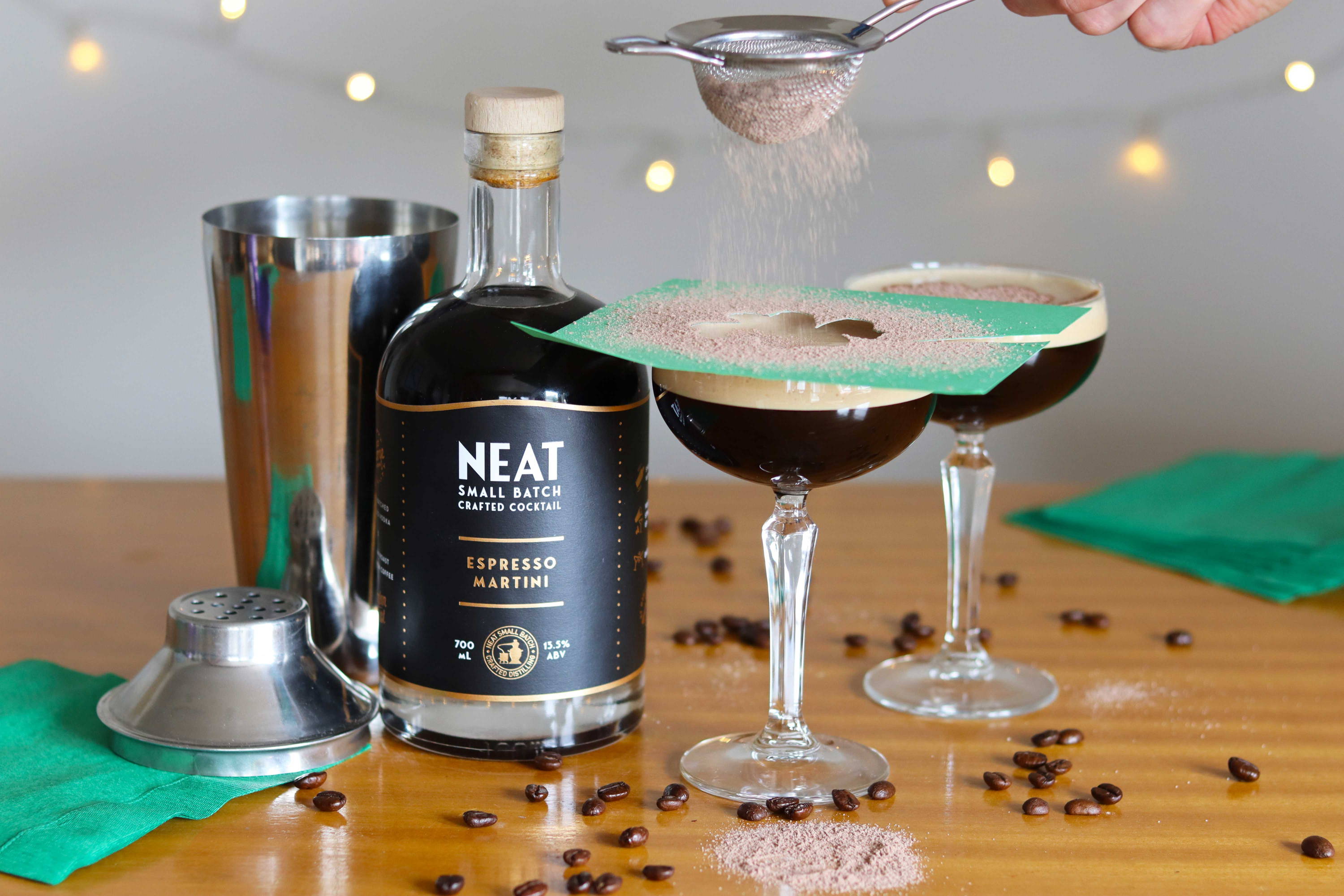 This one's more to show you know your stuff when it comes to garnishing with a flair. Using your next level arts and crafts skills, cut a clover into some card to use as a stencil. Balance it over your well shaken cocktail, and sprinkle chocolate powder. It's a little messy, but definitely looks next level.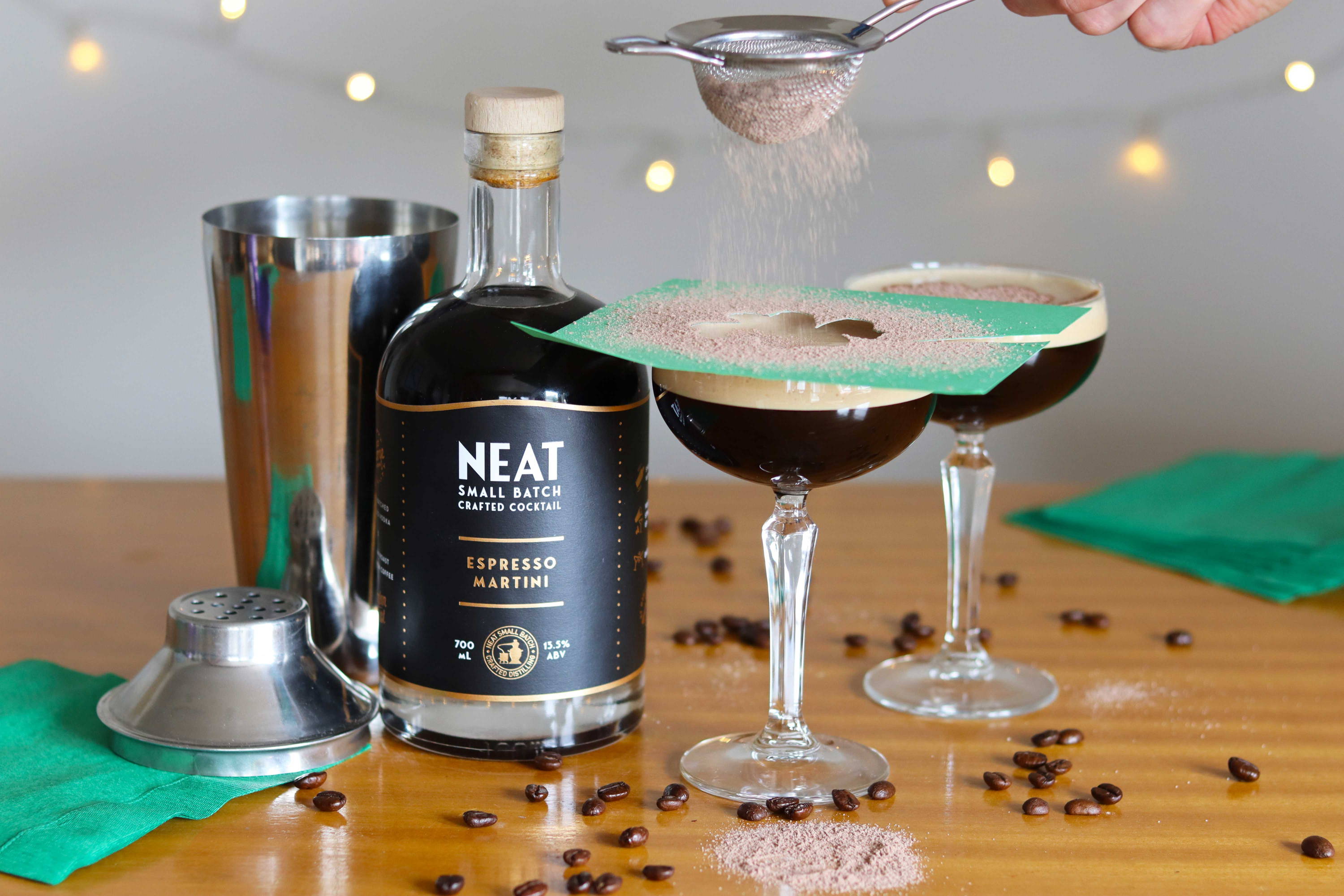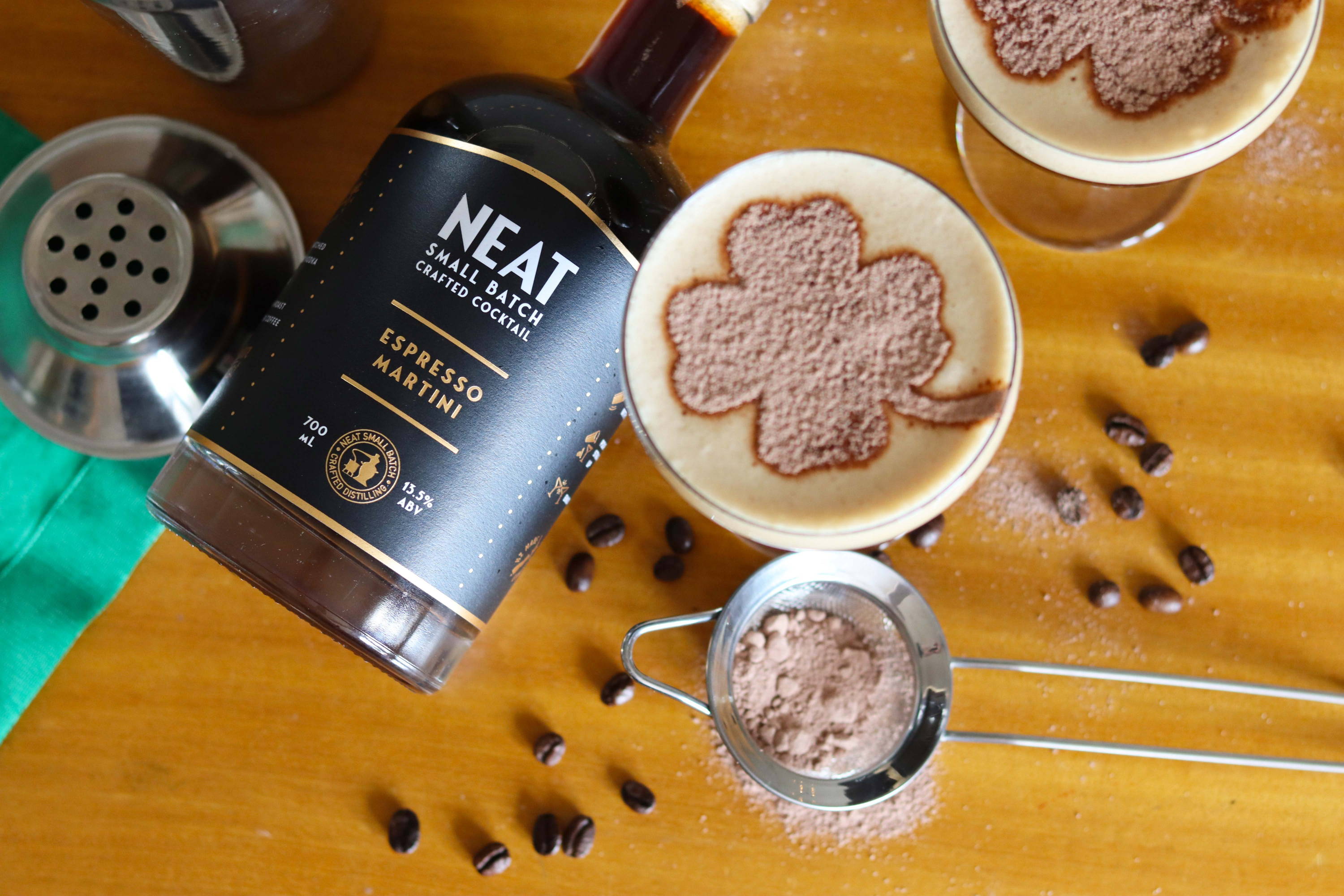 If you're a frappucino lover, this one's for you. Build up with your favourite ice cream, milk, and espresso martini in a blender. We've used mint ice cream for a green colour. Drizzle easy-dry chocolate sauce inside your glass of choice, cool in the fridge for a couple minutes to set, then pour your espresso martini milkshake. Top with whipped cream, the requisite green sprinkles, and tip your top hat to your efforts.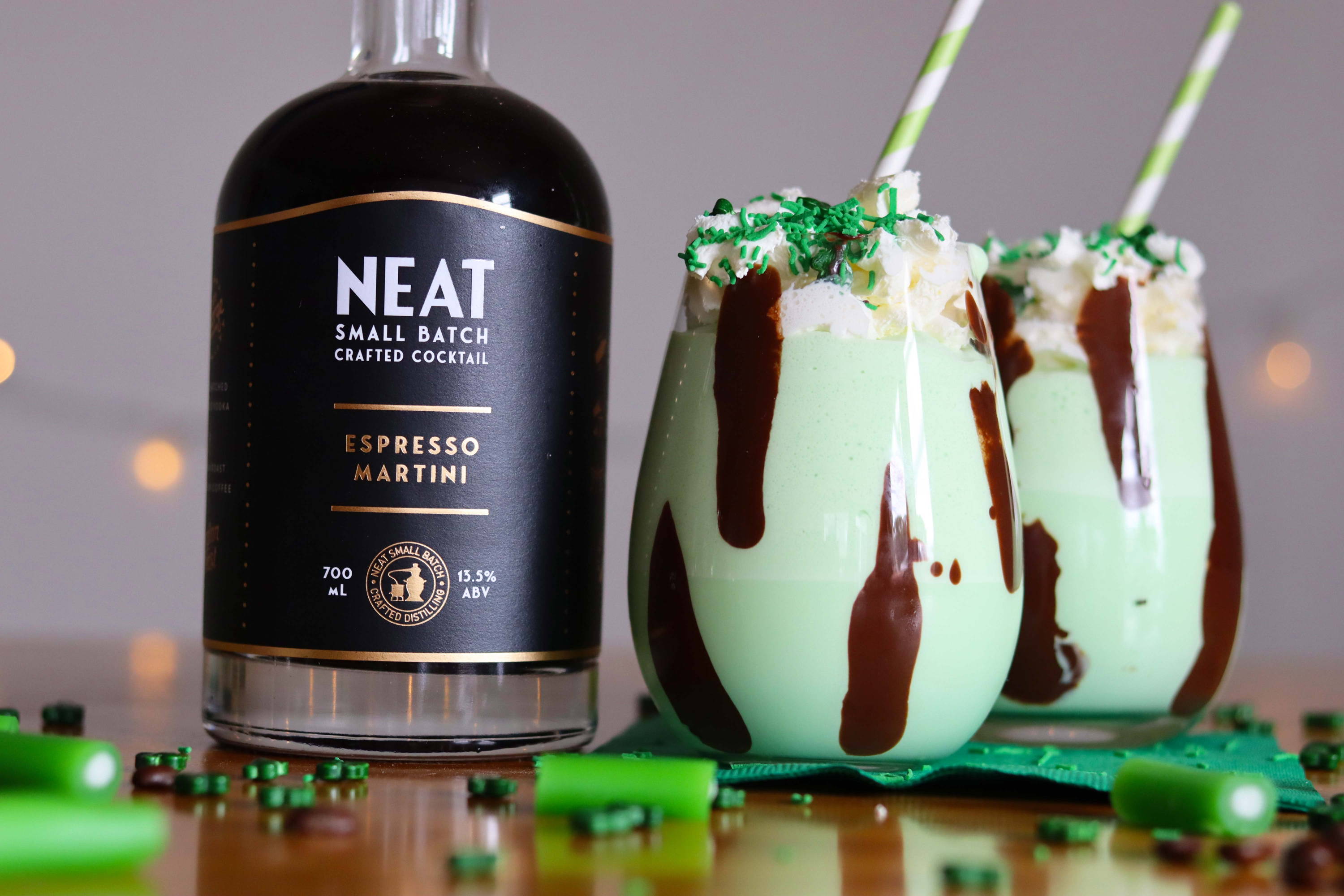 Hit the button below to order your Espresso Martini now, and tag us on social this St. Patrick's Day to let us know how your cocktails turn out!
Join our mailing list and never miss a thing