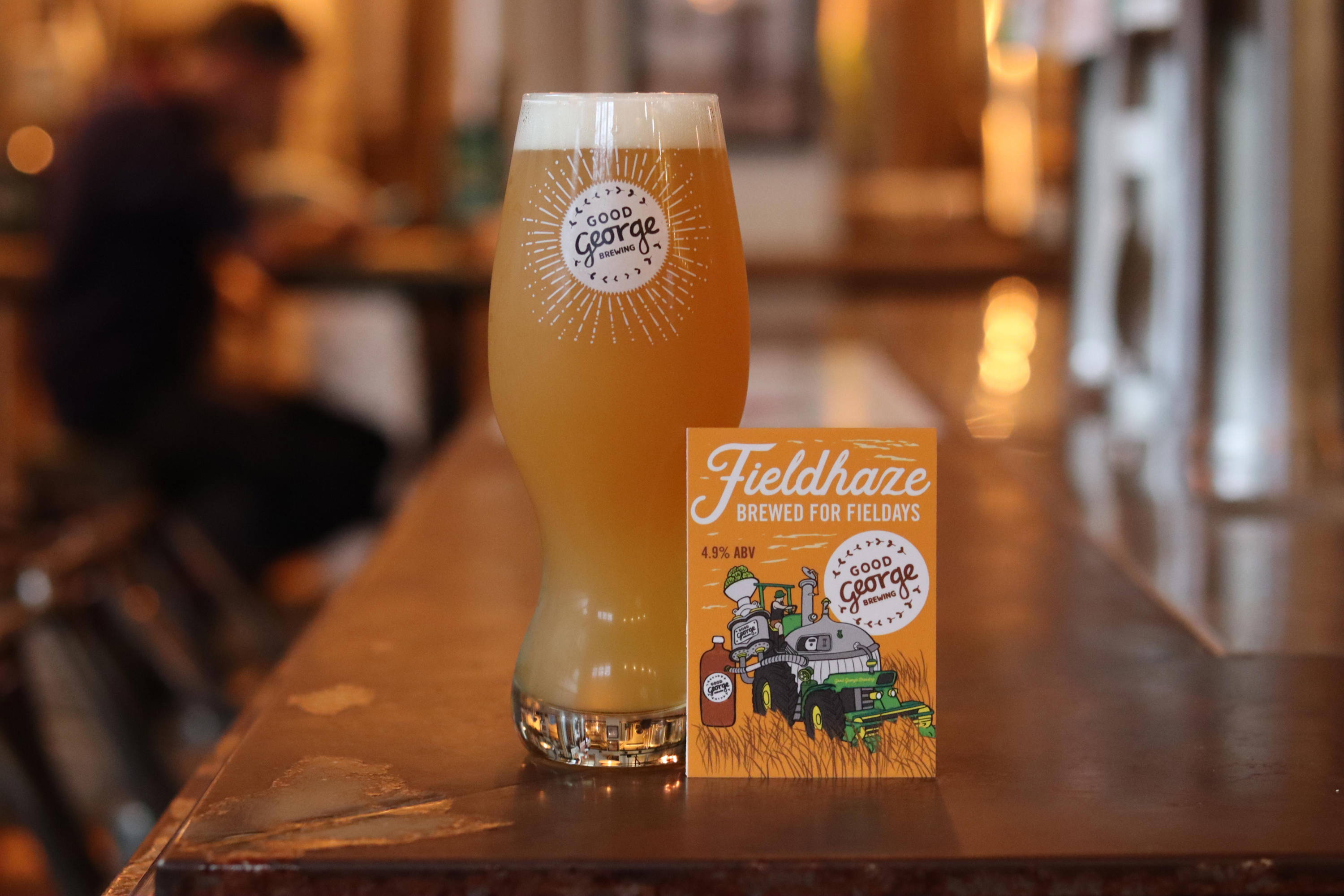 FIELDHAZE AT FIELDAYS 2021
Fieldays was back this year after spending 2020 in cyberspace, and farmers weren't the only ones turning up in huge numbers. 30 team members from around the Good George group turned up to Mystery Creek each day to run the largest Good George bar Fieldays has every seen, and pour fresh, locally made brews from just 15km away.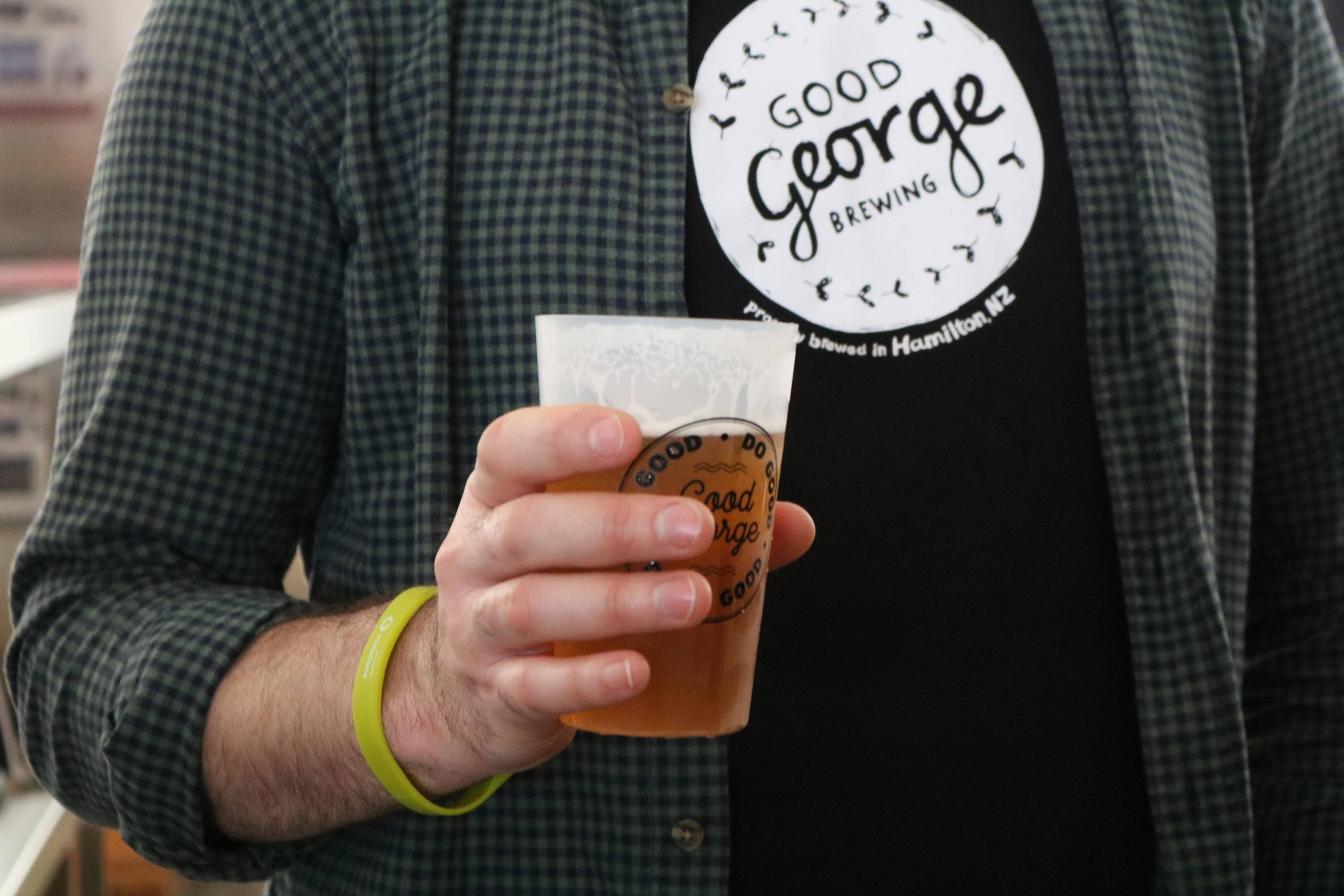 Tonnes of beer and cider was poured during the 4 day event, including two specially brewed beers for the occasion. Fieldays '21 saw the return of Farmers Lager, a beer that we initially made North and South Island versions of in 2018, and collected votes on crowd favourites.
We also had Fieldhaze on tap, and the shirts to match. At 4.9% this IPA was sessionable yet super hazy, and one of the crowd favourites with fans finding their feet around our increasing range of hazy beers. It was also on tap around our network of bars for Fieldays week.

All this fresh beer (and cider) found its way into our eco friendly and re-usable cups, which allowed us to greatly reduce the amount of waste created at Fieldays each year, and become a Sustainable Waste Partner of Fieldays. Every cup (once emptied) headed back stage where we had a dedicated team cleaning, drying, and redistributing these cups to the bar for re-use. It helped us ensure that thousands of single-use plastic cups didn't end up in landfills, and means that we've got these cups to take to other upcoming events.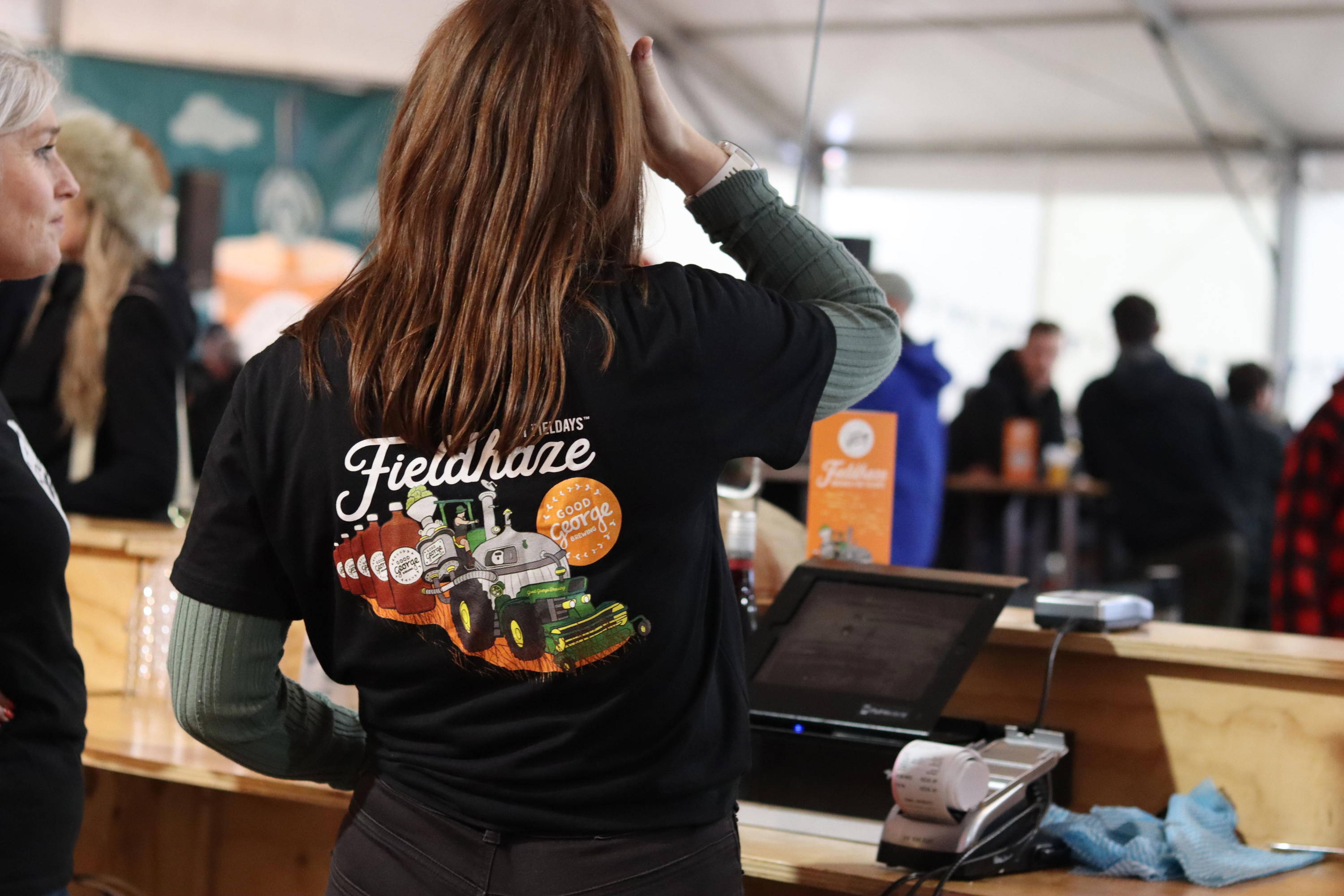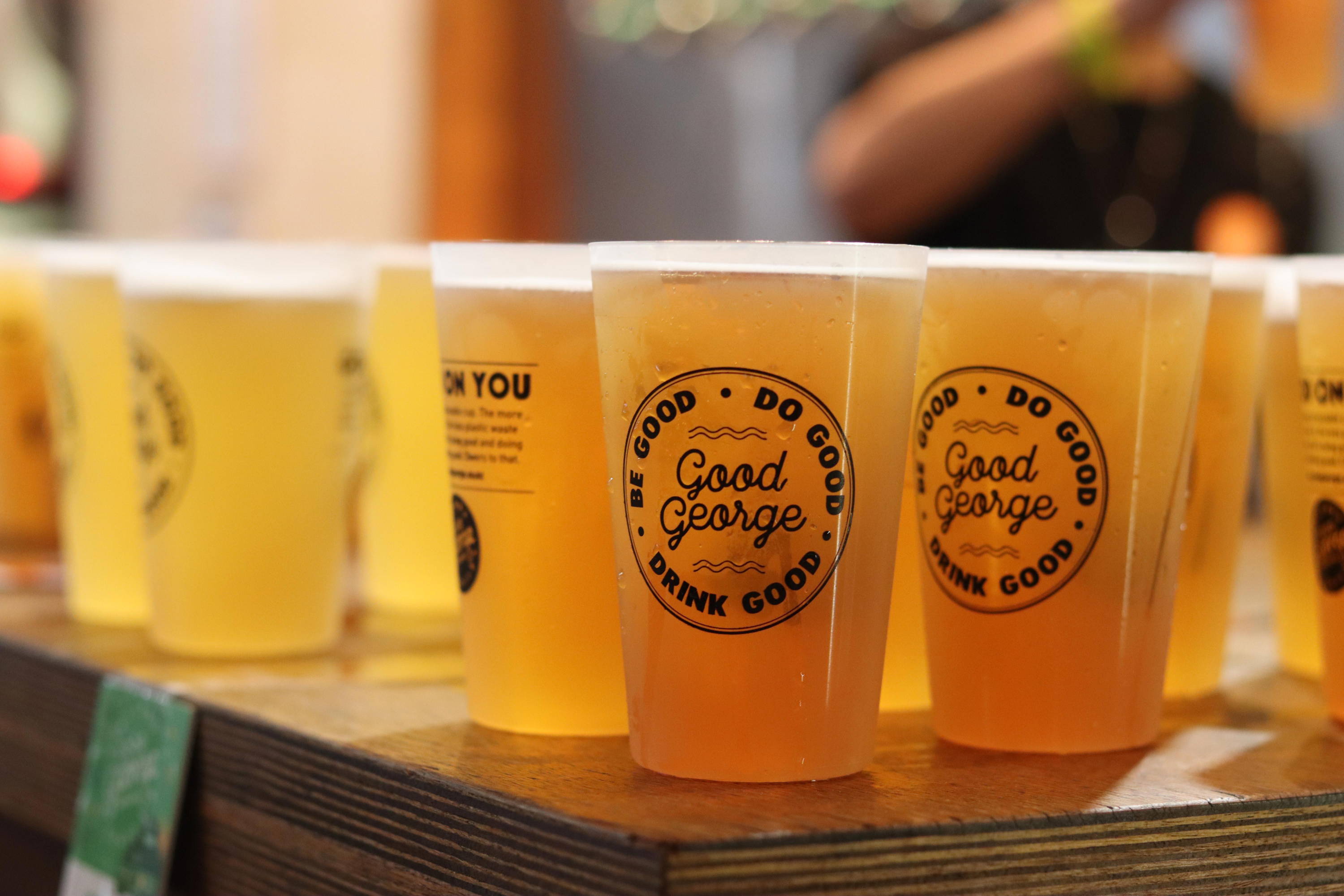 It wouldn't be a Good George event without our fleet of old vehicles. Our 1970 Chevy Firetruck carried it's weight, suppling two 1,000 litre tanks of beer for the event, and our recently refurbished 1972 Starliner Caravan was there serving gin and tonics on tap. The combination of our original Day Off Gin and new Classic Dry Tonic, meant that beer and cider weren't the only options for Fieldays attendees looking for something else. Seeing people trying new drinks for the first time, and finding a new favourite beer, cider, or gin was great to see.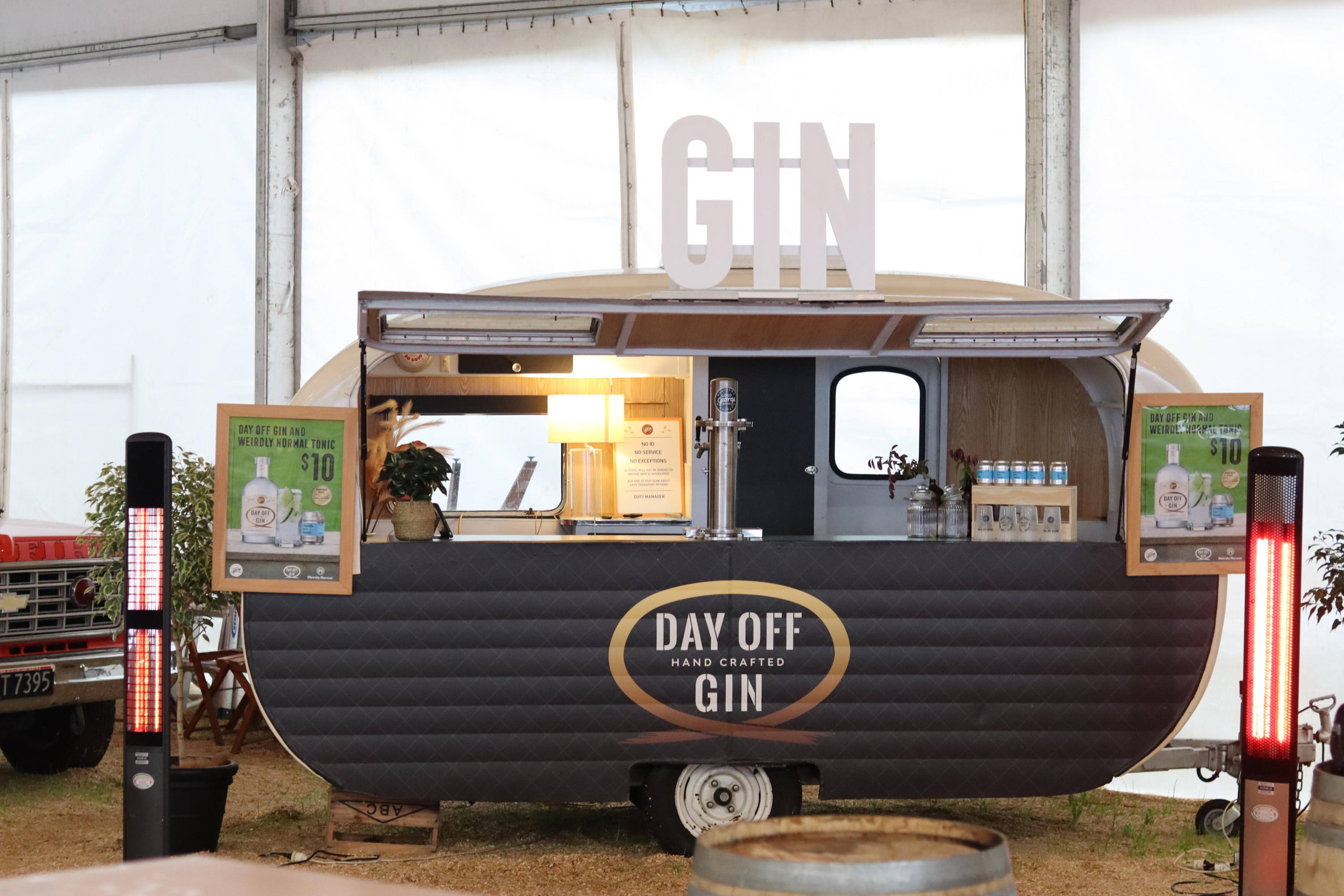 But Fieldays isn't all farmers and fencing. Representing the growers sector was Craig Orr from NZ Hops, Doug Michael from Gladfield Malt, and Paul Frewin from Cedenco, who along with our Head Brewer, Brian Watson, sat on a panel for Fieldays TV. Topics of discussion were the great variety of raw material here in NZ, the end to end quality behind each grower's process, innovation, sustainability, and the export market. The opportunities for innovation and education are evidently endless in all three fields, and with globalisation another hot topic at Fieldays the world class agricultural showcase, was full of world-first ideas.
Further to our sustainability measures with re-usable cups, we're also taking steps with these growers to find every opportunity we can to take actions towards sustainability across our supply chain. It was great to hear these guys educate us about latest developments, innovations being introduced at Fieldays, and that our suppliers are just as keen on sustainable business practices as we are.
Join our mailing list and never miss a thing