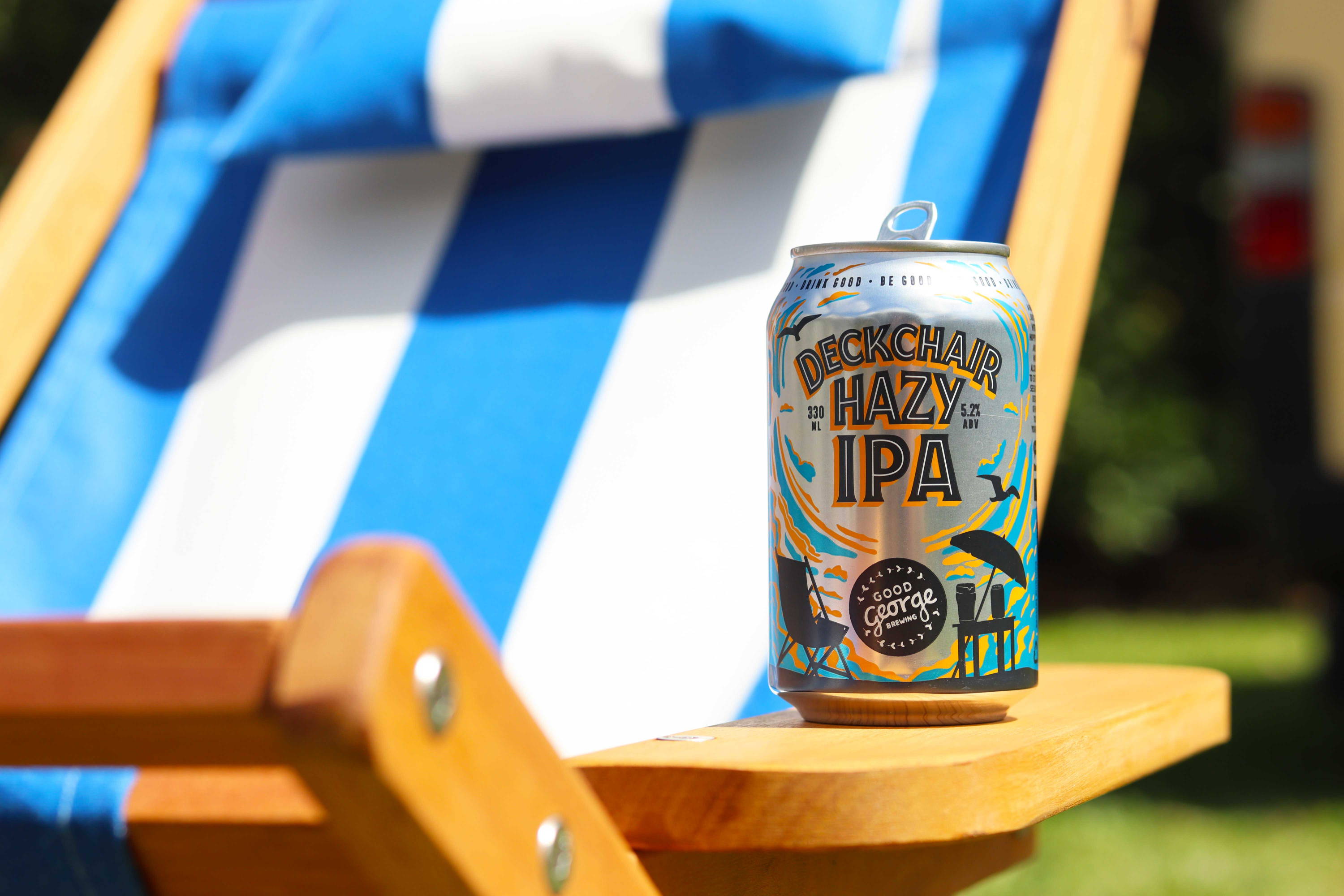 sessions on the deckchair
We're excited about this one... Our brand new can 6 pack, available now is a lazy hazy that's crazy drinkable. The ultimate example of a beer that you take a sip of, then want another sip. One that can be sat on (much like a deckchair) and is best enjoyed outside in the sun.
"Lazy, hazy, crazy sessionable"
"Lazy, hazy, crazy sessionable"
Working with an experimental new hop from an undisclosed location called NZH-102 we've crafted this Deckchair Hazy IPA which is a full flavoured hop driven brew, but an incredibly easy to drink hazy beer.
Deckchair Hazy IPA is a golden and juicy hazy brew with all the hoppy goodness and a more moderate alcohol level to extend those sessions in the deckchair, or however you enjoy your fine IPAs.
Join our mailing list and never miss a thing