Taproom Series #6: George And The Sour Peach
Forget the Roald Dahl classic, this work of fantasy comes in liquid form. Our brewers have dreamt up a tart and sour beer, balanced with fruity passionfruit and a burst of peach. In the same way the original was a page turner, this intriguing brew will have you coming back for another sip.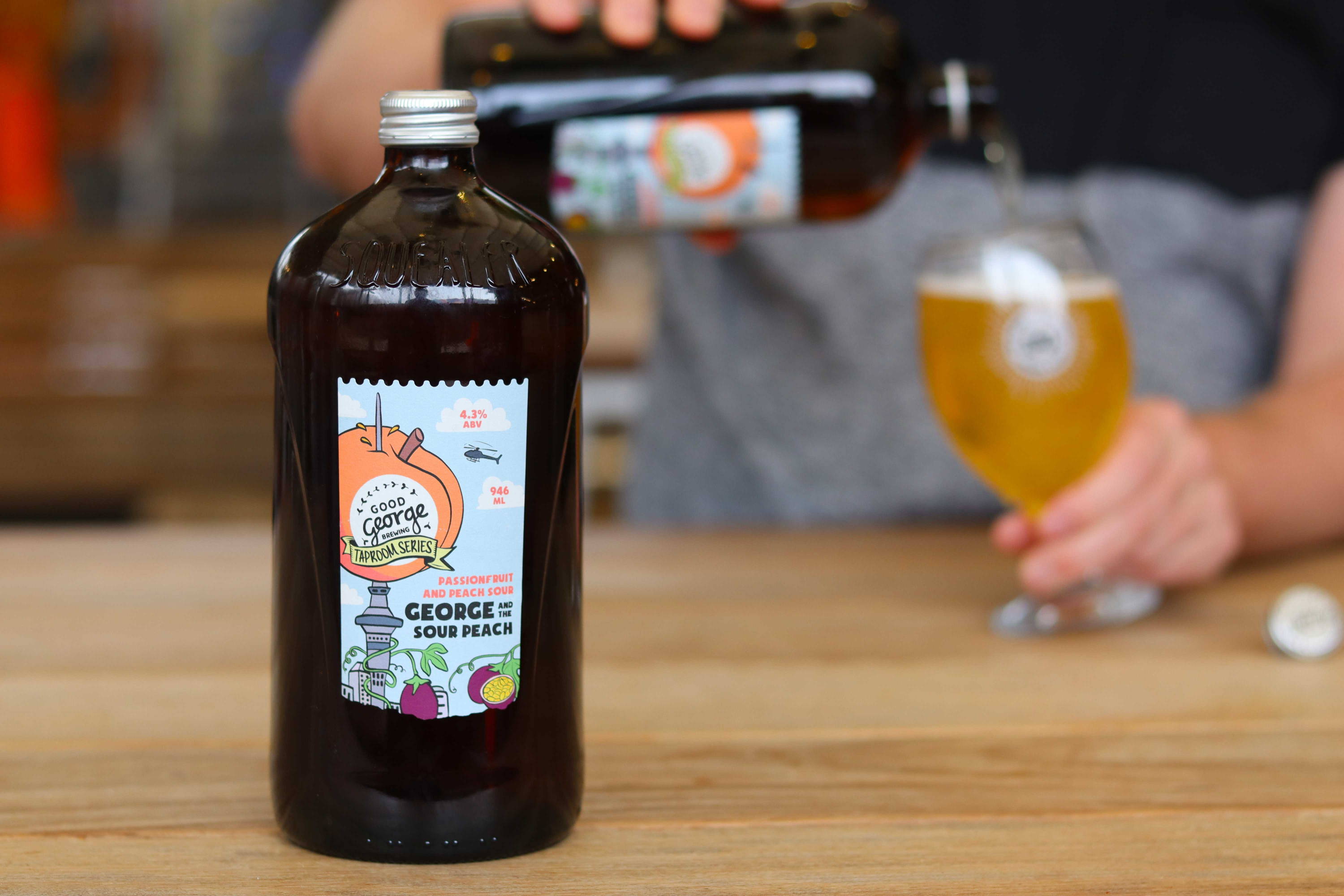 George & The Sour Peach (4.2%) looks pale straw coloured and bright, and has aromas of tropical passionfruit, peach, and fruit esters. On the palate it's pleasantly zingy, sour, with a light body and tropical taste. Contains lactose.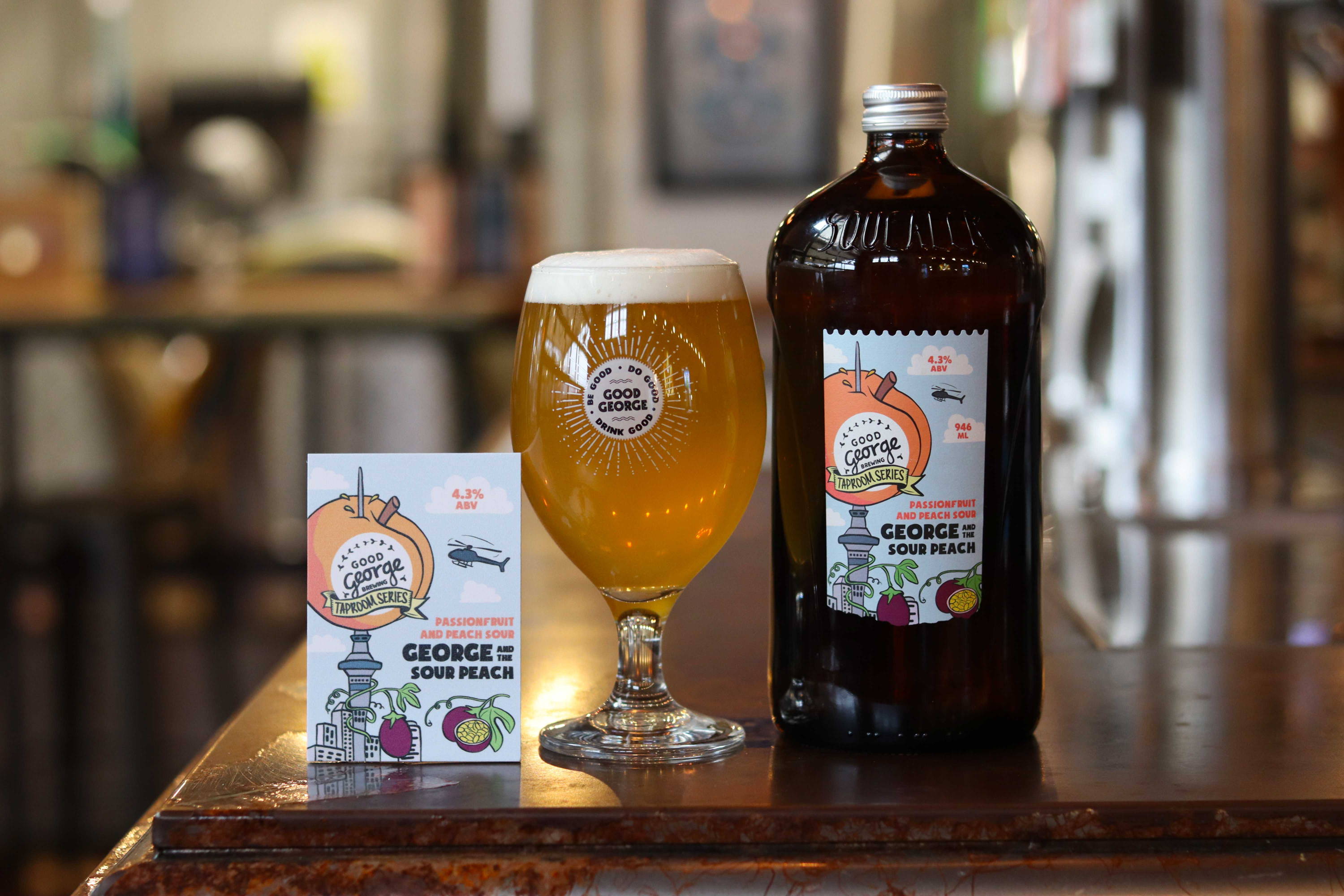 Launched on tap last week, and now available in squealers. Our Taproom Series 6th release also won't be around for long. The series features experimental brews that are crafted in limited batches, designed to sell out and make way for the next one. Get it while you can!
Join our mailing list and never miss a thing