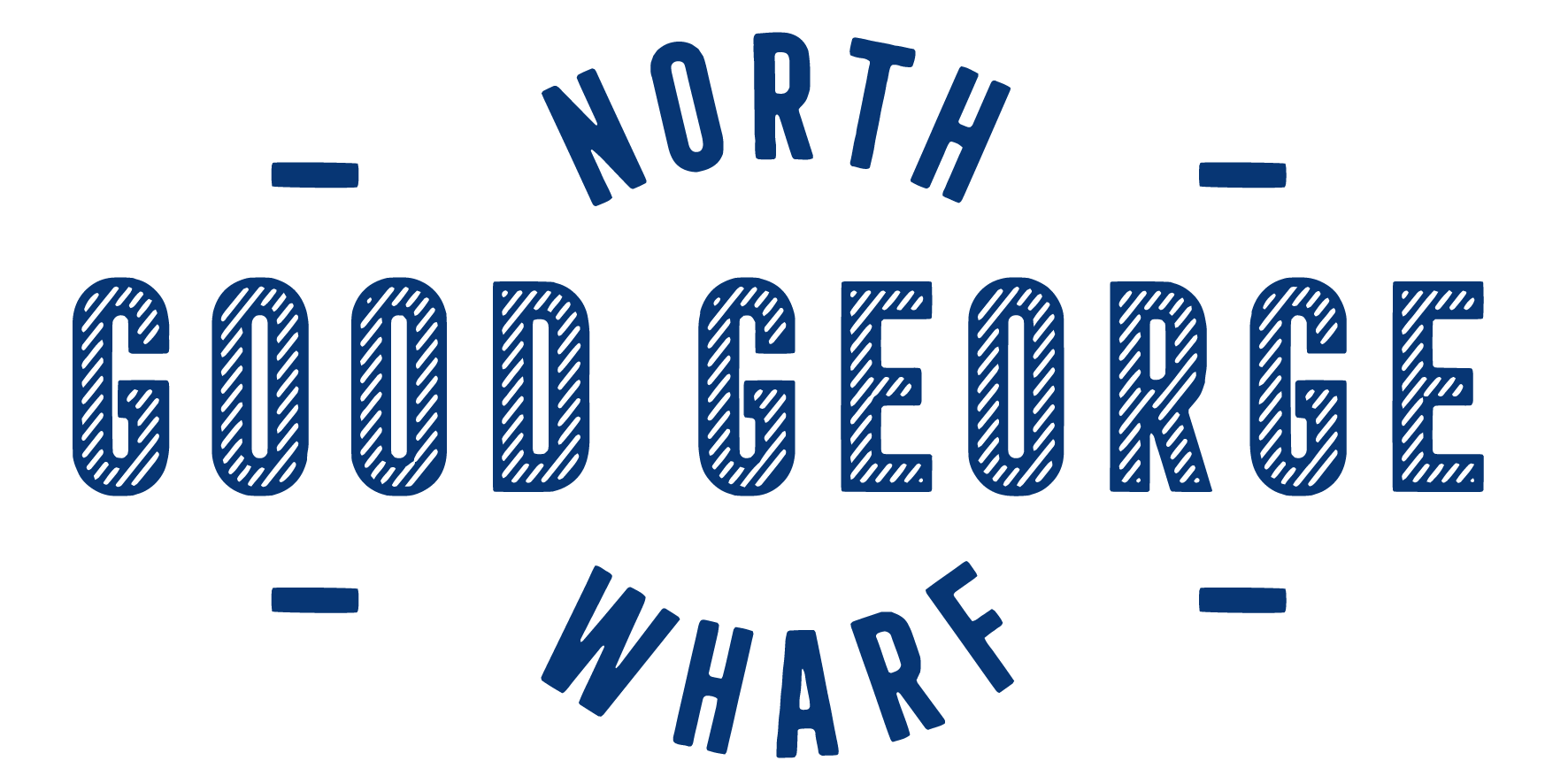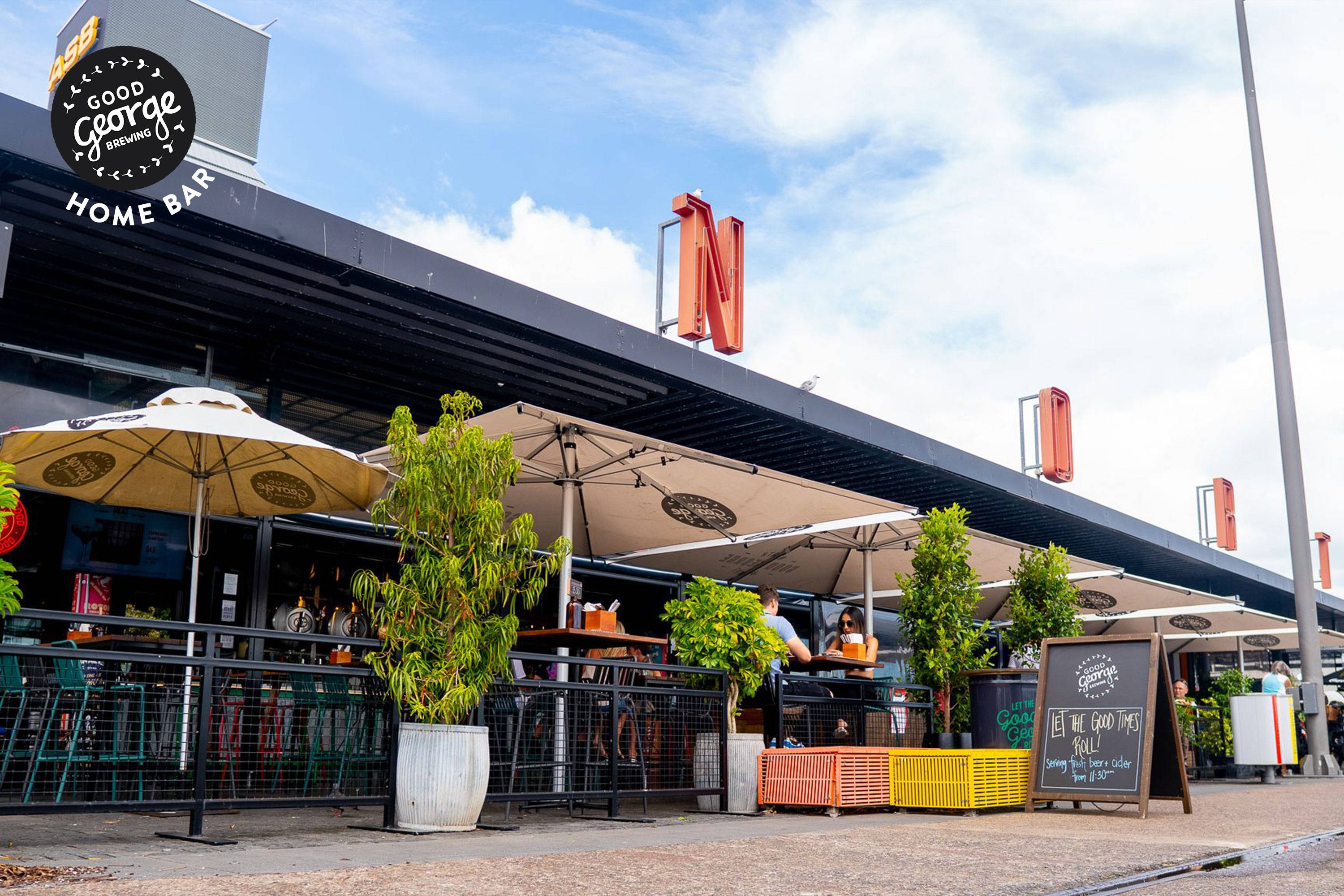 Monday to Friday 12pm – late
Saturday to Sunday 11:30am – late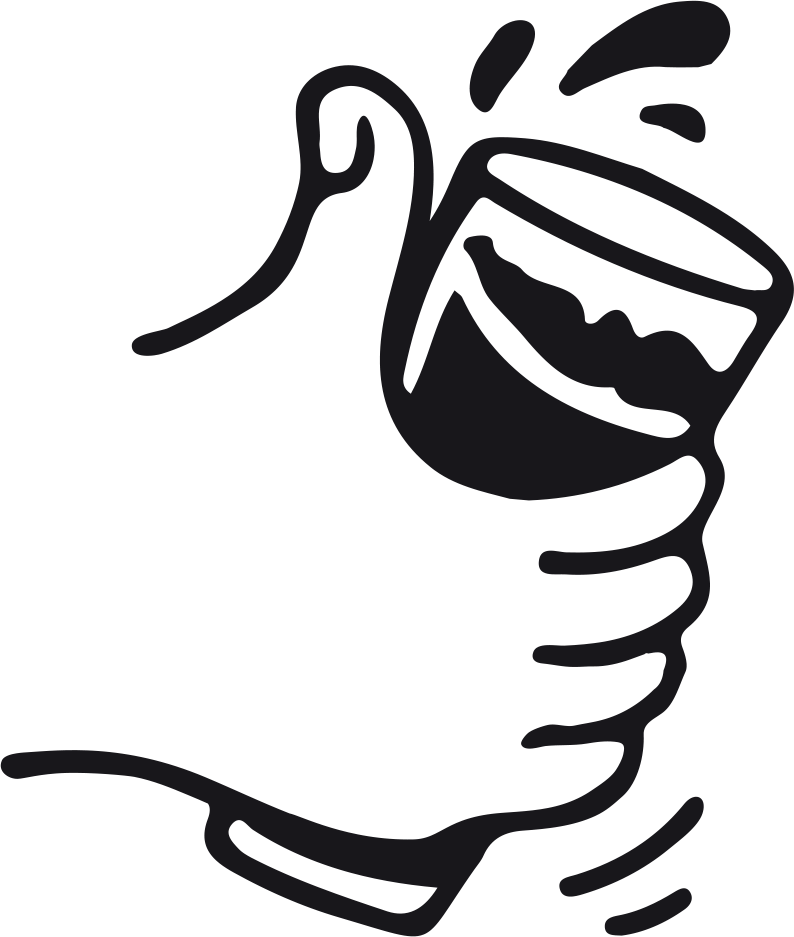 To book a table for up to 10 people please use our online booking system. For bookings over 10 people please email hello@goodgeorgenorthwharf.co.nz. For event enquiries (30+ people) please refer to our functions information above.
The spot next to the ocean with tanks of freshly brewed beer and cider direct from our brewery in the Waikato. These award winning brews are paired with our chef's crafted take on New Zealand cuisine, showcasing the best locally sourced produce, meats and fresh kaimoana. So please, kick back, relax and enjoy our hospitality.
0ur outpost at the water's edge. We think sunshine, ocean, good brews and great food is the best of combinations and a great way to start or finish all sorts of other adventures. We've taken some inspiration from across New Zealand to create some perfect pairings of food and beverages we hope will inspire you too.
So fill your boots here, have a great time and maybe smuggle a few out when you leave to fuel your next grand expedition or enjoyable enterprise!
Brewery Fresh Beer & Cider
Good George came to life when a bunch of friends got together after years in hospitality and brewing and decided it was time to create their own craft beers. After finding a home in the old St George's Church in Frankton, Hamilton, the venue gave the brewery it's name.
Their belief is that beer can be so much better and more rewarding. It shouldn't be bland, full of chemicals, mass produced and boring. Nor should it be hard, pretentious or scary. Exploring and drinking beer should be simple, enjoyable and really rewarding. We hope you have a bloody good time doing it.
We have eight 500l beer tanks holding fresh, unpasteurised Good George beer and cider. Piped from the fermentation tanks at our Hamilton brewery in to a modified firetruck then delivered & transferred to our tanks. The brewery comes to you!

1 Jellicoe Street,
Wynyard Quarter, Auckland
Monday to Friday 12pm – late
Saturday to Sunday 11:30am – late
09 940 4955

Give the gift of good with a voucher to dine at North Wharf.
Choose from values starting at $25.