ABOUT US
THE GOOD GEORGE STORY
We are serious about brewing
If we told you that Good George was the best thing to come out of Hamilton, you'd probably think for a minute then make a joke about how we don't have much competition. That's okay, we can handle it, we don't take life too seriously.

TAKE IT FROM THE TOP
Good George came to life after a bunch of friends got together and decided, after years in hospitality and brewing, it was time to create their own craft brewery.
Their main motivation was to show people what great beer can be, convert drinkers from the norm and have a bit of fun along the way.
Their belief was that beer and cider can be so much better and more rewarding. It shouldn't be bland, full of chemicals, mass produced and boring. Nor should it be hard, pretentious or scary. Exploring and drinking beers and ciders should be enjoyable, simple and really rewarding.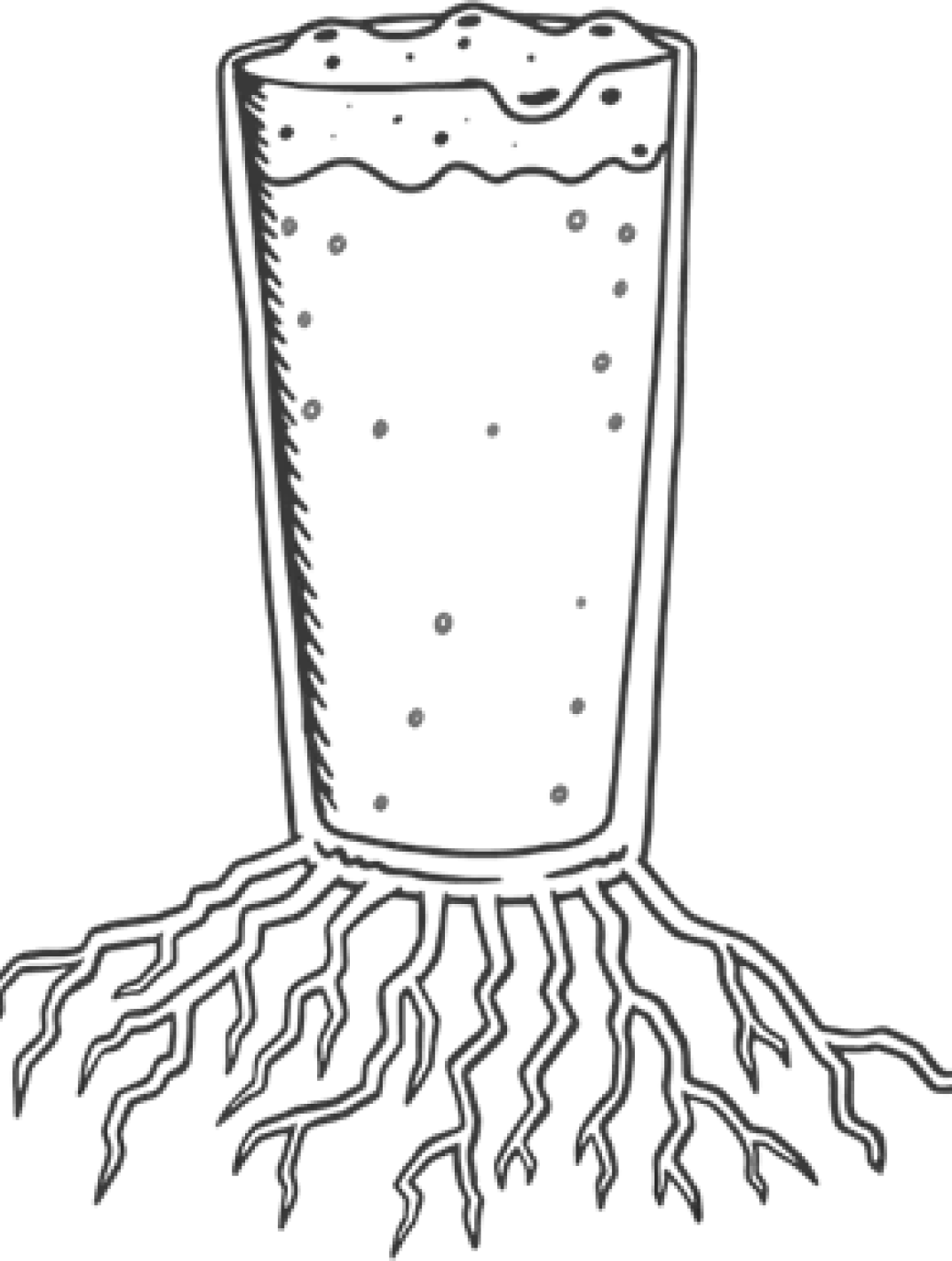 WHAT YOU PLANT, WHAT YOU GROW
The idea gathered momentum in 2011 when a site in the industrial heart of Frankton was discovered. It was the perfect mix of location, character and potential.
The former St George's Church was in need of much love and attention; however it provided an awesome space and backdrop for the creation of the Dining Hall and Brewpub, which would eventually expand into the future brewery. Most importantly, it helped give Good George its name.
The brewery equipment is fully open to the bar and dining areas and showcased to the expansive garden bar through huge windows. The idea was to demystify the brewing process - to educate and share the love of beer to all who come to visit the bar & dining hall.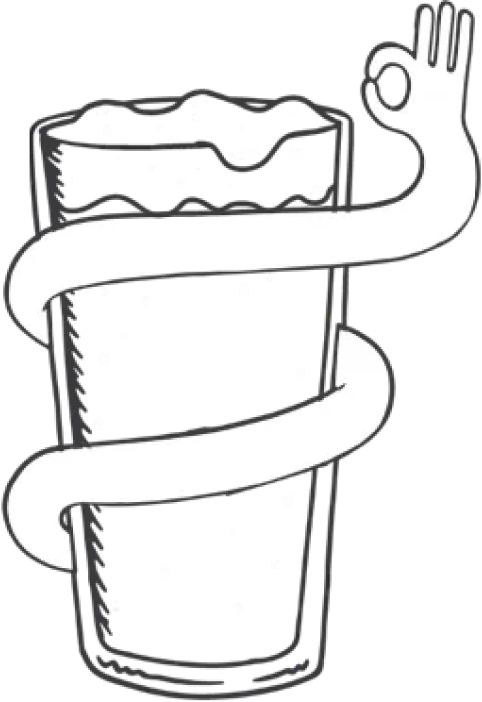 GOOD STUFF FROM TANK TO TABLE
A few years on and the Brewery has expanded outdoors from the original premise – with 14 new tanks and 81,500L of capacity being added. Good George looks after all parts of the journey of the brews from tank to table.
All brewing, distilling, bottling, canning and packaging is done on site supported by our own sales and marketing teams, quality control laboratory, warehousing, delivery drivers, and Good George venues scattered throughout the country. Being able to control the whole process ensures that our products are always produced and delivered to the high standards the brewers and distillers intended them to be.
Alongside a core range of beers, we have also branched out to making a range of popular and interesting fruit flavoured ciders including Doris Plum, Scarlett Peach and other unique fruit combinations.

UNIQUELY DIFFERENT
See this unique and beautiful bottle? It's our Squealer, with room for 946mL of award-winning beer and cider – small enough to drink yourself (you probably will), big enough to share around (you probably won't).
We're obsessed with fresh, so we use 90% recycled brown glass to keep out the light, and close it with an airtight resealable cap to lock that unbeatable flavour in. That's all you really need to know, though super fans will tell you that this custom bottle shape and closure is designed to further optimise freshness by reducing oxidation and gas leakage (our beer and cider is handmade and unpasteurised, so that stuff is important).
So let others be dull. Whether you're treating yourself at home or impressing friends at a party you'll look like the cleverest, most interesting person in the room with one of these Squealers.
the tank story
In the words of Good George Brewmaster – Brian Watson – "beer tastes the best in the cellar of the brewery". That's where it's going to be at its freshest and why visiting breweries is the place to go to get the tastiest beer. So how do we bring the Brewery to you? Tank beer.
Fresh Beer gets pumped straight from our tanks onsite at the Brewery into the tanks on the back of our 1960's Firetruck. It then gets driven to our Home Bars where it's pumped into the stainless steel tanks that are installed in the bars.
Unlike keg beer, which uses gas to force the beer out, our tank beer system gets the beer to the bar's fount by increasing the air pressure around the plastic bag that holds it in the tank, squeezing the beer to the tap. It means the beer never comes into contact with additional C02, so tastes exactly like it does when it leaves our Brewery in Frankton, Hamilton, and we get to share fresh, unpasteurised beer with you.
It's like the Brewery comes to you. Fresh is best.
FIND us for your next thirsty moment
OUR NORTH ISLAND LOCATIONS
Good George North Wharf
1 Jellicoe Street
North Wharf, Auckland
09 940 4955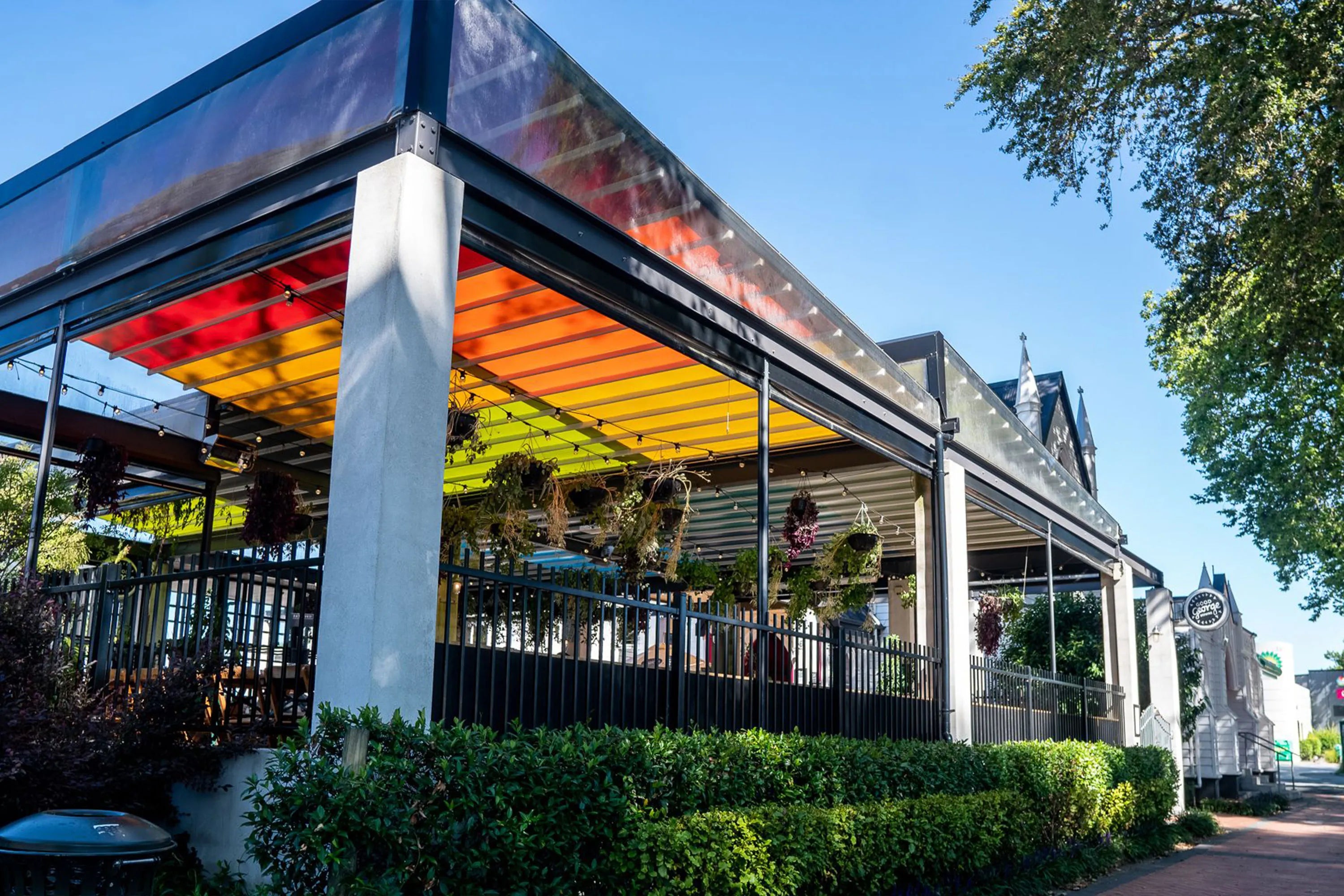 GOOD UNION
98 Victoria Street

Cambridge

07 834 4040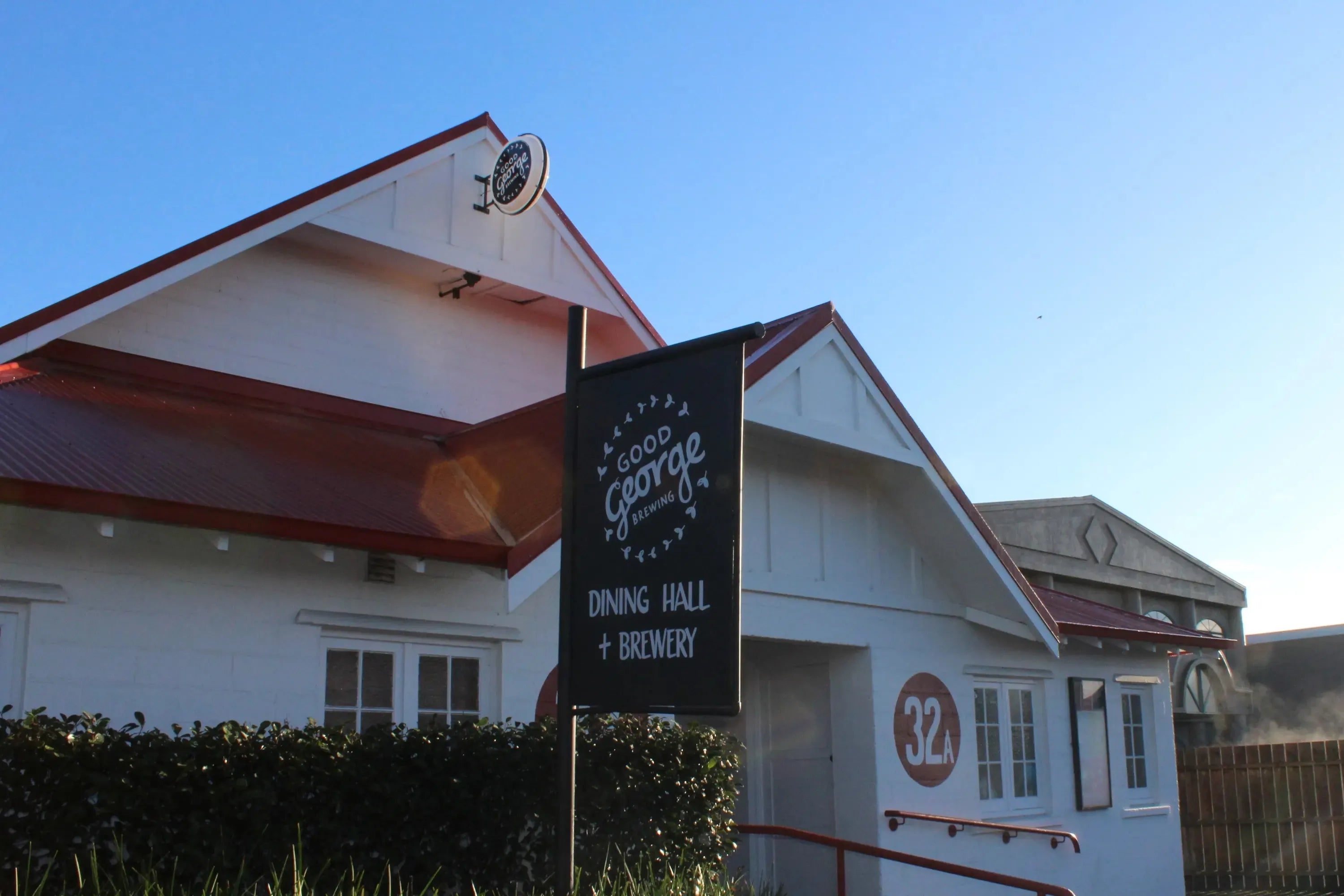 DINING HALL
32a Somerset Street

Frankton, Hamilton

07 847 3223
GOOD NEIGHBOUR
44 Horsham Downs

Rototuna, Hamilton

07 855 3810
LOCATED ELSEWHERE?
Don't stress if you can't see a Good George close to you above. We have 14 venues located around beautiful New Zealand. Find a venue near you now!