Festive Cream Pavlova Cocktail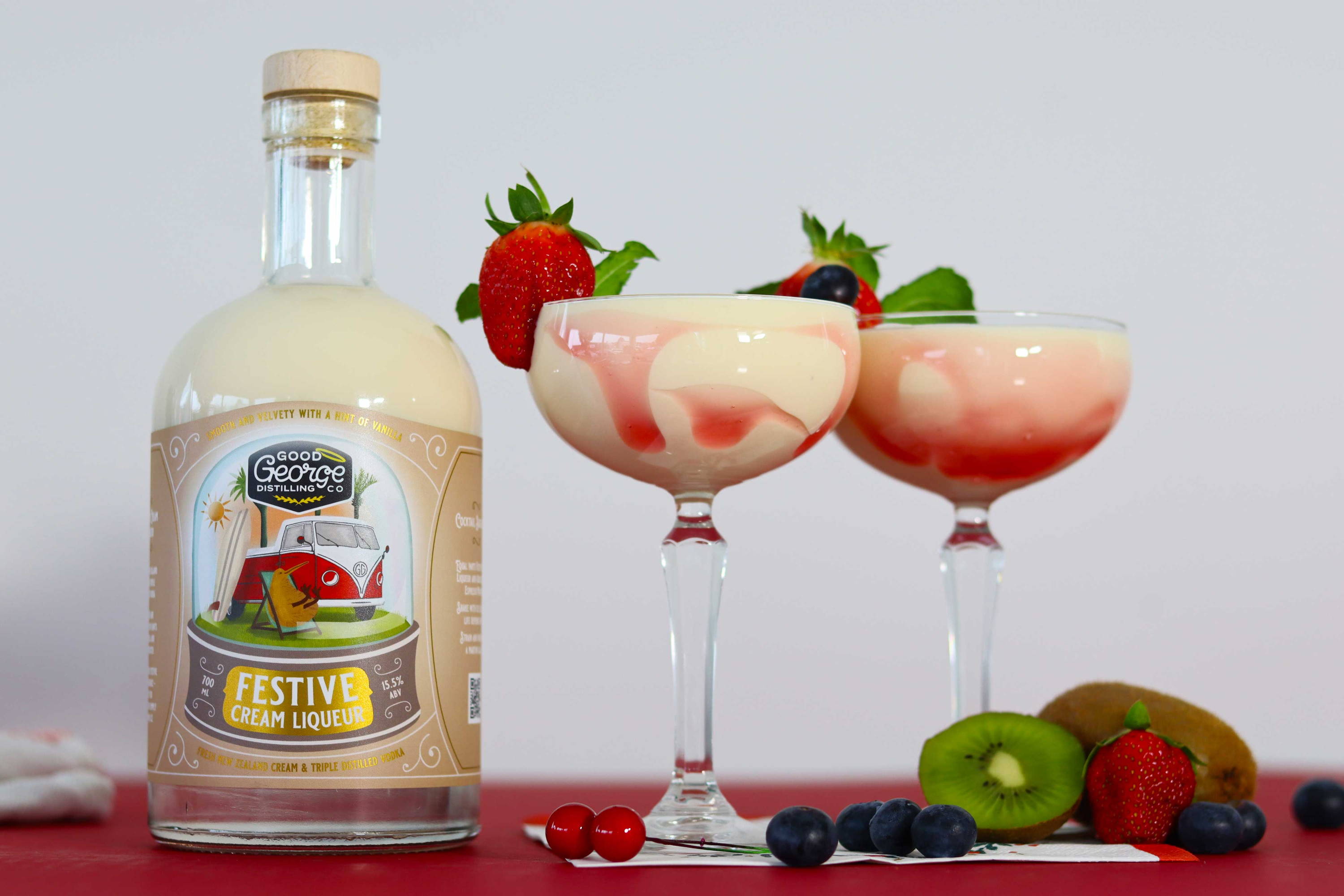 Pavs are the ultimate Kiwi Christmas classic, but sometimes you're too full for another bite. Enjoy it as a drink instead with this pavlova cocktail recipe, or serve up an entire round to impress the guests with your culinary skills this Christmas.
Admittedly this ones not too much of a cocktail. Real pavlovas call for eggs, vinegar, and cornflower which just won't work here. This one's more of a fun way to dress our Festive Cream Liqueur which already resembles a pavlova enough.
(per serving)
Festive Cream Liqueur
Strawberry sauce for the glass
Strawberries, blueberries, mint and kiwifruit to garnish
(per servings)
1. Drizzle strawberry sauce along the inside of the glass in a wavey motion.
2. Top up the glass with Festive Cream Liqueur. Shake with ice before hand if you want it chilled and slightly frothy.
3. Garnish with the usual pavlova features like strawberries, blueberries, mint, and kiwifruit