Doris Plum Cider 4.0% (8 x 946mL Squealers)
All the goodness of an apple cider married up with locally sourced Hawkes Bay Doris Plums. Hints of plum & fruit, with sweet and tart taste, makes this one dangerously refreshing. 
Doris Plum Cider looks a seductive magenta, and has aromas of plum, apple, and grape. On the palate it's sweet, tart, and very refreshing. 
Squealer Barcode: 9421903424372
Case Barcode: 9421903424594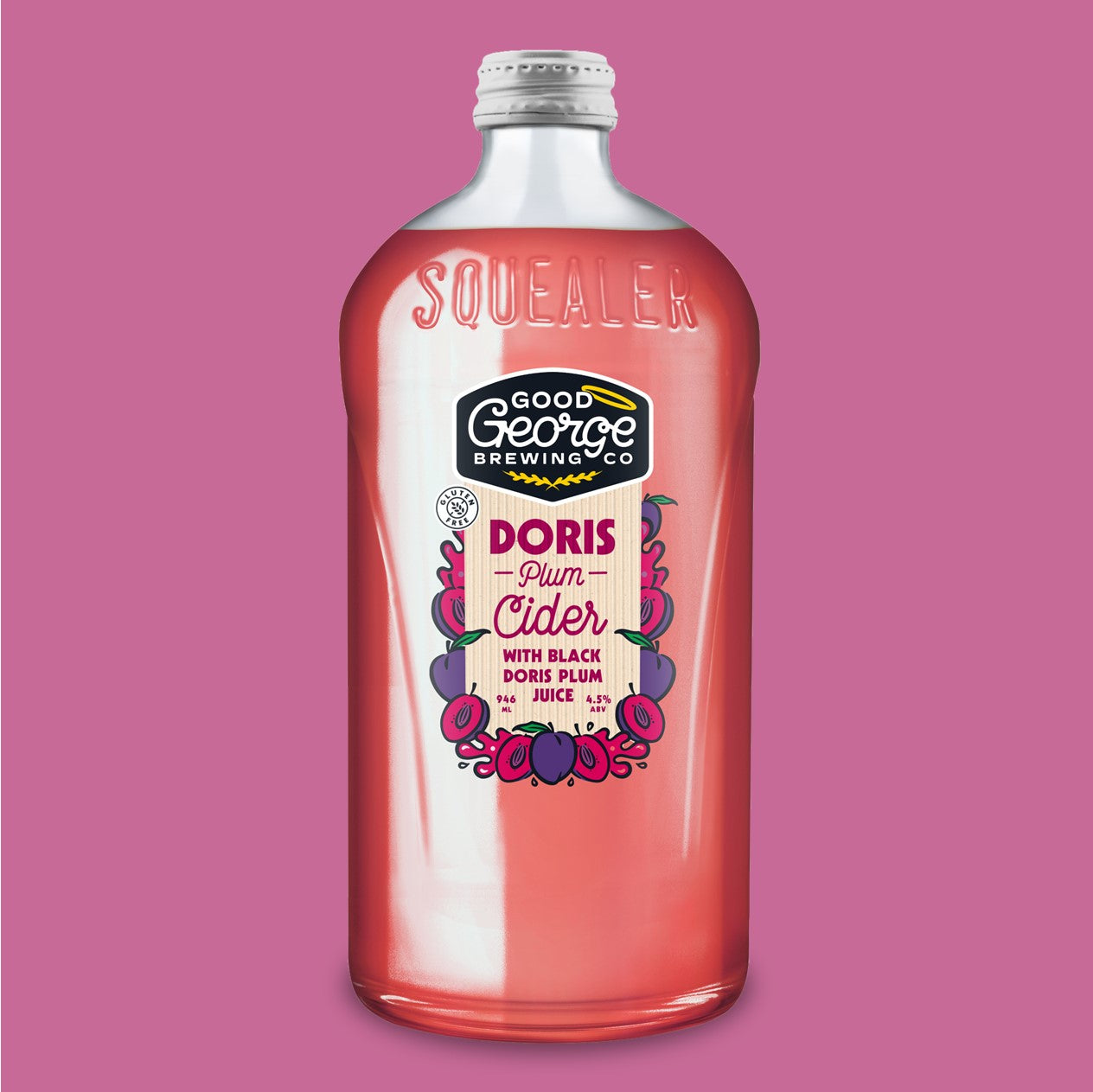 More Cider Squealers & Cans