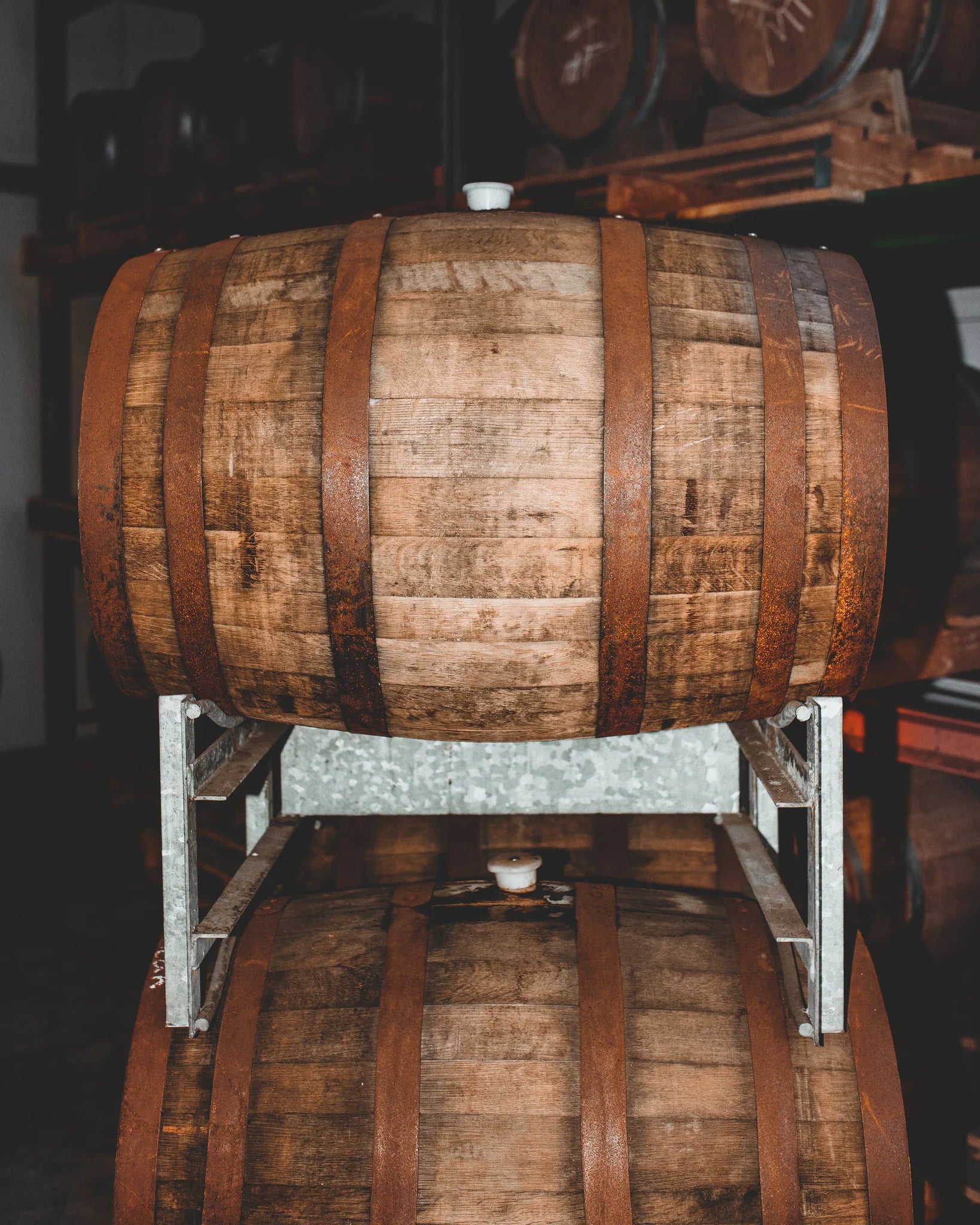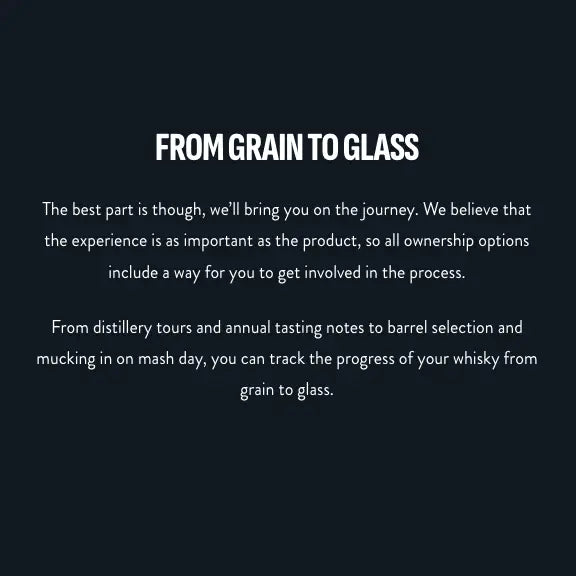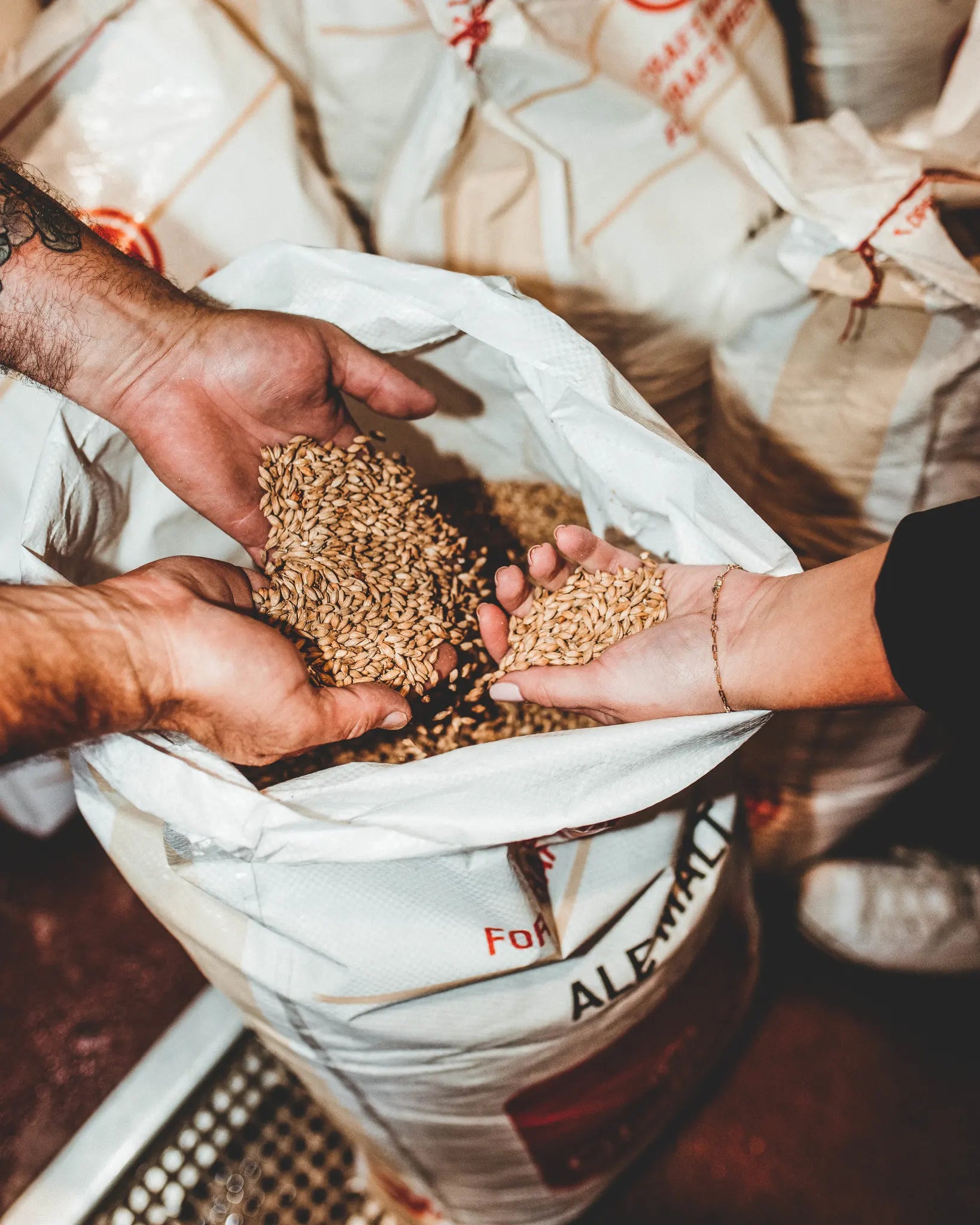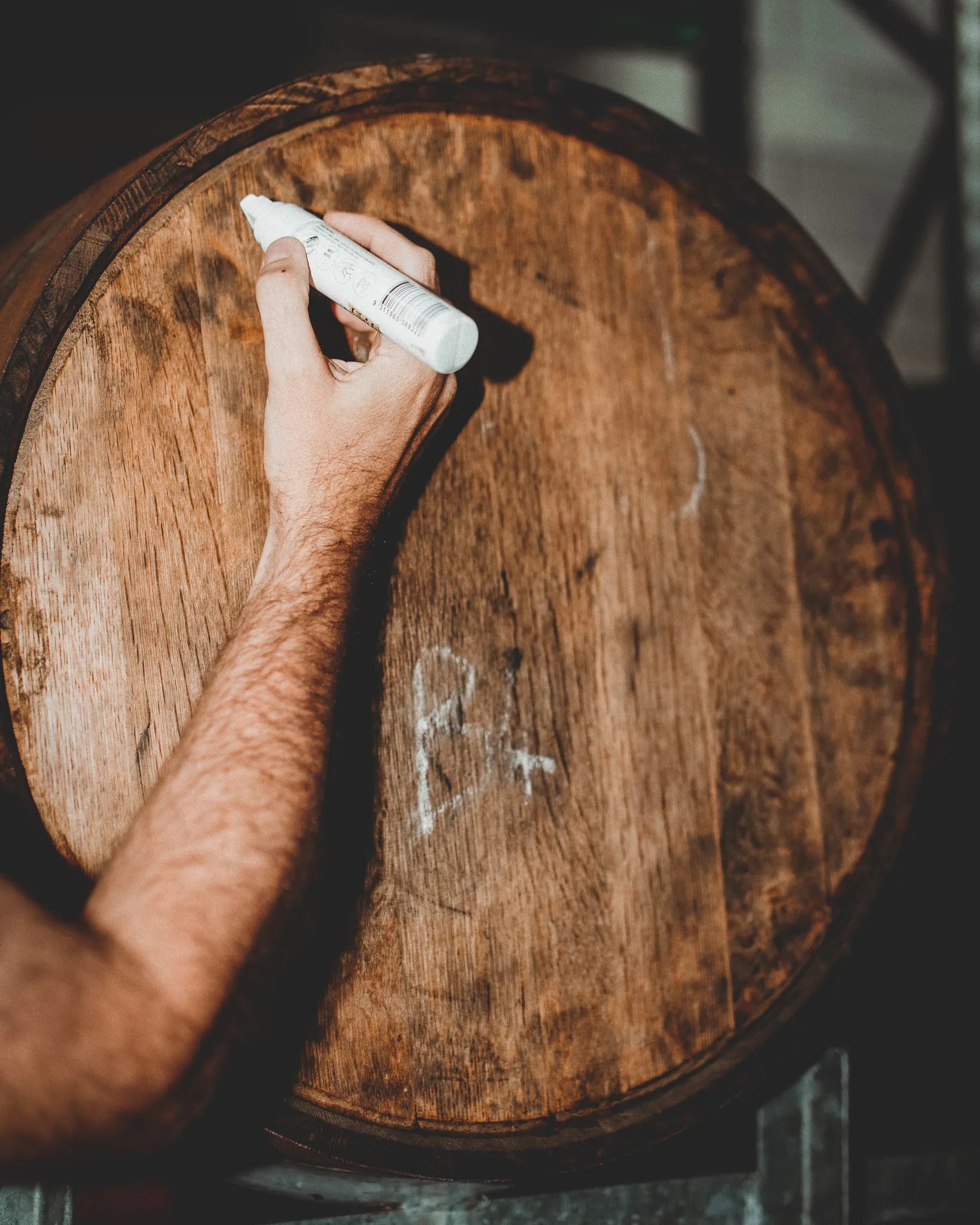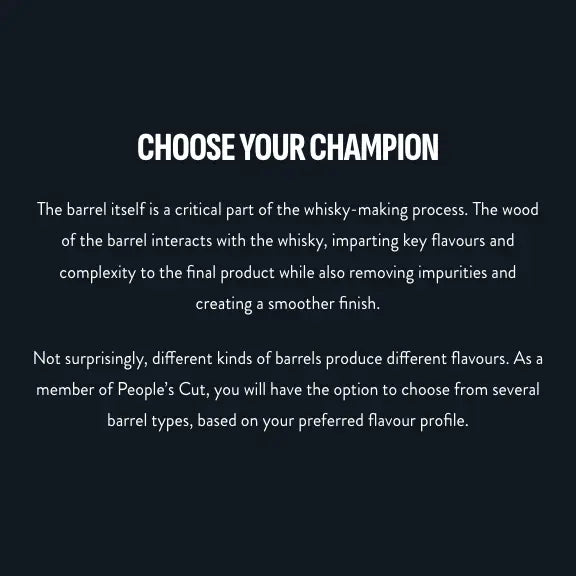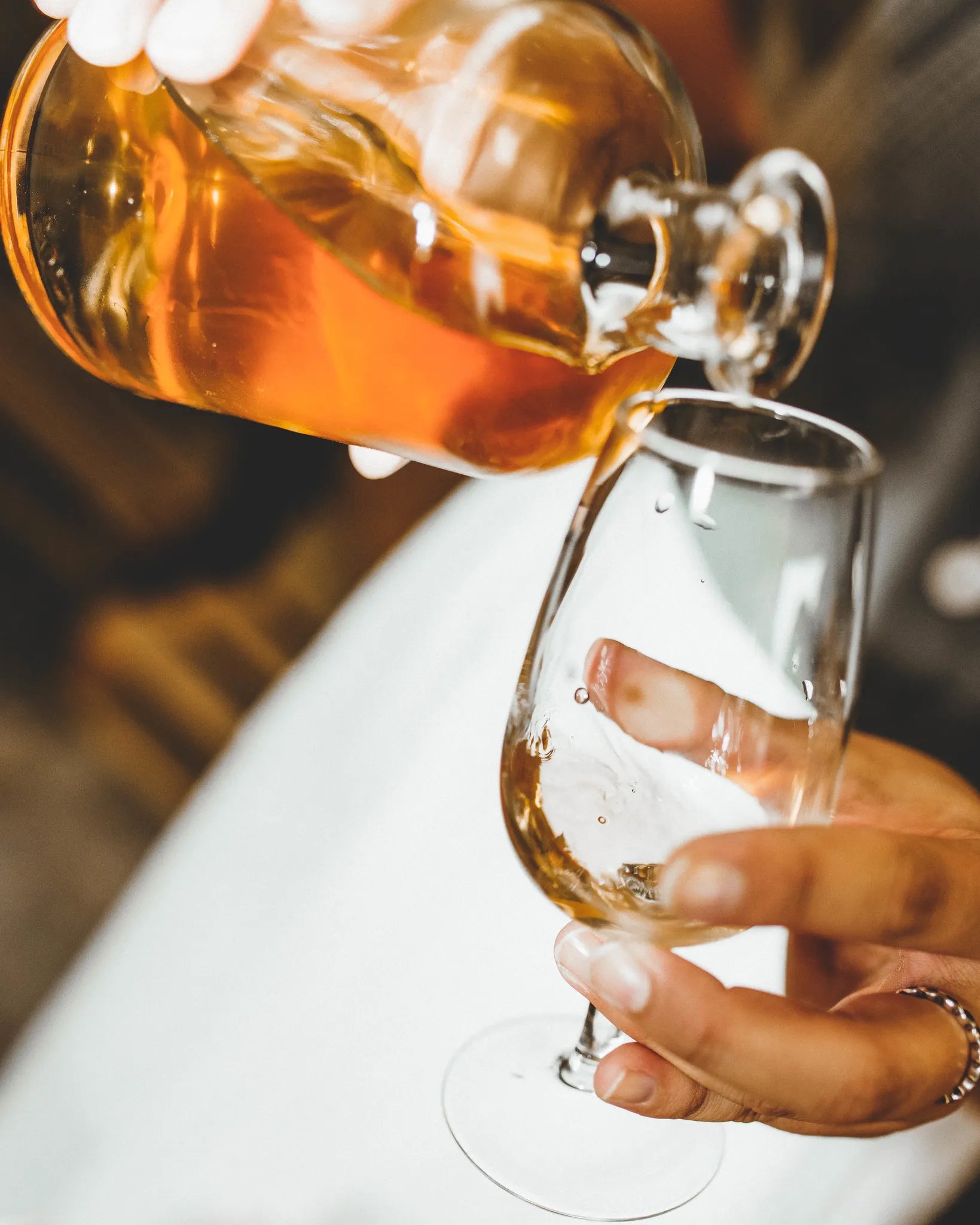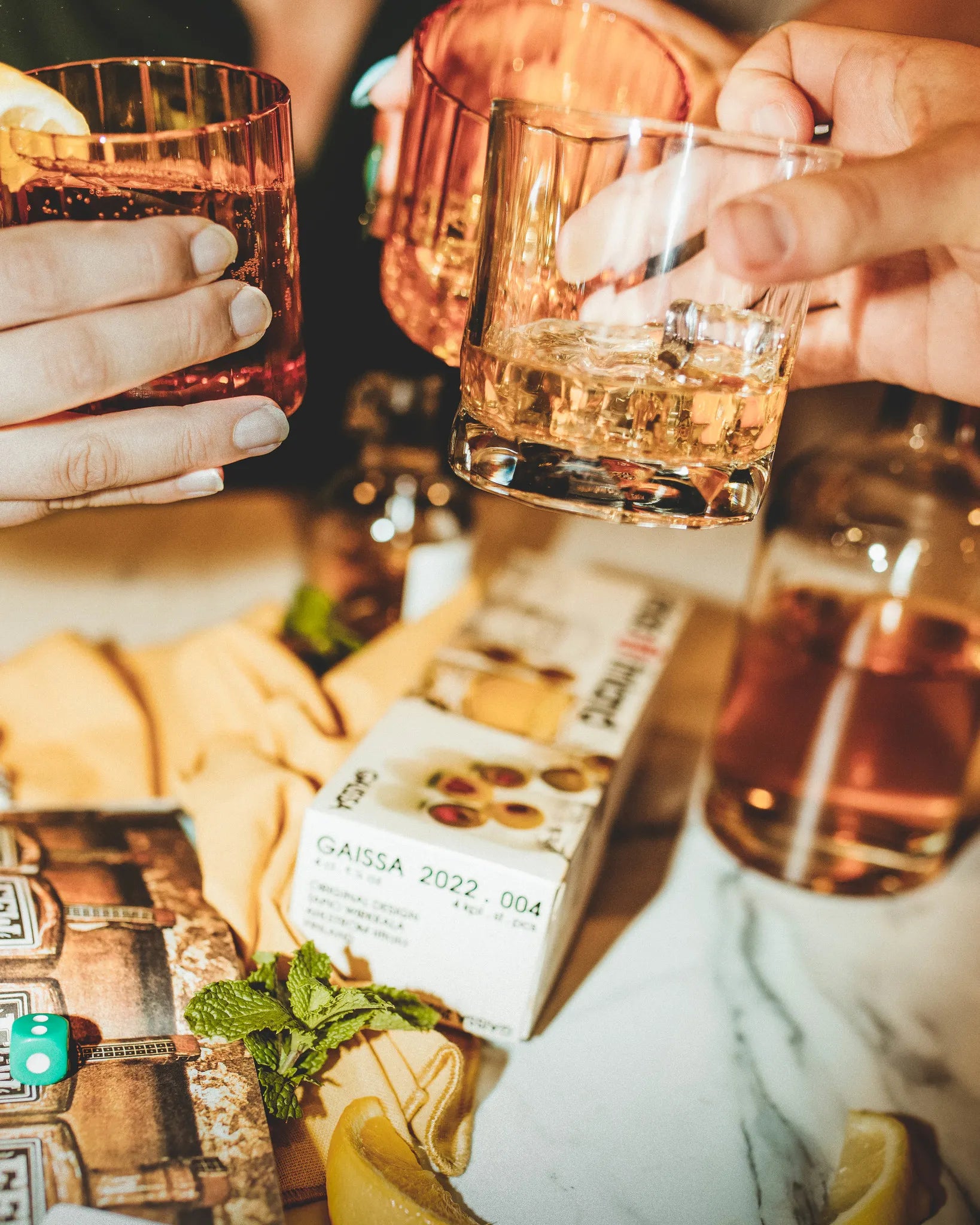 | | Good Reserve |
| --- | --- |
| Price | $1600 |
|  Share in Barrel | 10% |
|  No. of 700ml bottles | 20 - 25 |
|  Annual tasting notes & tasting video |  ✔ |
|  Distillery & Brewery Tour |  2 Guests |
|  Annual General Mayhem Party |  2 Guests |
|  Advance notice of special events |  ✔ |
|  Personalised gin bottles |  ✘ |
|  Custom label opportunity |  ✘ |
|  Mashing experience & distilling day |  ✘ |
|  Barrel Fill Ceremony |  ✘ |
|  Barrel Room annual birthday party* |  ✘ |
|  Private functions in the Barrel Room |  ✘ |
| | Gooder Reserve |
| --- | --- |
|  Price | $8000 |
|  Share in Barrel | 50% |
|  No. of 700ml bottles | 100 - 125 |
|  Annual tasting notes & tasting video |  ✔ |
|  Distillery & Brewery Tour |  2 Guests |
|  Annual General Mayhem Party |  5 Guests |
|  Advance notice of special events |  ✔ |
|  Personalised gin bottles |  6 bottles |
|  Custom label opportunity |  ✔ |
|  Mashing experience & distilling day |  ✘ |
|  Barrel Fill Ceremony |  ✘ |
|  Barrel Room annual birthday party* |  ✘ |
|  Private functions in the Barrel Room |  ✘ |
| | Goodest Reserve |
| --- | --- |
|  Price | $16000 |
|  Share in Barrel | 100% |
|  No. of 700ml bottles | 200 - 250 |
|  Annual tasting notes & tasting video |  ✔ |
|  Distillery & Brewery Tour |  Private Tour |
|  Annual General Mayhem Party |  10 Guests |
|  Advance notice of special events |  ✔ |
|  Personalised gin bottles |  10 bottles |
|  Custom label opportunity |  ✔ |
|  Mashing experience & distilling day |  ✔ |
|  Barrel Fill Ceremony |  ✔ |
|  Barrel Room annual birthday party* |  10 guests |
|  Private functions in the Barrel Room |  ✔ |
SINGLE MALT WHISKY WORTH WAITING FOR
At Good George we have always gone to extraordinary lengths to produce and celebrate the finest spirits, beer, cider, and possible - now we are finally ready to introduce our Award Winning Whisky. 
Our company motto is to always stand up against boring and fight against the ordinary. Our favourite saying is "quality without the bullshit" where all of our brews and batches are crafted to taste their very best without compromise. 
Quietly cultivating our whisky program since pre-covid days because we knew that in the growing whisky category there was a big opportunity for a no-nonsense player like us. The whisky that has resulted from our hard work is high quality and now worthy of sharing. It's single farm, single malt New Zealand Whisky that stands up proudly on the world stage. 
Whisky - The Water of Life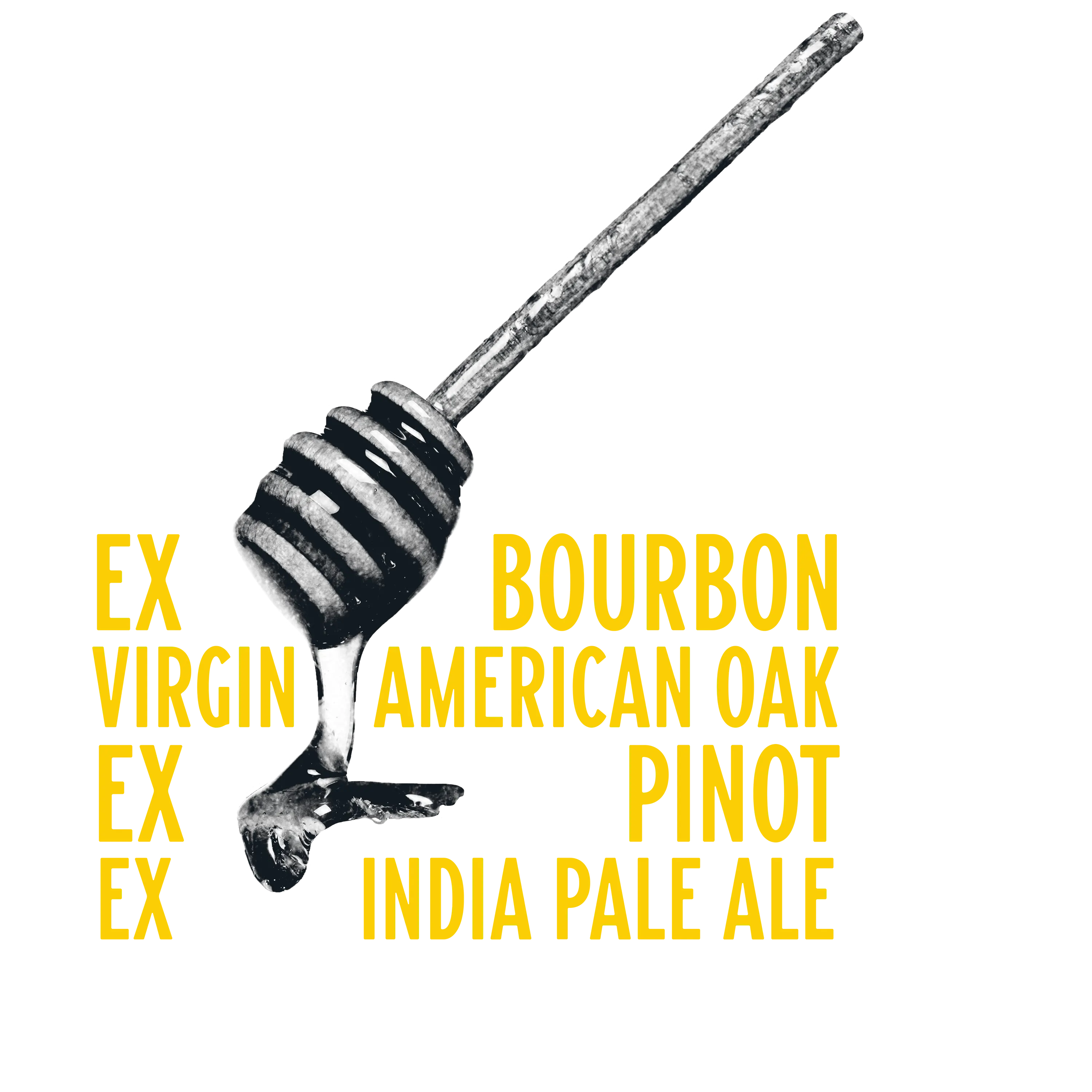 CHOOSE YOUR BARREL TYPE
Ex Bourbon
All the way from the U.S of A these veterans can only be used once for bourbon before being repurposed. Their past life gives them a distinctive flavour profile of coconut, vanilla, honey, caramel, oak, leather, nutmeg, almond and butterscotch.
Virgin American Oak
These brand new barrels first have their interior surface gently charred, caramelising the wood sugars and contributing strong tones of vanilla and oak with a smooth caramel buttery finish.
Or, get crafty...
ExIPA
A less conventional but particularly delicious option, these former beer barrels offer herbaceous and citrusy flavours, rounded out with a little apple and barrel-centric vanilla.
Ex Pinot
These casks originate from award winning New Zealand vineyards and impart flavours of raspberry, strawberry, red currants, lightly spiced with earthy notes.
IT'S TIME TO GET YOUR CUT
FREQUENTLY ASKED QUESTIONS
Yes, after 3 years we can facilitate a change of ownership as required. 
If you are considering investing in a whole barrel, of course, just email us to set up a time. We have a current still operational and are installing a new still in August this year.
Depending on your program, you and your mates can celebrate life and your whisky on it's birthday each year.
Yes, we can - please contact us for details.
As the barrel ages, the alcohol evaporates. Up to 4% is lost each year. This 4% is the angels' share.
Excise is a form of tax, imposed on domestically manufactured tobacco, fuel and alcohol. Excise will be payable on bottling.
After 5 years the whisky has gone through most of it's aging. The heavy char of the barrel smooths out the whisky and tastes amazing. Further aging continues to finesse the whisky, but we would rather drink it. 
Excellent! We have had whisky in barrel since 2019, and it is aging beautifully, you are welcome to come and try it.
You sure can. At five years we can taste the whisky and if you want to store it longer we will just need to agree on further insurance and store fees. 
Join the People's Cut Community
Become part of the People's Cut community where we challenge the status quo and pull back the curtain, demystifying the process and offering an opportunity to get in on the ground floor of New Zealand's burgeoning whisky industry.