Be Good, Do Good, Drink Good
Good George is about making great products and playing our part in the community in which we all live and work, to make the world a better place to live. By being and doing good we bring a cause to the soul of our business in which our team and our community become central to our very existence.
We be good and do good as part of our community, and do this with pride in our People, Planet and Place. We write this on all our cans to remind us of this mission, and put our mission front and center.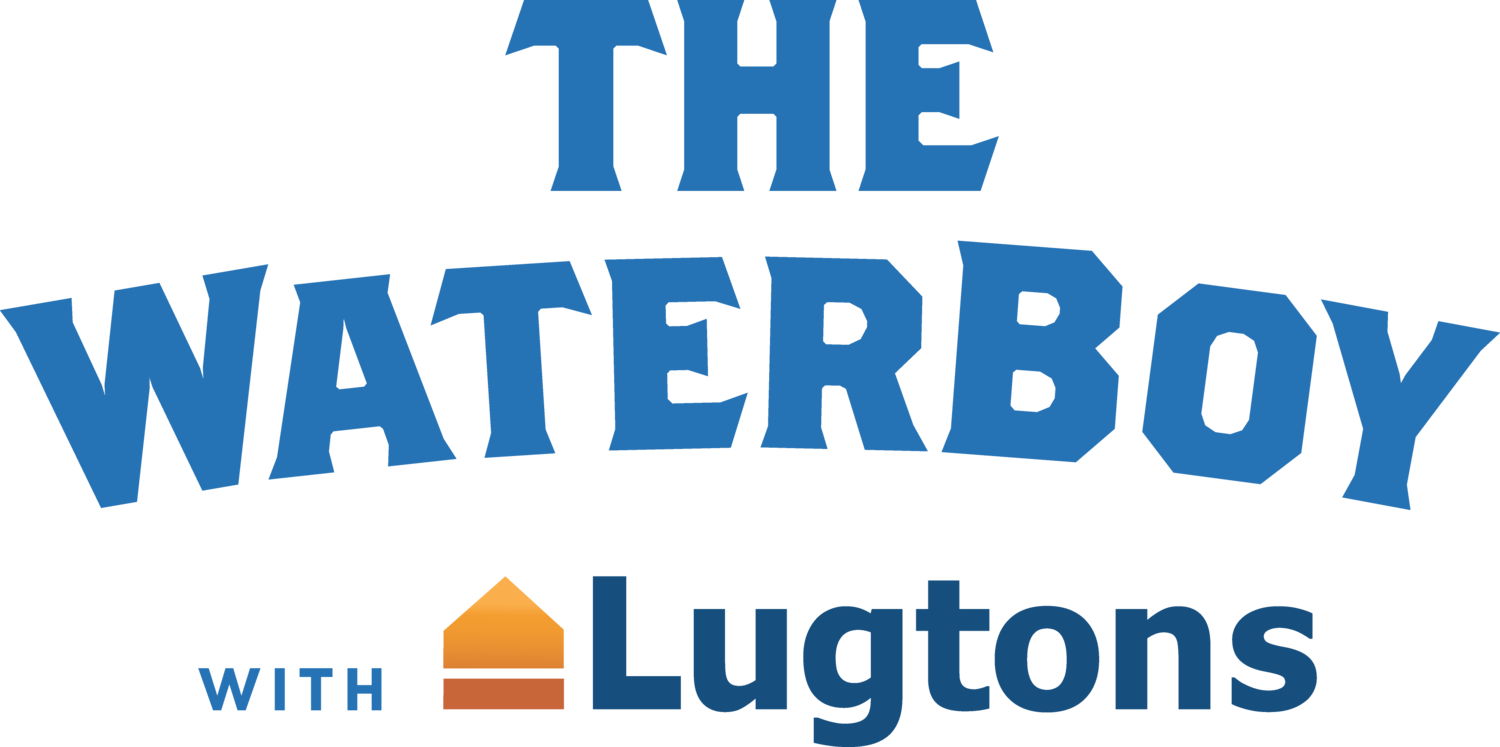 If you thought being the last one to get picked for the team was bad, imagine not being able to play at all because you didn't have any money for subs, or couldn't get a lift to the game. The WaterBoy takes these sorts of obstacles and smashes them, because they know how much kids can get out of joining a team, working hard and feeling part of something bigger than themselves.
Thomas and the team at The WaterBoy rely on local business and organisations like us, in order to help close the gap between haves and have nots in New Zealand, and provide children with the opportunity to get involved in sports.
Every time a Be Good Do Good dish is purchased in one of our outlets we donate $1 direct to The WaterBoy, and we're also running a program of karma kegs across our venues
where all proceeds from the beer and cider you drink goes straight to kids that needs it.
Our aim is to give over 50 kids a year the opportunity to participate in sport that they otherwise wouldn't have, because we know that each young life we can help turn around will have a huge impact on them and their communities.
Get involved just by ordering a Karma Keg beer or cider, or having one of the Be Good Do Good dishes at participating Good George venues. Have a yarn to one of our team members to find out more!
To date we've raised over $45,000 for The WaterBoy! Our involvement with The WaterBoy since 2019 has had a massive impact on our local communities, and resulted in 137 kids reaching their goals to be more involved in sports and extra curricular activities.
Jack's Ride For Good was in support of Gumboot Friday, by riding his bike from Cape Reinga to Bluff. He did the 3,100km journey along the length of NZ to represent each of the 3,100 young people that attempted to take their own life in 2020.
"For the last 10 years I've raised money for Movember, this year it's about getting counseling to youth as early as possible"
Jack's ride started on October 1st, 2021 and the Ngaruawahi to Hamilton leg on October 9th was supported by friends, family, the Good George team, and the wider community as we cycled with him.
Jack managed to raise $4,372 for Gumboot Friday during this ride.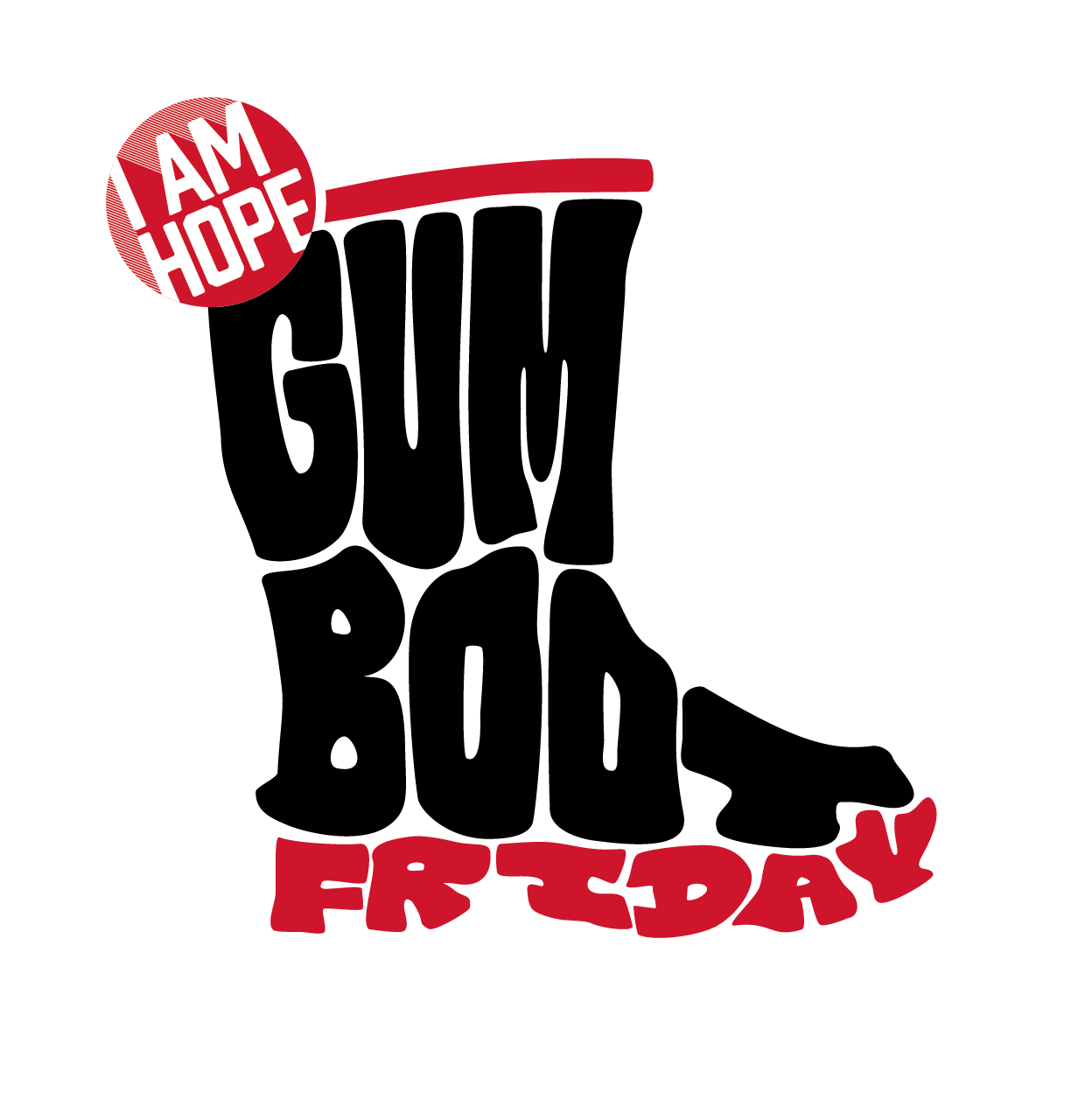 Gumboot Friday is a free counselling service for any young person aged 25 and under. An overworked, underfunded, and under resourced, public mental health service has led to excruciatingly long wait times for young people needing immediate help. Gumboot Friday was designed to meet the needs of young people.
Jack's Ride for Good raised $4,372 for Gumboot Friday, while 100% of profits from every can of Talking Stick sold goes towards this brilliant organisation. Watch this space to see how else we support this charity...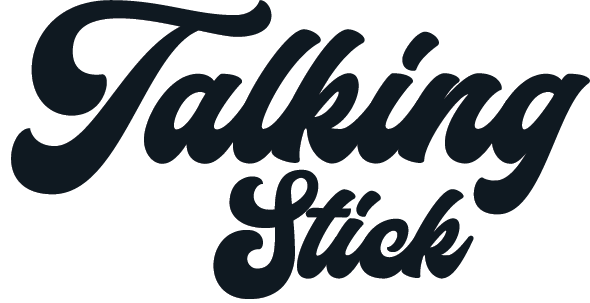 Talking Stick is a sparkling water designed to start conversations and encourage Kiwis to check in on their mates. 100% of proceeds from this Peach & Passionfruit Sparkling Water will go to charities supporting mental health.
This can launched on Sunday 9th of October at the Ride For Good ride from Ngaruawahia to Hamilton, and went down a treat to thirsty riders. It's available online and in our bars.
Sustainable Coastlines Gin Series
Our first series of Be Good Do Good Gin in partnership with Sustainable Coastlines and Component. We partnered together to remove 180,000 litres or 1,500 large supermarket trolleys of rubbish from the beaches of New Zealand's coastline.
For six months in 2021-22 we released a new limited-edition gin designed by Component that showcases one of the marine animals affected by litter. Each gin release was limited to 1,000 bottles with $10 from every bottle going directly back to Sustainable Coastlines.
Sustainable Coastlines is on a mission to enable people to look after the coastlines and waterways they love. They love our coasts and waterways and work with their sleeves rolled up to keep them healthy and beautiful. They deliver coastal clean-up events, educational programmes, public awareness campaigns, and riparian planting projects. They also work with volunteers, interns, ambassadors and local community groups to enable them to deliver these activities in their own communities.
Born and raised in Grey Lynn, component taught himself the art of stencilling. The street was his canvas, his means for critiquing society. Cut Collective collaborations and a shared studio on K Road led to his role as curator of the street art website, streetarse.co.nz. Despite his community focus, his work has been seen throughout New Zealand. Shows such as Picture Perfect in a World of Chaos at Silo Park in 2012 stand out alongside exhibitions at The Dowse, Auckland City Gallery, Dunedin Public Art Gallery and Parnell's Webb Gallery.
To date we've raised over $37,000 for the awesome work that Sustainable Coastlines are doing!
Soon after Covid-19 arrived on our shores hand sanitiser became the most sought after measure for people's personal protection. Overnight we pivoted our operation, and turned our shiny new distillery into a hand sanitiser production line.
To date we've donated over 10,000 litres of hand sanitiser to schools, hospitals, police, fire fighters, charities, companies, and other organisations to help keep their folks safe.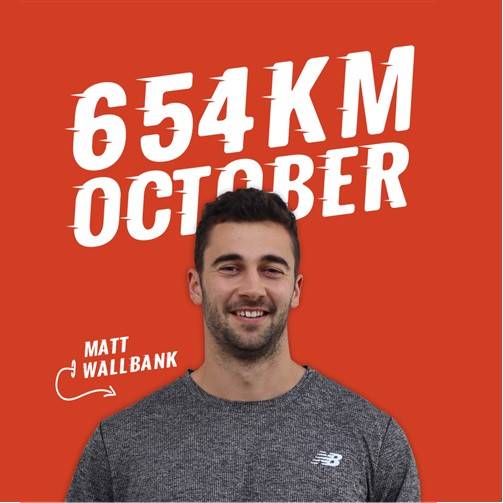 Meet Matt, he's going to be running 654km throughout the month of October to raise funds for I AM HOPE NZ. 654 seems like an arbitrary number, but it represents a kilometer for every Kiwi who unfortunately lost their life to suicide in 2020. It's a cause that Matt's behind 110% after dealing with his own struggle, and it's one that we're absolutely keen to back ourselves.
"Over the past 18 months I've had my share of struggles, but have been lucky to have some special humans around to bail me out, which unfortunately isn't a reality for many. I AM HOPE NZ aims to make counselling available to all young Kiwis."
I AM HOPE aims to promote positive attitudinal societal change around mental health throughout New Zealand, and fund private care and counselling for young people stuck-in-the-mud on waiting lists. They offer hope and a voice to young people in NZ through various projects including school tours, practical courses such as a barber and barista course, allowing people to share their own journeys through our podcast series 'HopeCast' and much more.
We think he's an absolute legend, and if you'd like to join us in sponsoring his cause there's a couple ways you can:
1. Head to his Give A Little page to make your donation, link below
2. Use his personal code WALLBANK654 when purchasing any product on our online store, and we'll donate 10% of the order value.
3. Head down to the brewery on October 31st for our Karma Keg event, where we'll donate proceeds from every pint sold from his keg.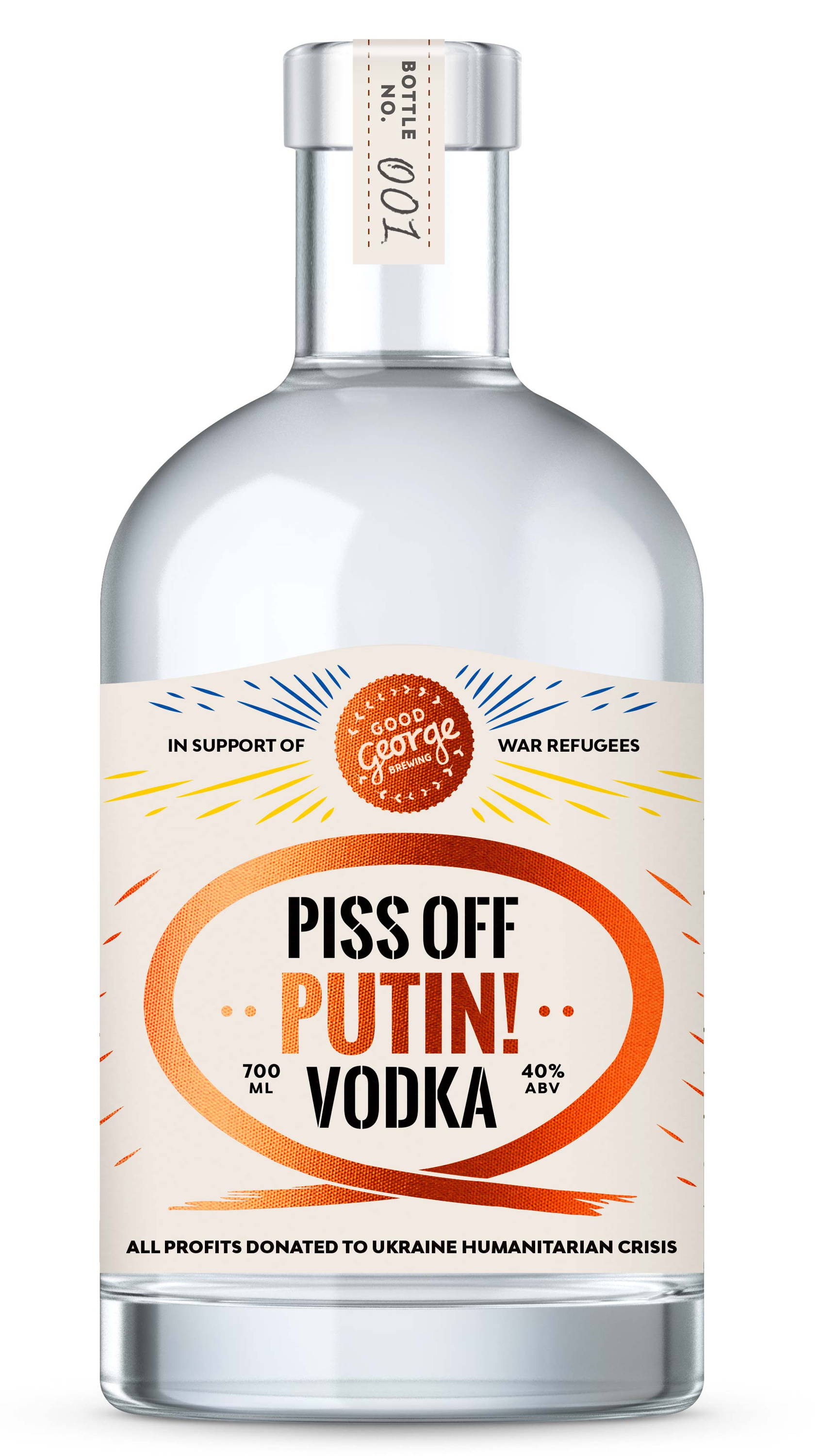 As usual, our label says it like it is. There's a lot of good people putting up with a lot of shit right now thanks to one guy. We may be miles away on the other side of the world, but we know an opportunity to do some good when we see it. That's why we're donating all profits from every bottle of Piss Off Putin! Vodka to the Ukraine humanitarian crisis via Red Cross.
We're under no illusions that this will change the world, we just want to roll up our sleeves and do our part in the usual way we do things round here. Be Good, Do Good has been a part of our mission for years as we've worked with charities, NGOs and other organisations to raise funds, awareness for causes, and help out the little guy. We're proud to be able to extend our fundraising initiatives beyond our shores.
If you also want to say it like it is, help donate, and enjoy a tipple while you're at it, this is your chance. Once our distillery catches up with orders we'll be able to dispatch it to you right away. For now, this vodka is only available on pre-order, and only available in NZ. We are looking at ways we can ship to certain countries in the near future.
Thanks to everyone that purchased a bottle (or three) and helped us raise money for such an important cause, we're humbled and thankful to you all. We're stoked to announce our donation of $50,000 to the Red Cross to go directly towards aiding the humanitarian crisis in Ukraine.
It's a small drop in a crisis that's still not over, but a little bit can go a long way. We're all sold out of vodka now, but if you've managed to get your hands on a bottle, pour yourself a Moscow Mule, White Russian, or Piss Off Putin-tini and raise a glass!