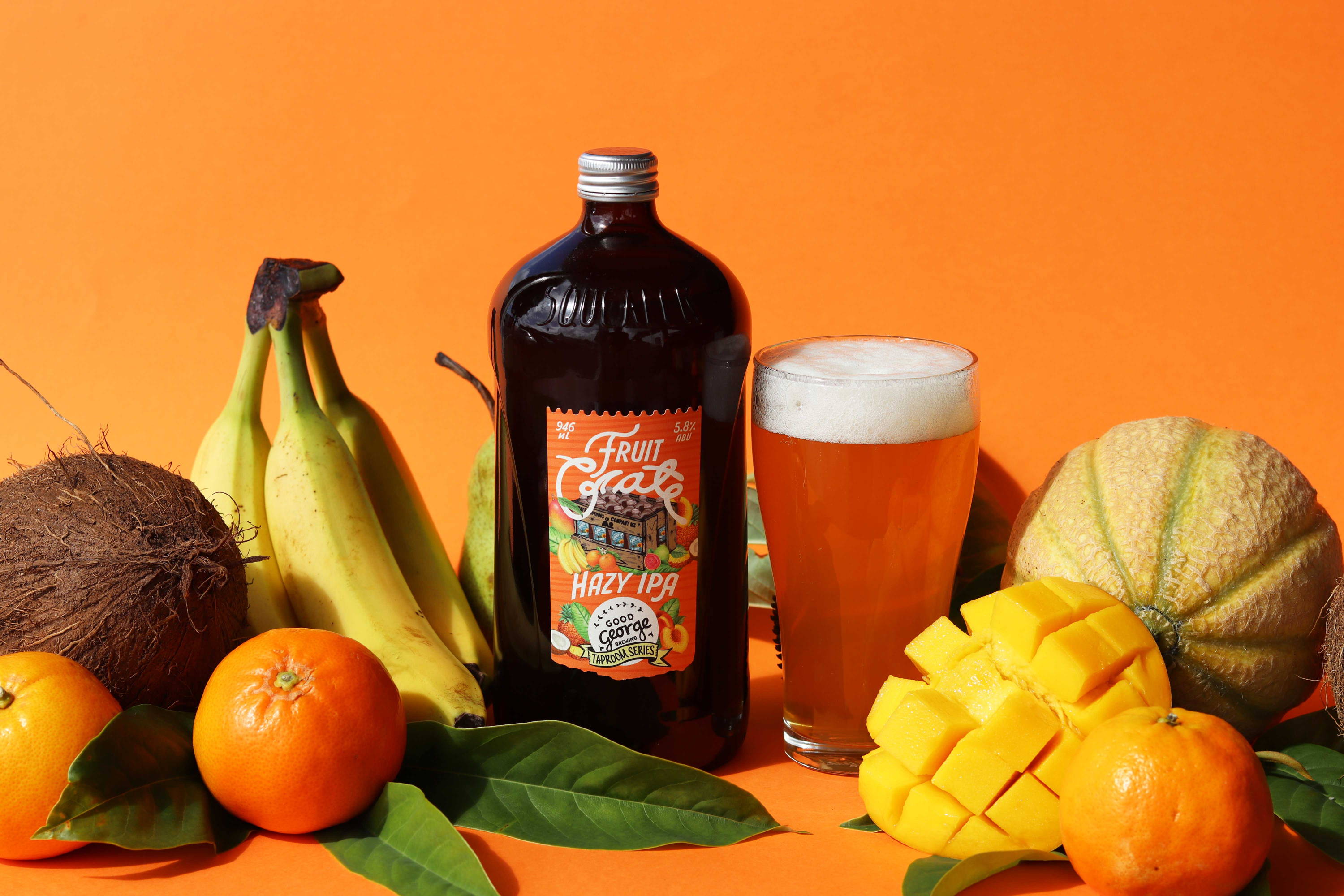 Who says you can drink yourself to Crateness...
Our seventh Taproom Series release is out now, A Hazy IPA collab with our buddies at Crate Clothing. It's a fruity match made in streetwear heaven. Juicy and thick with a smooth bitterness to finish this fruit bowl hazy, it's a summer party in a glass and a perfect drop for the first day of summer, AKA Crate Day.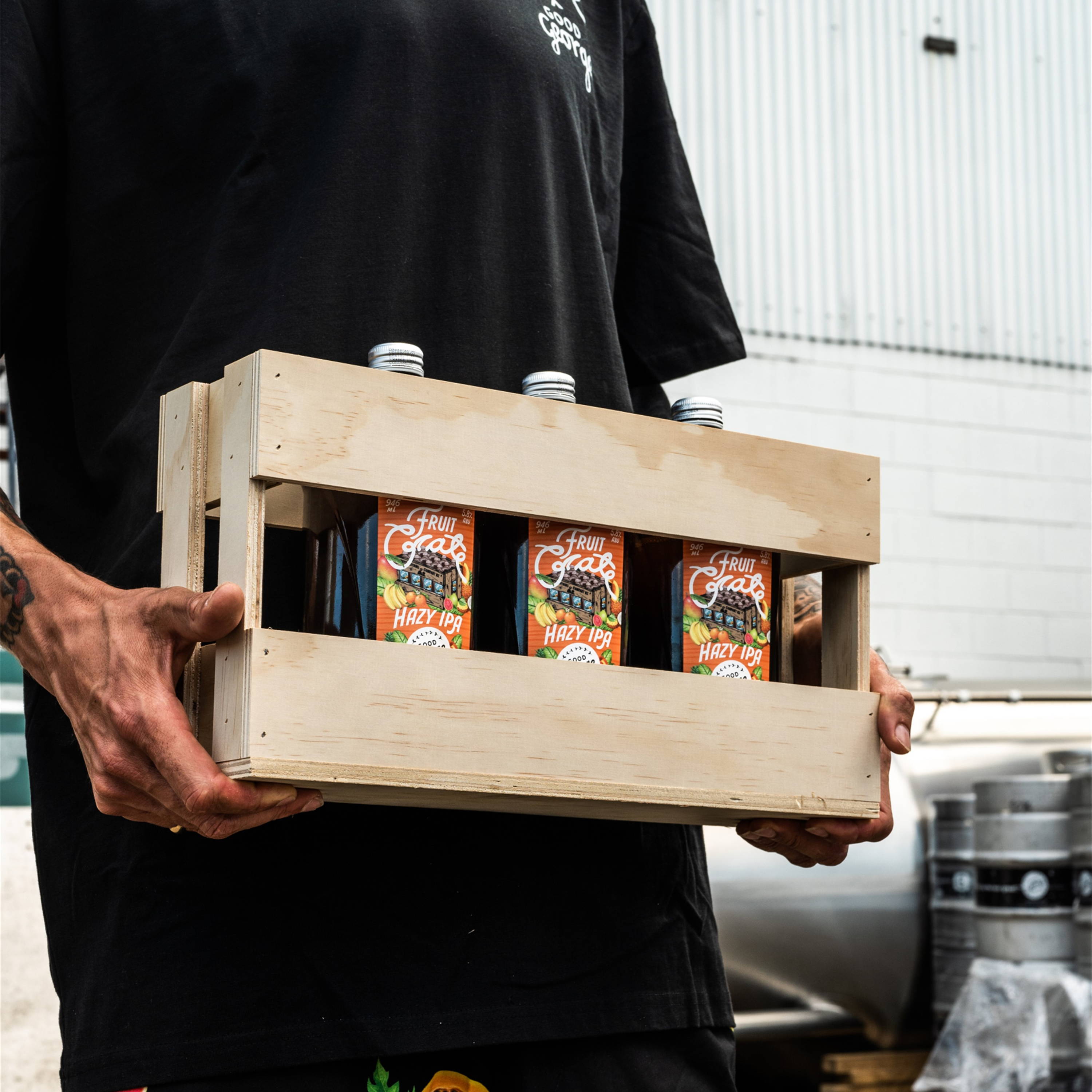 Fruit Crate Hazy IPA (5.8%) looks hazy and golden, and has aromas of mango, passionfruit, and stone fruits. On the palate it's juicy and thick, with a smooth bitterness. Available online as single, half case, and full cases, or scroll down to find out how to combine your beer with a great new shirt.
Fruit Crate will also be available at Good George Dining Hall, and Good Neighbour this afternoon, as well as Good Union Cambridge this Friday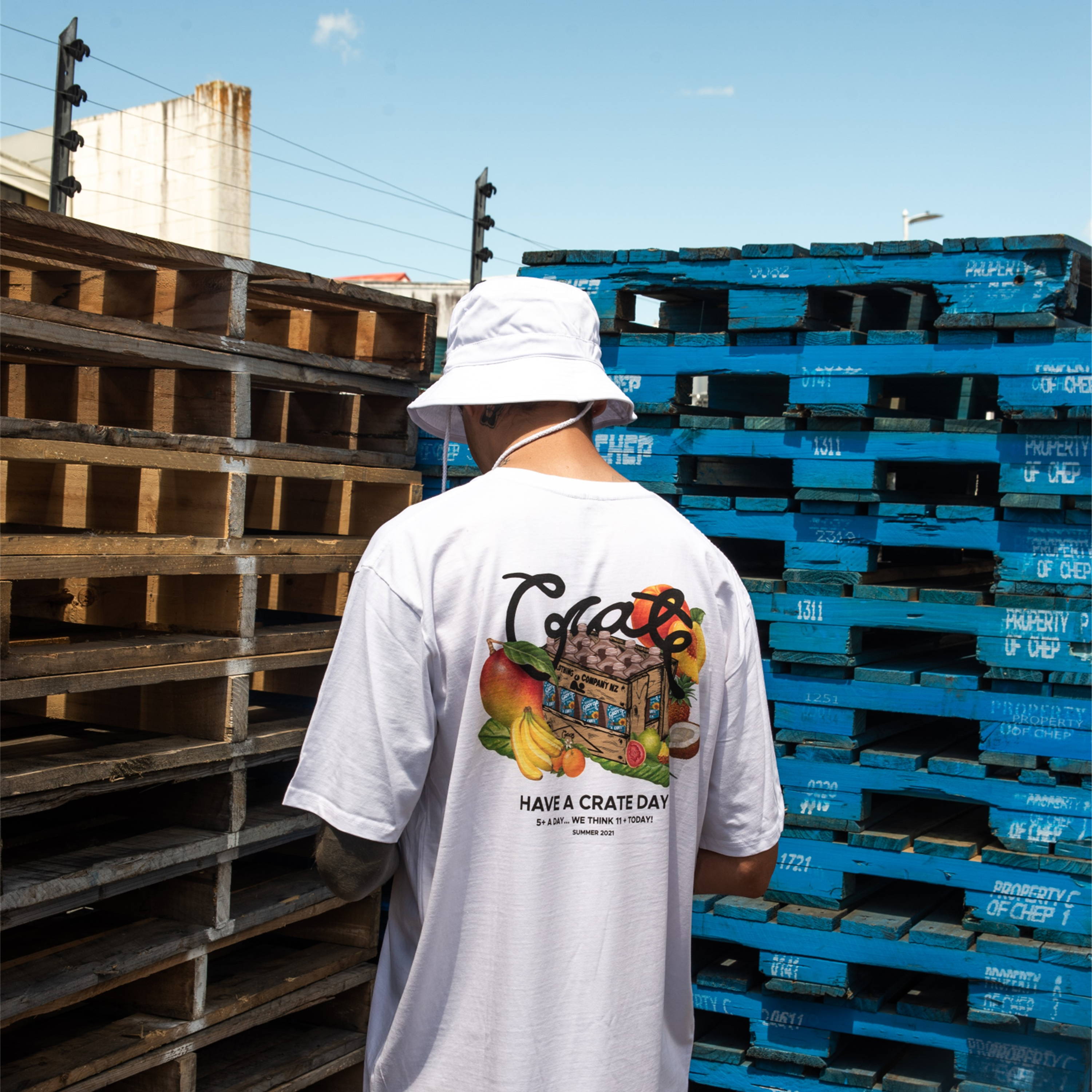 We've also joined forces with Crate Clothing to bring you this years line of Crate Day tees. Available in all the usual sizes, and in black or white. Hit the button below to take a look and checkout the size guide.
Join our mailing list and never miss a thing