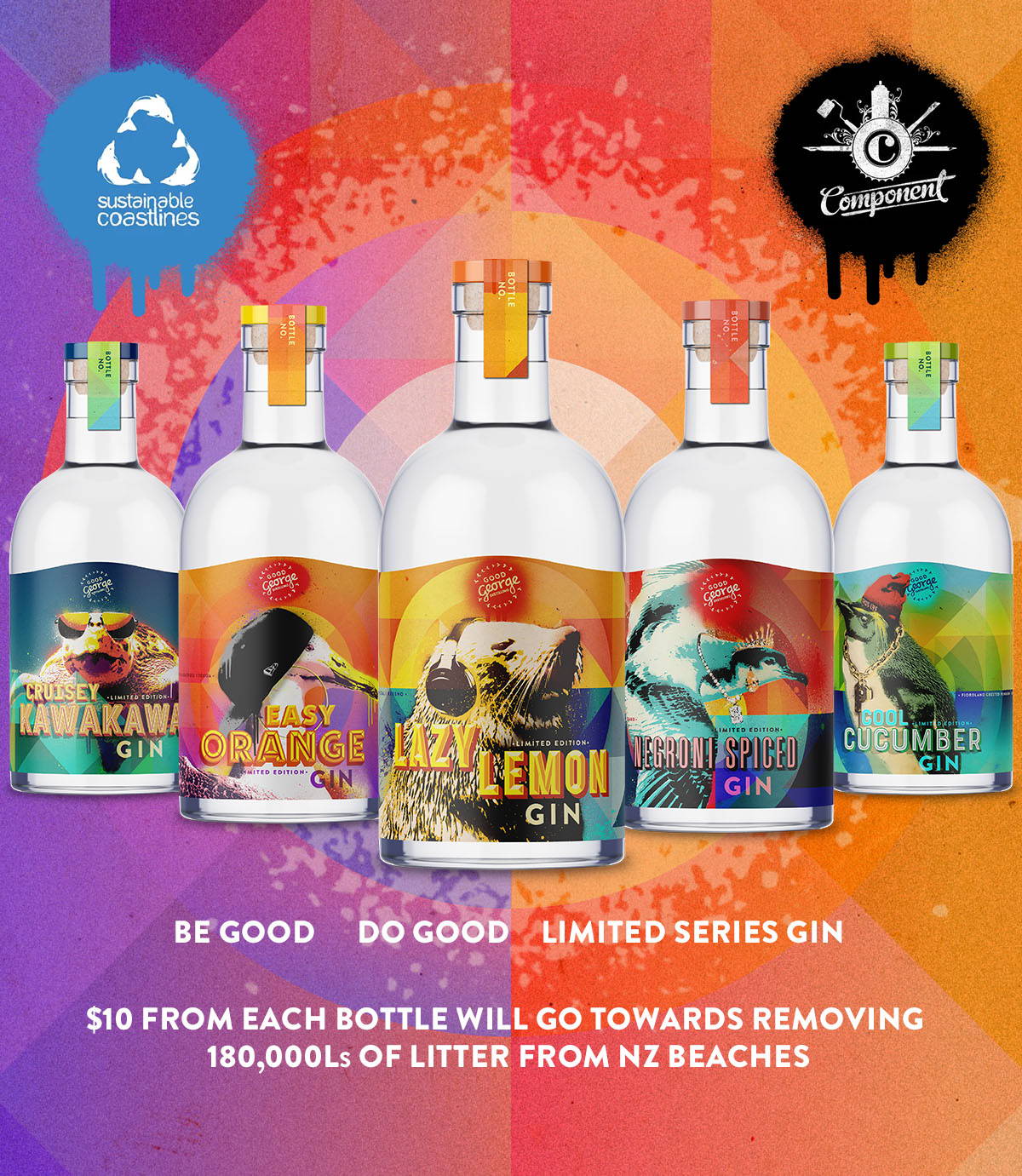 Here at Good George we live by the motto – Be Good, Do Good. We are proud to present our first series of Be Good Do Good Gin in partnership with Sustainable Coastlines and Component. We've partnered together to remove 180,000 litres or 1,500 large supermarket trolleys of rubbish from the beaches of New Zealand's coastline.
Each month we will release a new limited-edition gin designed by Component that showcases one of the marine animals affected by litter. Each Gin release will be limited to 1,000 bottles with $10 from every bottle going directly back to Sustainable Coastlines.
To date we've raised over $37,000 for the awesome work that Sustainable Coastlines are doing!
THE CAUSE - SUSTAINABLE COASTLINES
Sustainable Coastlines is on a mission to enable people to look after the coastlines and waterways they love. They love our coasts and waterways and work with their sleeves rolled up to keep them healthy and beautiful. They deliver coastal clean-up events, educational programmes, public awareness campaigns, and riparian planting projects. They also work with volunteers, interns, ambassadors and local community groups to enable them to deliver these activities in their own communities.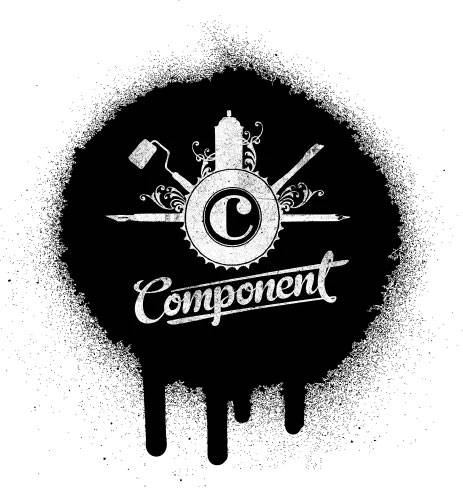 Born and raised in Grey Lynn, component taught himself the art of stencilling. The street was his canvas, his means for critiquing society. Cut Collective collaborations and a shared studio on K Road led to his role as curator of the street art website, streetarse.co.nz. Despite his community focus, his work has been seen throughout New Zealand. Shows such as Picture Perfect in a World of Chaos at Silo Park in 2012 stand out alongside exhibitions at The Dowse, Auckland City Gallery, Dunedin Public Art Gallery and Parnell's Webb Gallery.